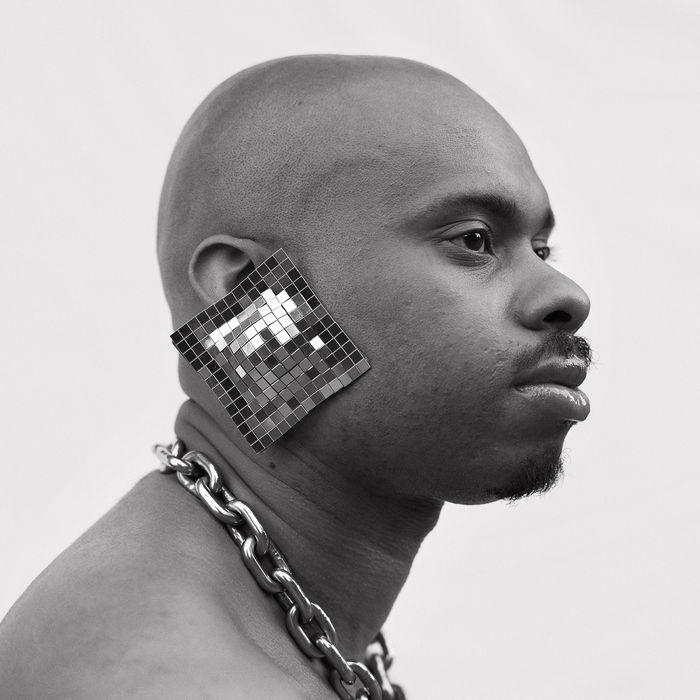 Shayne Oliver.
Photo: Ethan James Green/Courtesy of Helmut Lang
Fashion's current state is oft described as being one of "musical chairs," but this implies that eventually, the music will stop and everyone will take their seats. The music is still going though, and as more and more seasons go by, it seems less like a romp and more like reality. Shuffle is the new normal.
In July alone, Lanvin announced that designer Bouchra Jarrar would depart after only 16 months, and Courrèges designers Sébastien Meyer and Arnaud Vaillant left the house after two years. This follows other major summertime shake-ups, including the loss of Colette in Paris, but the gain of New York mainstays Proenza Schouler, Rodarte, and now Altuzarra to the French fashion-week calendar.
Rather than resisting this new status quo, brands like Helmut Lang are restructuring to operate somewhere in between a magazine and an artist-residency program, with rotating leadership and contributors. In March, the brand's chief executive, Andrew Rosen, announced that Dazed & Confused editor-in-chief Isabella Burley would be the brand's first-ever "editor-in-residence," with Shayne Oliver as guest designer. (A month prior, Oliver declared that Hood by Air was on indefinite "hiatus.")
But does running a magazine mean you can run a brand, too?
On Tuesday, Burley's first steps for Helmut Lang were unfolded, including a reissuing of archival pieces, a year-long artist series with a new creative each month, and a design-residency program starting with Oliver. In addition to a new website and wiped-clean Instagram account, the brand also revealed a campaign shot by photographer Ethan James Green starring I Love Dick's Chris Kraus, Amariyanna Copeny a.k.a Little Miss Flint, and the unsigned, openly trans model Dara.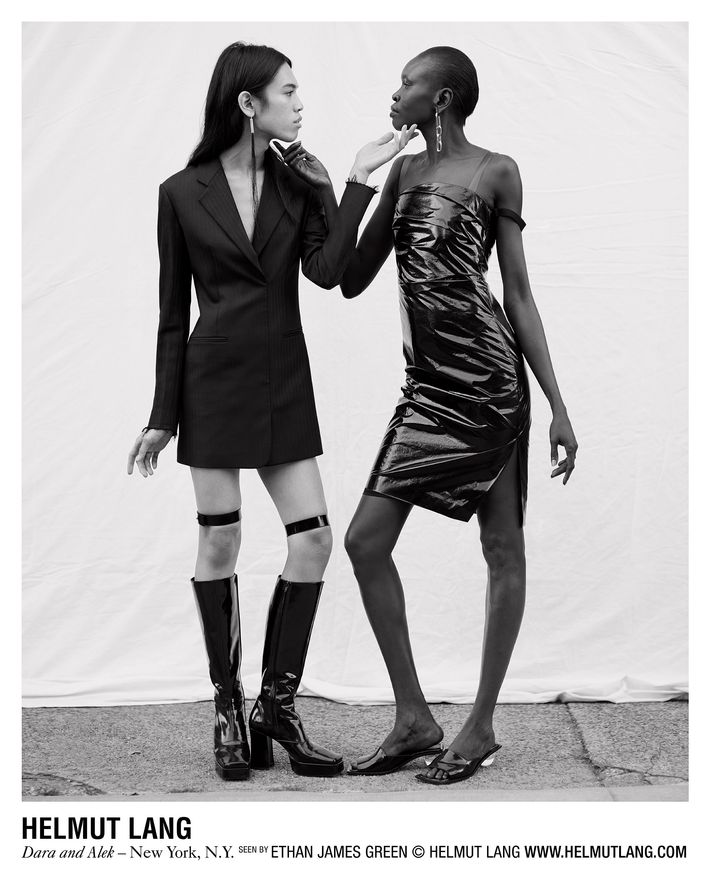 As Burley puts it, her main focus from the start was "reestablishing the Helmut Lang community" of the '90s by bringing together a masthead of today's most provocative, disparate, yet cohesive creatives — just like she does with the magazine each month. In the same way that Dazed contributors serve the publication's voice, the new Helmut Lang will also cultivate the brand's original ethos, which also didn't play by the rules, and oftentimes projected a perverse sense of humor.
"It's about curation and finding people who are the right fit for this," said Burley from New York City the day before the release. "It's very much like a magazine in terms of programming who you want to come in and interpret what you're doing, and react to it."
Rosen echoed this sentiment when he told the New York Times in March that he was "interested in the idea of multiple voices." Or, as Vanessa Friedman describes it, being able to "work with all and be attached to none" — an ideal approach when communication is everything and we're all cordless.
One difference between publishing and Helmut Lang's new structure is that while the pages of a magazine can function as a blank canvas for rotating contributors, mastheads are traditionally more set in stone. In 2017, though, even this is in flux, which suggests that rather than brands looking more like magazines, both business models are pivoting in the same direction.
Just last week, for example, W magazine announced that Love magazine's Katie Grand would join as contributing fashion editor, following Edward Enninful's departure after eight years. "I started thinking about a structure that would let talent come in and give their best," W's editor-in-chief, Stefano Tonchi, told Business of Fashion. Adding: "In a moment like this, it's important to share the talent."
It seems then that "in residence," "at large," or "contributing" are the titles du jour, whether you're an editor, a designer, or both. Everyone wants to collaborate, but no one wants to commit.
Brands like Vetements are banking on collaborations to bring new ideas and excitement to a collection. At Couture Week last year, they tapped 18 different brands ranging from Juicy Couture to Levi's. And this summer, the brand announced its collaboration with Tommy Hilfiger — a designer purposefully from the opposite end of the spectrum.
"It's a great way to create a constant sense of urgency," said Burley on the subject of Vetements. "This is a different way of thinking about collaboration, but with that same spirit."
We'll have to wait until fall to see how the rest of Isabella Burley — and ultimately Andrew Rosen's — plan unfolds. Perhaps this reset-button leadership model will confuse customers, or perhaps it's exactly in line with they way they think, shop, and date. Either way, it was fun while it lasted.