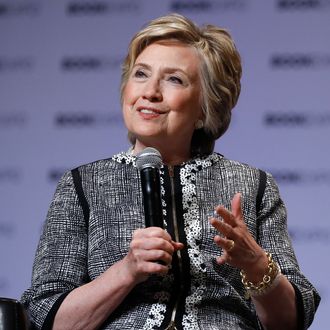 Hillary Clinton.
Photo: John Lamparski/WireImage
Nevertheless, she published. Hillary Clinton is planning to publish a new memoir titled What Happened about her experience in the 2016 presidential election, due out on September 12. The book will focus on an election "marked by rage, sexism, exhilarating highs and infuriating lows, stranger-than-fiction twists, Russian interference, and an opponent who broke all the rules," and in it, Clinton promises that she's "letting my guard down." According to sources who spoke to the Hill, Clinton plans to discuss her thoughts on James Comey and Russia's involvement in the election in great detail. For Donald Trump's thoughts on the election, check out his daily updates on Twitter.
Full Disclosure: New York Media has a four-book publishing deal with Simon & Schuster.