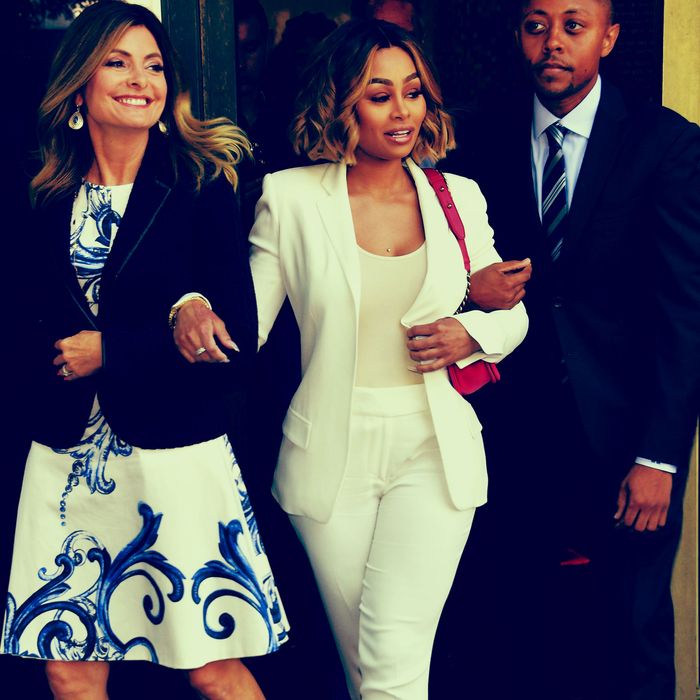 Blac Chyna outside an L.A. court.
Photo: 2017 Getty Images
There was a lot to mull over when Blac Chyna arrived at a Los Angeles courthouse earlier this week to serve ex-fiancé Rob Kardashian with a restraining order. The crime in consideration — namely revenge porn and accusations of domestic violence — was a weighty one. And yet the internet couldn't stop talking about Blac Chyna's appearance.
To be fair, Blac Chyna's short blonde bob and white suit marked a fairly drastic turn from her typical radically carefree style. Just a few days before her court appearance, Blac Chyna was photographed in a rainbow-colored wig. The change made the Cut wonder about the exact formula high-profile individuals might subscribe to when they must appear in court. We tapped a few experts to find out, and here's what we learned.
1. An entire team dresses high-profile celebrities.
As with a red-carpet event, a gaggle of professionals tailor a celebrity's courtroom look. "It depends on who they are, but often celebrities have teams who are responsible for their image and they want to ensure that the celebrity continues to have a reputation beyond the case," says Shawn Holley, a Los Angeles attorney who famously represented Lindsay Lohan during her early-aughts legal woes, as well as Kris Jenner and Justin Bieber more recently. "They often have strong opinions about how the client should present him or herself in court and it is a group discussion about what that presentation should be." This team can include not only a celebrity's lawyer, but courtroom consultants and stylists.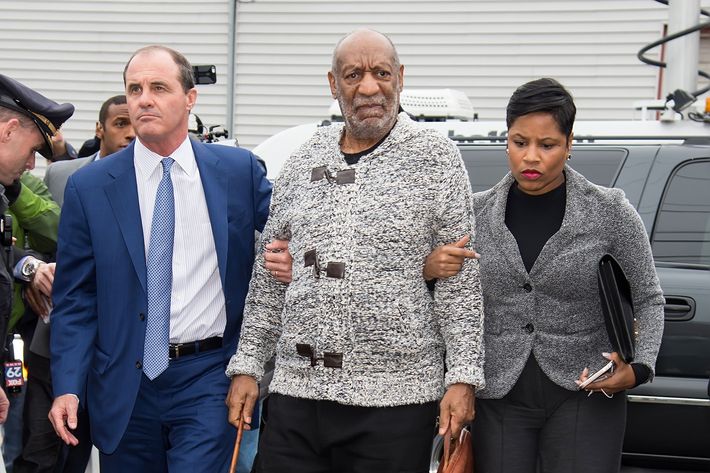 2. Every detail gets attention, including hair and makeup.
"I prefer my clients who are women to wear light makeup and style their hair up or to the back," Holley says. "What really becomes important is age. I have a lot of a lot of young women clients, and you want them to be age-appropriate. You certainly don't want to appear much older than what they actually are."
3. The Mr. Rogers effect.
"Sweaters soften a person up in an environment where they may be portrayed as mean or hostile," says Jason Bloom, the president of Bloom Strategic Consulting, Inc., a firm that advises clients on jury selection and courtroom behavior. You'll notice this especially in trials surrounding violent or sexual crimes. A host of celebrities and high-profile defendants have followed this line of thinking, from Bill Cosby, to the Menendez brothers, to Casey Anthony.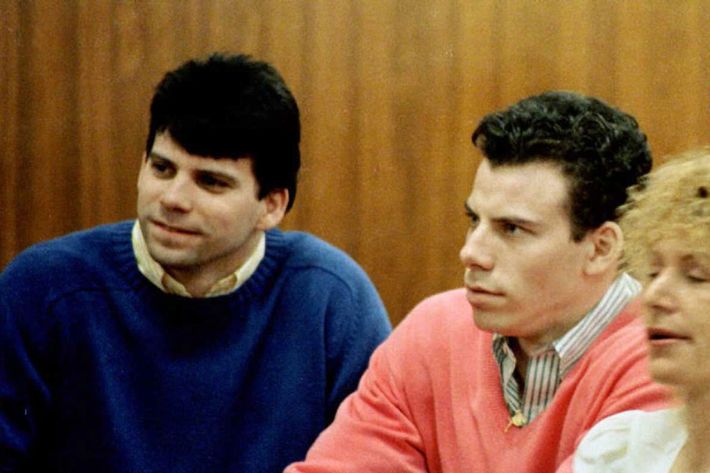 4. Suits indicate a celebrity means business.
A blazer and modest-fitting pants set the standard in courtroom attire, but they add an extra dimension to someone already in the public eye: Professionalism. In an era of 24-hour news cycles and a steady diet of red-carpet and paparazzi photos, a suit not only indicates a level of respect for the court and an acknowledgment of the severity of a situation, but can flip the script in how a famous person may be perceived. This is especially true in cases surrounding drug or alcohol abuse. "You are trying to dispel the suggestion that there's some sort of bigger problem at play like substance abuse," says Holley. "In all instances you want your client to look in a way that is consistent with what you are telling the court or the D.A. about them."
5. But celebrity courtroom style can't appear inauthentic.
Because inauthenticity ultimately indicates deception, and who wants that cloud over their head in court? Celebrities already have a public image and more often than not, a known personal style. To deviate too far from that might strike members of the court as deceitful. "It's finding the sweet spot between being respectful and also being true to who the celebrity is so it doesn't look like some contrived ploy," says Holley.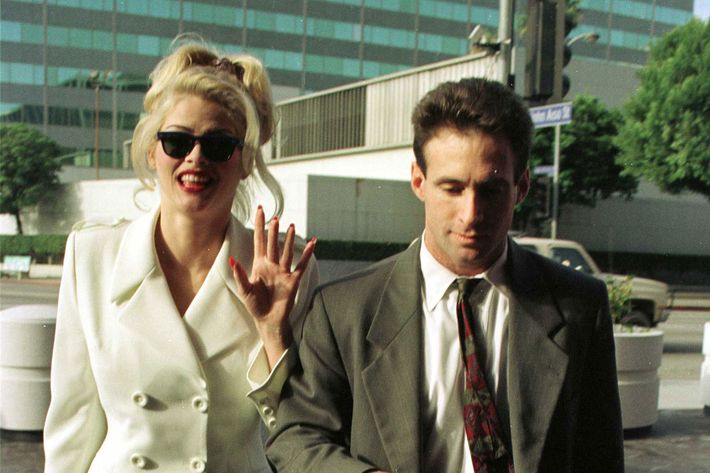 6. And celebrities can't look too rich!
It sounds silly because it's expected that most of these famous faces have access to tons of cash, but dressing too lavishly can leave a poor taste in the court's mouth. "They probably shouldn't show up in black pinstripes with gold jewelry on — they look rich," says Bloom. "People who look rich — we've got this stereotype that they've just walked off Wall Street, which creates a stereotype of lying, cheating, and stealing."
7. Colors don't necessarily matter, but there is a theme.
Bloom believes that a lot of theories surrounding the perception of color — white and blue are regarded as pure and honest, black and red as dangerous — hinge on misleading science. Nevertheless, there is a tendency for famous women to wear white to court. Holley agrees: "I can't remember an occasion where I have told a client to wear white, but that is the color associated with virtue and innocence. To the extent that that works on a subliminal level, I'll take any advantage I can get."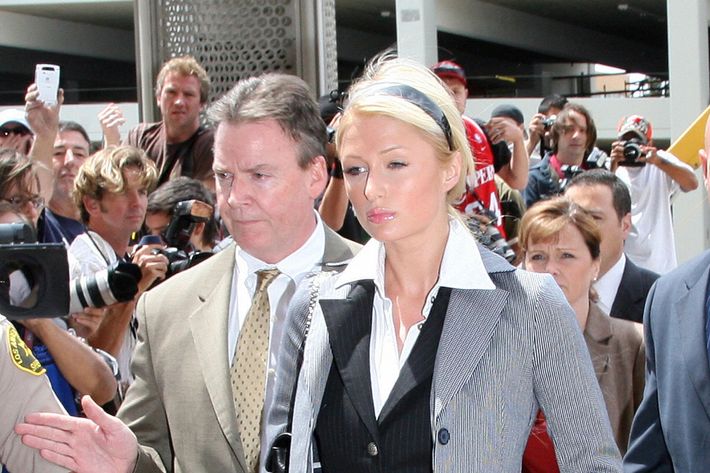 8. Whatever you do, don't write "fuck you" on your fingertips.
While strategic dressing may lead to small, subconscious advantages, a courtroom fashion faux pas is not without consequences — at least in the court of public opinion. Take Lindsay Lohan's "Fuck U" manicure that she wore to court in 2010. "I was with her the whole day and didn't see it," says Holley. "The judge never saw it. The D.A. never saw it. Nobody could see it except for a cameraman who turned it into something it was not. I have a real problem with that because it did not in any way affect the proceedings."