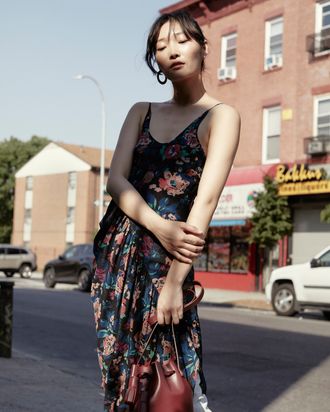 That's a Good Look is a column devoted to the art of simple styling, with a twist. Do try this at home.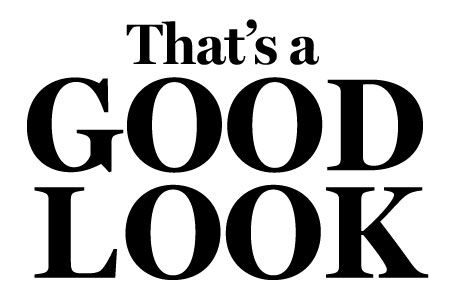 When you've committed to a goth lifestyle — indoors only, all black all year, constantly sad — summer can be a difficult time. Everyone around you is done up in bright floral prints and yellows. Your all-black look only makes you stand out more. There is nowhere to turn.
Wearing a floral dress with an asymmetrical hem over white (yes, white!) jeans may initially seem threatening to your down-and-out demeanor, but have faith. A wine-colored bucket bag, black patent slides, and a delicate neckline are enough to throw even the most Frosé-tipsy beach bum off your scent. The dress may be floral and the jeans may be white, but technically you're cloaking the white jeans in a black dress. You're just a goth in a summer state of mind. Now that's a good look.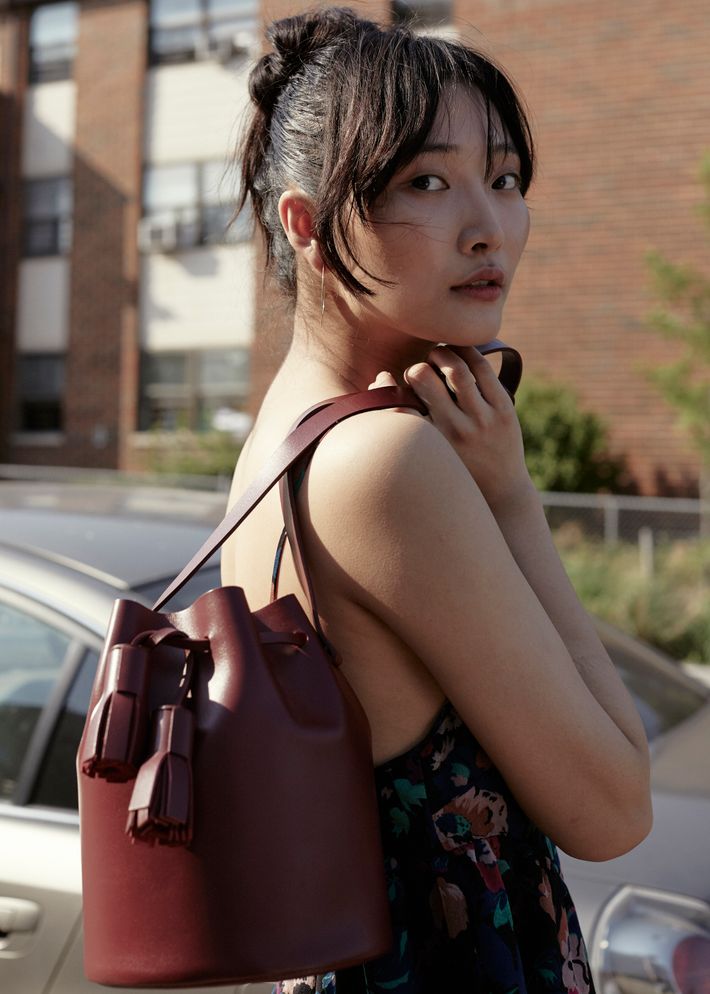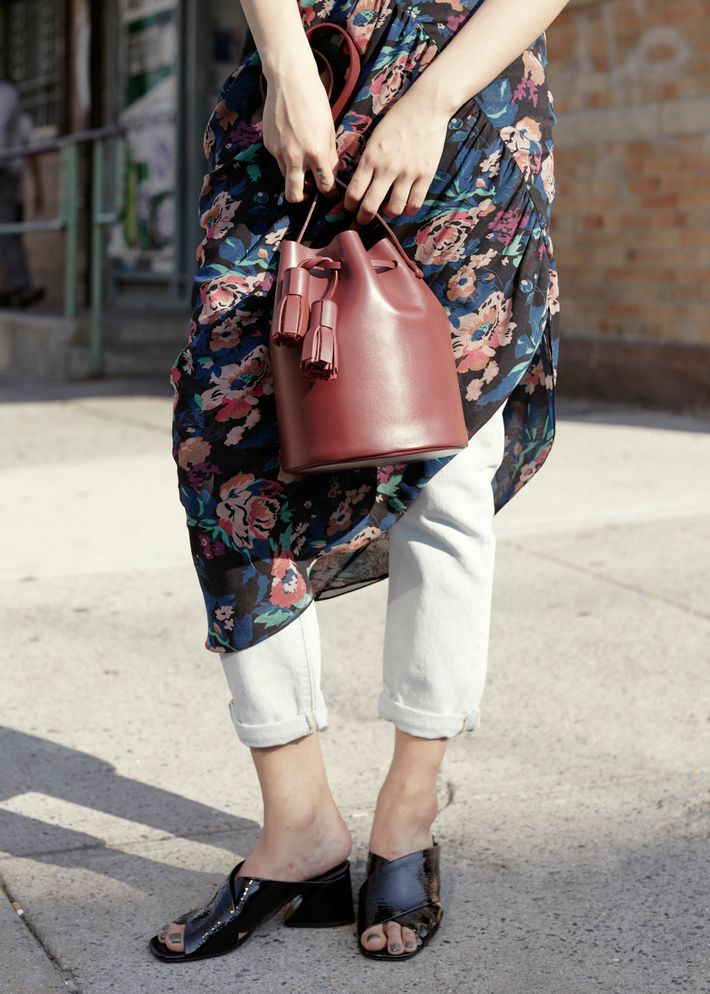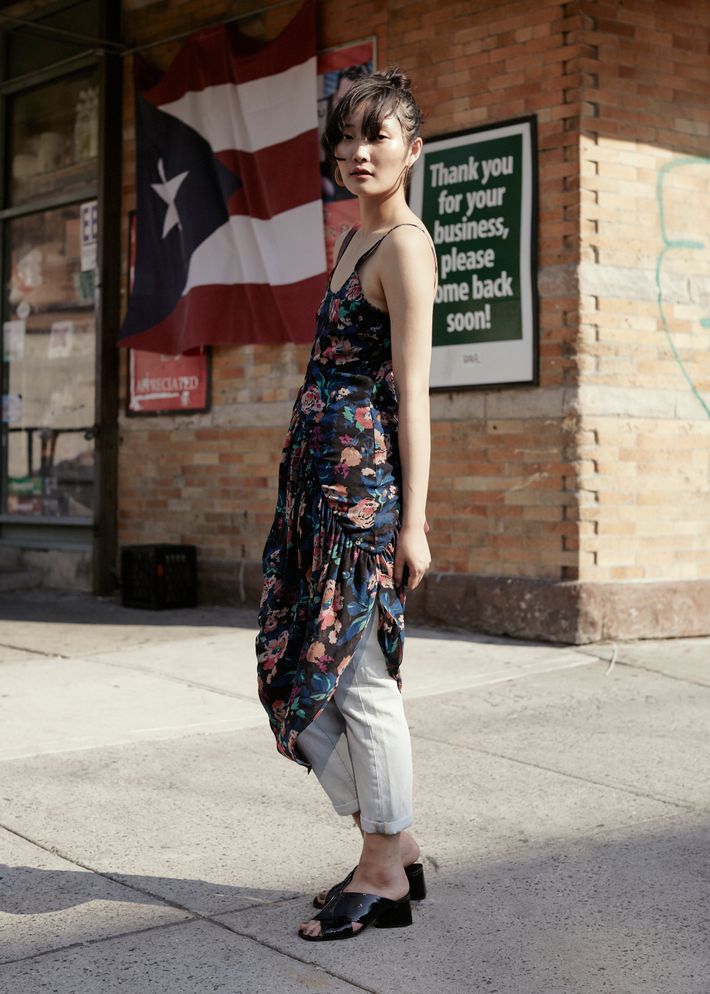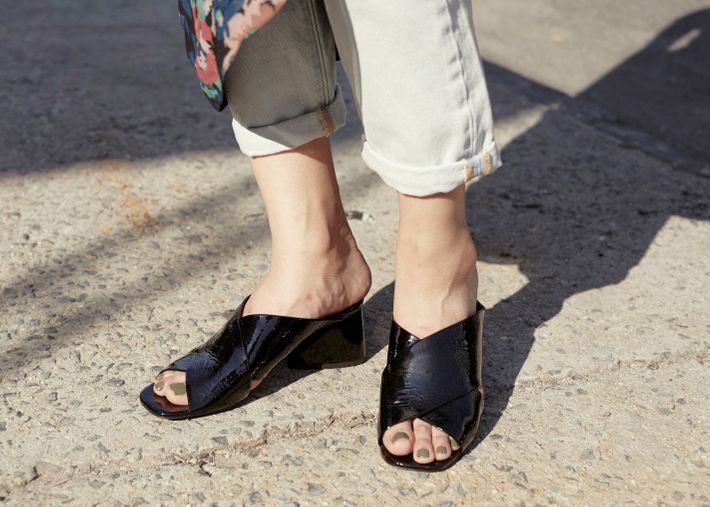 Photos by Erik Tanner; Styled by Lindsay Peoples; Photo Editor and Casting by Biel Parklee; Hair by Megan Robinson of White Rose Collective; Makeup by Allie Smith of Bridge Artists; Model: Jisu Hong at Marilyn New York; Photo Assistance by Garrett Milanovich.
If you buy something through our links, New York may earn an affiliate commission.