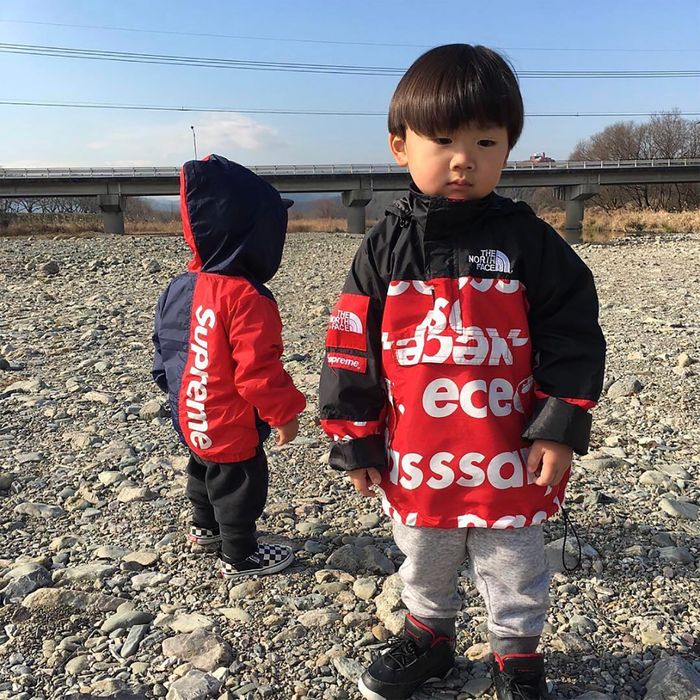 Hypekids.
Photo: Courtesy of Instagram/hypekids
As hypebeasts (the people) have hypebabies, Hypebeast (the website) is introducing Hypekids — an online destination for Supreme limited-edition sneakers, and bomber jackets for mini people.
Hypebeast founder and CEO Kevin Ma told Business of Fashion the expansion is, "a natural progression for us. It all connects together." The site has three sections: clothes, shoes, and toys. It will also feature profiles of designers with their children, such as Public School's Dao-Yi Chow and Opening Ceremony's Humberto Leon.
What else would a streetwear-loving child need, really?