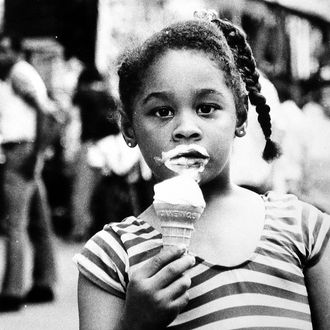 Photo: © Ted Croner/Courtesy Robert Mann Gallery
As the sweaty days of mid-summer approach, the allure of an ice-cream cone becomes ever more tempting. The bells that signal the Mister Softee truck parked on the curb instantly evoke nostalgia for those longing to escape the air-conditioned office and enjoy the simple pleasure of a cold cone. If you can't, though, at least escape to Robert Mann Gallery, where the newly opened exhibition "I Scream You Scream" promises to satisfy at least some of your cravings.
The exhibition, whose name comes from the 1927 jingle, features photography that explores the visual and social culture of ice cream, juxtaposing contemporary art with historical shots of people enjoying the treat. In one iconic black-and-white image, photographer Ted Croner captures a young girl mid-dessert, mesmerized and mustachioed in vanilla. The exhibit also features photos by artist Simone Rosenbauer, whose graphic images decontextualize the Popsicle by placing it against a single-color background, rendering it a universal symbol. Olivia Locher's work plays with the politics of ice cream, featuring a woman defying an Alabama law by having an ice-cream cone drip from the back pocket of her Levi's cutoffs. Rebellion is oh-so sweet.
 "I Scream, You Scream" is on view at Robert Mann Gallery in New York until August 18.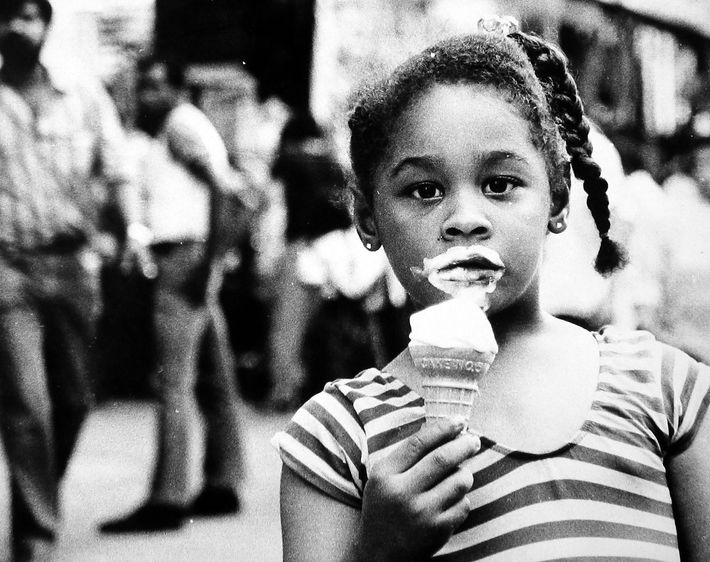 Ted Croner
Untitled (young girl with ice cream cone), 1947–52.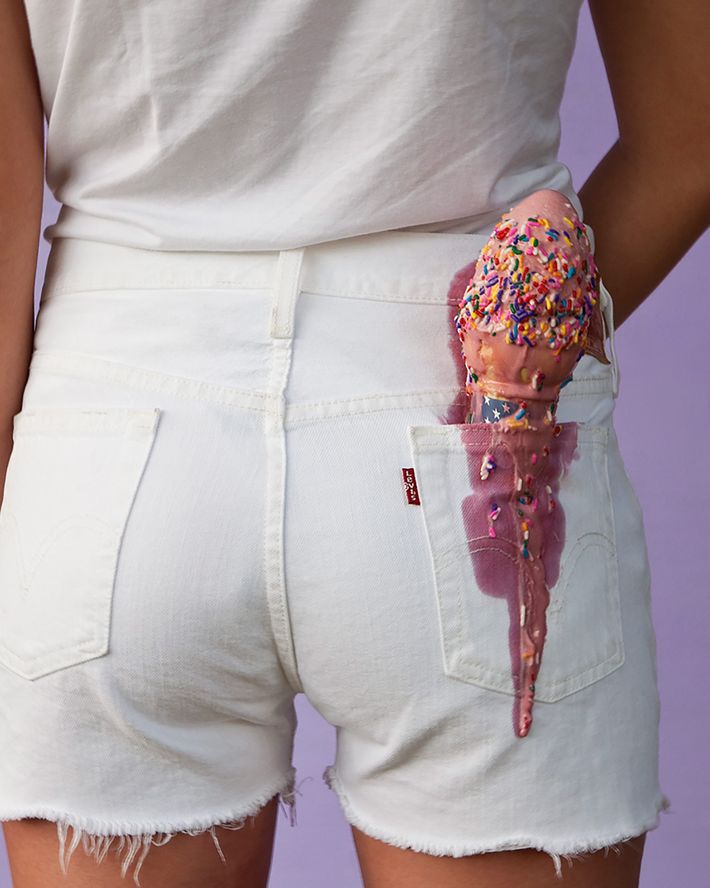 Olivia Locher
I Fought the Law - Alabama (In Alabama it is illegal to have an ice cream cone in your back pocket at all times), 2013.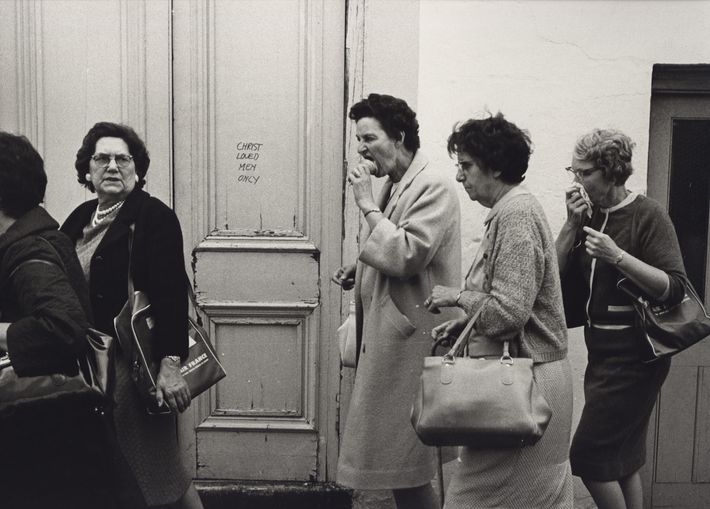 Jill Freedman
Christ Loved Men Only, London, 1967.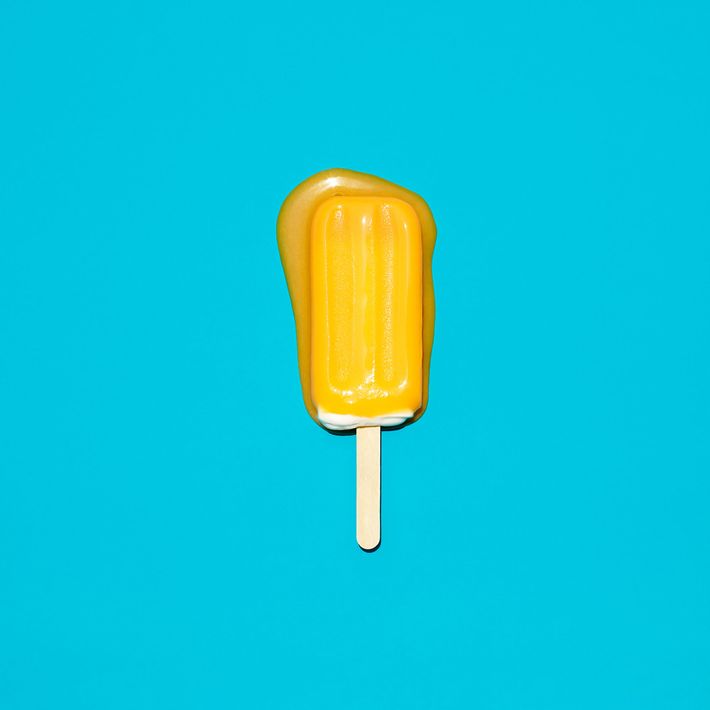 Simone Rosenbauer
No. 34, from the series: Like Ice in the Sunshine II (L.A.), 2016.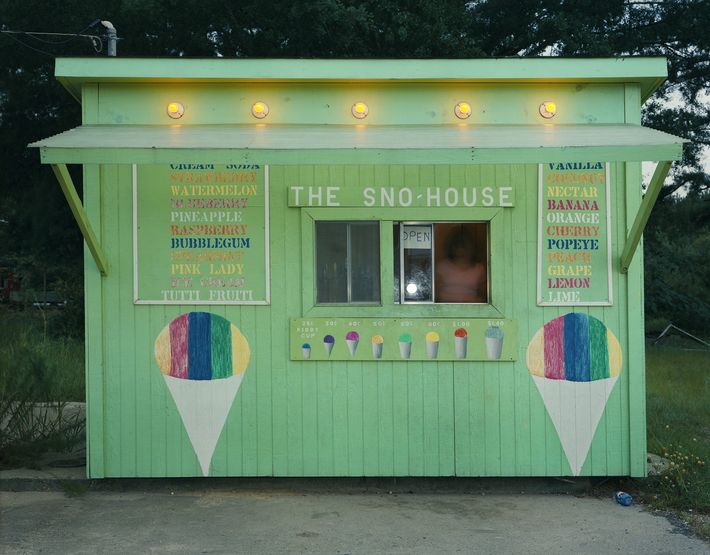 Jim Dow
The Sno-House, US 11, Moselle, MS, 1981.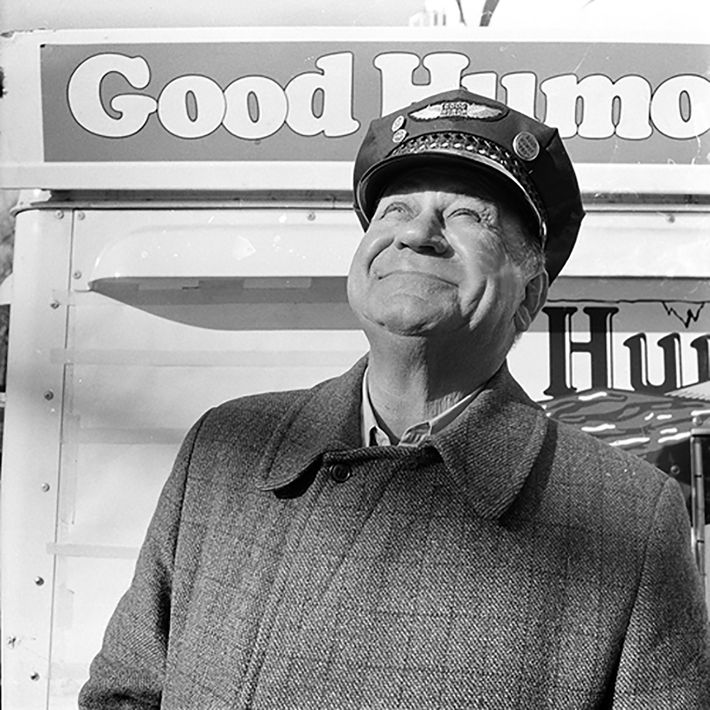 Meryl Meisler
Good Humor Man Outside Guggenheim Museum, New York, NY, 1978.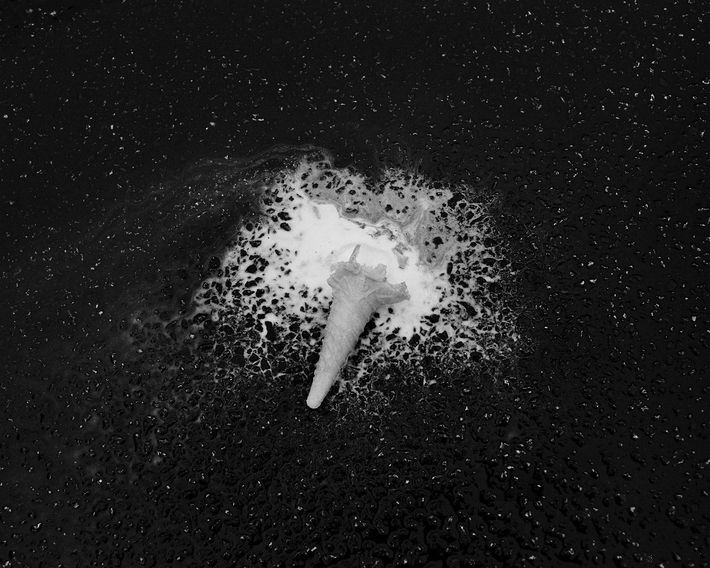 S.B. Walker
The Milky Way, 2010.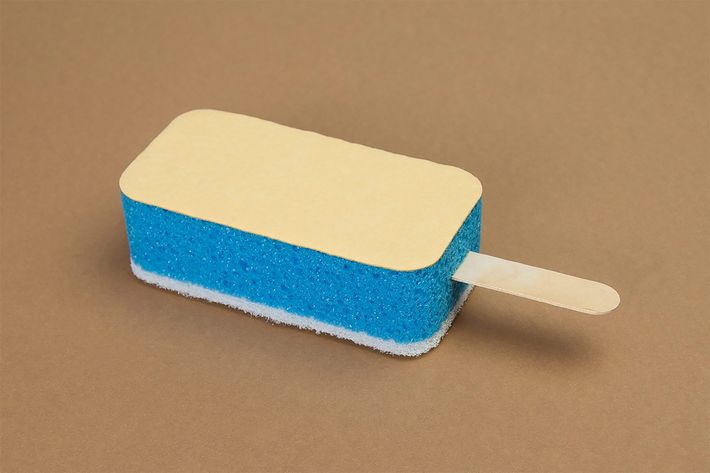 PUTPUT
#5 Popsicles, 2012.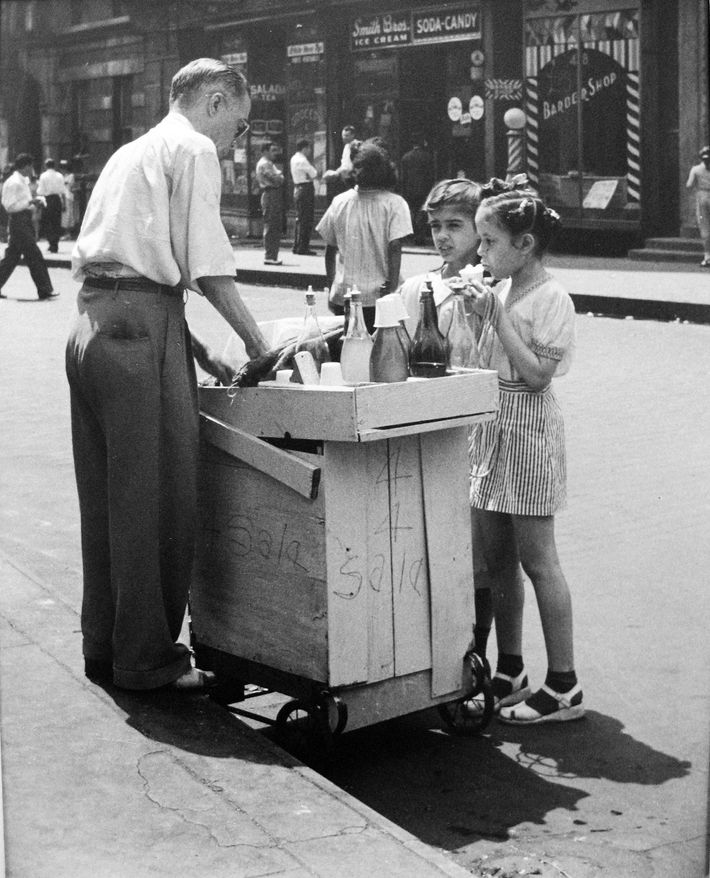 John Albok
Harlem, NYC, 1936.