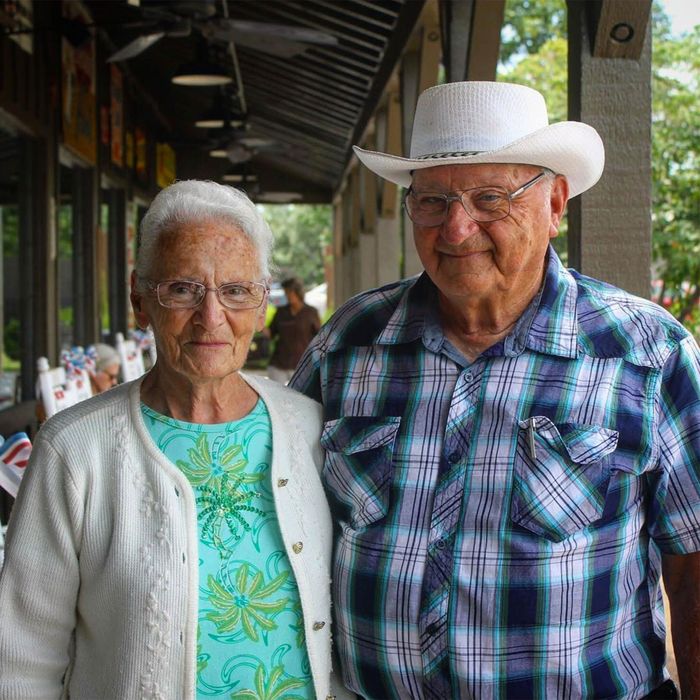 Wilma and Ray Yoder.
Photo: Courtesy of Instagram/lebanondemocrat
You can keep your Taylor-and-Joes and Selena-and-the-Weeknds — the only celebrity couple that matters is Ray and Wilma Yoder of Goshen, Indiana, who have been to 644 out of 645 Cracker Barrels.
Why? It started over 40 years ago when Ray worked delivering RVs across the country. When Wilma began to join him on his trips, the couple started to attract attention from Cracker Barrel employees, according to the Lebanon Democrat.
The 80-year-olds claim to never have had a bad experience at the Old Country Store, possibly because, as Cracker Barrel influencers, they've received gift baskets and are asked to pose for photos (either way, 644/644 is a great track record).
They've traveled 5 million miles together, once visited eight locations in a day, and are planning to visit the last location in Tualatin, Oregon, later this year.