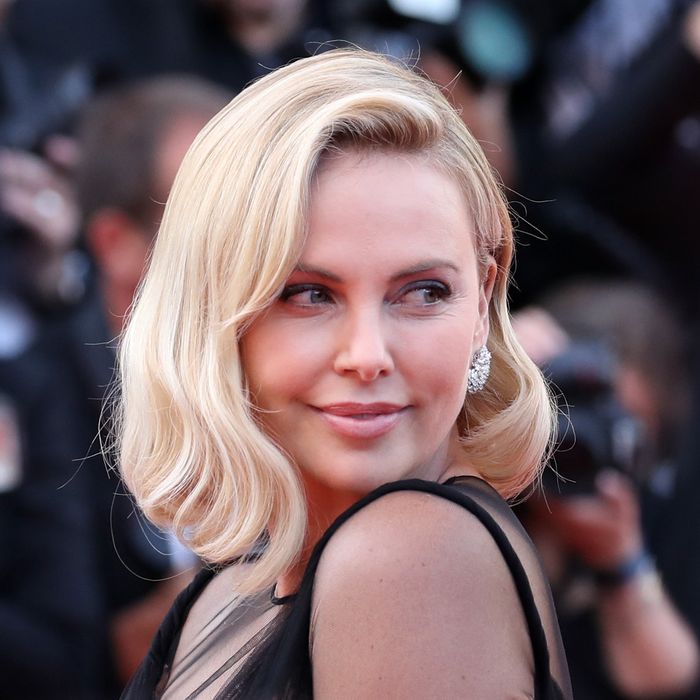 Charlize Theron.
Photo: Chris Jackson/Getty Images
Charlize Theron is doing great, you guys. She's on the road promoting her new movie, Atomic Blonde, Chris Hemsworth wants her to be the new James Bond, and she may or may not be dating a wolf-man hybrid. In an interview with Howard Stern this week, Theron revealed that she went on a date with someone a month ago, and it went really, really well.
"I went on a date maybe, like, a month ago. I had a great date, I've got to tell you. I had an incredible date," she told Stern. "This guy really impressed me."
What did the pair do on this "great" and "incredible" date?
"We went for a 9 mile hike in the middle of the night. It was a full moon. I was really impressed. It was fun! I'm not going to say where we met but we met somewhere and we ended up going for a walk. I wasn't scared — it was just really fun. He was super funny. It was super private and I guess that's what made it so much fun too."
A first date in the middle of the night. An undisclosed location. A nine-mile hike. A full moon. Sure sounds like a man escaping civilization so he can transform peacefully into a werewolf, hunt some deer, and share his truth with a cool lady he just met.
Theron went on to say "I don't care so much about physical — I don't care about that," which makes sense if you're going to be seeing someone who transforms into a wolf on a monthly basis.
This is not Theron's first experience with a wolf-man; she was briefly engaged to Sean Penn in 2015.