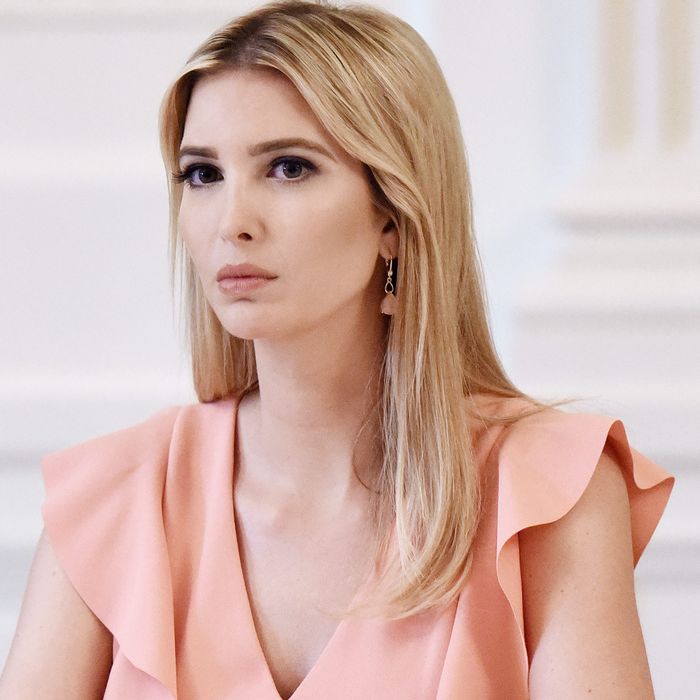 Ivanka Trump.
Photo: 2017 Getty Images
A man carrying two throwing knifes was arrested at Trump Tower in New York on Thursday after claiming to be a United States senator in an attempt to see Ivanka Trump, NBC New York reports.
According to police, Adames Benitez, 52, was wearing a bulletproof vest under his shirt and carried a fake ID and sock filled with heavy metal into Trump Tower. NBC New York reports he was stopped in the building's atrium around 4 p.m., after he requested to see the First Daughter, who was in Poland at the time. Benitez also claimed to own Trump Tower, and was brought to a hospital for evaluation.
Police said Benitez appeared to be emotionally disturbed, and he was charged with criminal possession of a weapon and possession of a forged instrument.