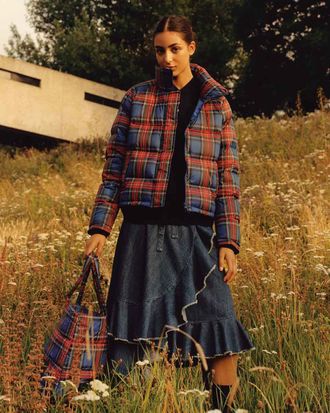 When Jonathan Anderson and Uniqlo's collaboration was announced, he said he would present a line inspired by British-heritage motifs. And did he deliver — primarily via pinstripes, reworked denim, ruffles, and tartan. So much tartan. A cacophony of tartan.
The 33-piece collection will launch on September 19 in the U.K., followed by a wider release.
Anderson said in a video for Uniqlo, "The point of doing this collaboration was that I believe in democracy in fashion. What I hope will be achieved is that any age demographic can pick up and find something within the collection to relate to. Doing something with Uniqlo means you come up with a wardrobe which is universal and quirky."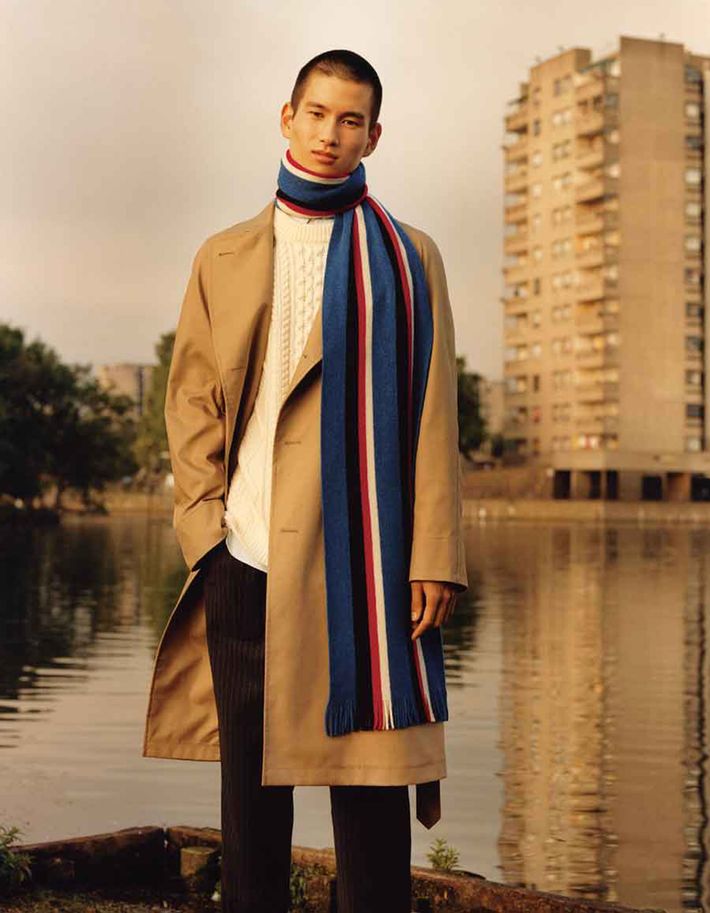 Universal and quirky, in this case, seems to mean a chic British hunting trip. It features Fair Isle sweaters, tartan-lined jackets, ruffled blouses and skirts, and fisherman sweaters. Here for it.