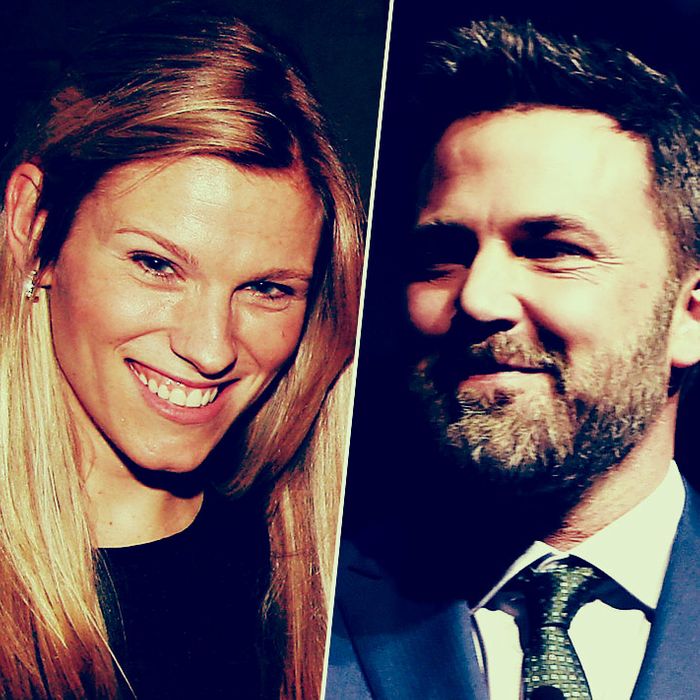 Lindsay Shookus, Ben Affleck, and Jennifer Garner.
Since Ben Affleck announced his relationship with SNL producer Lindsay Shookus to the paparazzi last week, more interesting details about the nature of the union have surfaced in the tabloids. People and Us Weekly have both reported that Affleck and Shookus actually started dating in 2013, when Affleck was married to Garner and Shookus was married to fellow producer Kevin Miller. (E! News, the outlet that happened to get the first photos of Affleck and Shookus together, maintains that the relationship is new and started after both parties were separated from their spouses.) Now here's where it gets really good: People reports this morning that Garner confronted Shookus about the alleged affair in 2015.
People doesn't say exactly how the confrontation happened, but according to a source, Garner was on a "work trip" to New York City when she approached Shookus. It didn't go well: The source says, "Lindsay refused to back down or quit the affair."
A source close to Shookus (sort of) counters, "Jennifer and Lindsay do not have any relationship."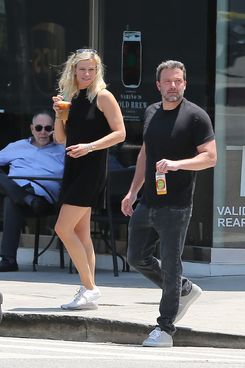 Amazingly enough, that is not all. People reports that Garner also talked to Miller about the alleged affair:
After appearing on an episode of Late Night With Seth Meyers, where Miller is now a supervising producer, Garner sought him out for a conversation.




The first source says she showed him text messages between Affleck and Shookus, adding, "she had proof." (Miller and Shookus were already split at the time.)
As a reminder, Garner and Affleck announced their separation in June of 2015.
So what's going on with Affleck and Shookus now? According to multiple outlets the new/old couple spent the weekend in Las Vegas. (Are casinos letting Affleck play blackjack again?) They were also spotted getting coffee and dinner in Los Angeles on Monday. Garner, for her part, is reportedly over it: A source close to the actress told People, "Nothing is new for her here. She's in mama-bear mode."