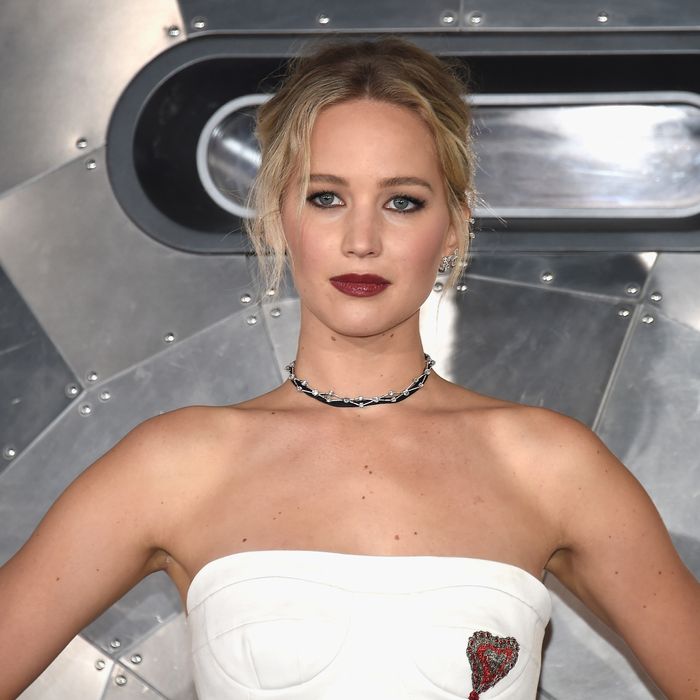 Jennifer Lawrence.
Photo: Matt Winkelmeyer/Getty Images
The Broadway adaption of George Orwell's 1984 has plenty of people feeling queasy, but not even Jennifer Lawrence is safe.
"Page Six" reported that Lawrence "bolted from her seat" halfway through the show and vomited in the theater lobby. Lawrence wasn't shocked by the play; rather, the source added, she had caught the flu from her nephews.
The play once prompted Olivia Wilde, who stars in the show, to tweet at the four people who fainted during one showing. Wilde also broke a co-star's nose during the show.
Even though Lawrence had the flu, watching someone be tortured onstage probably didn't help.