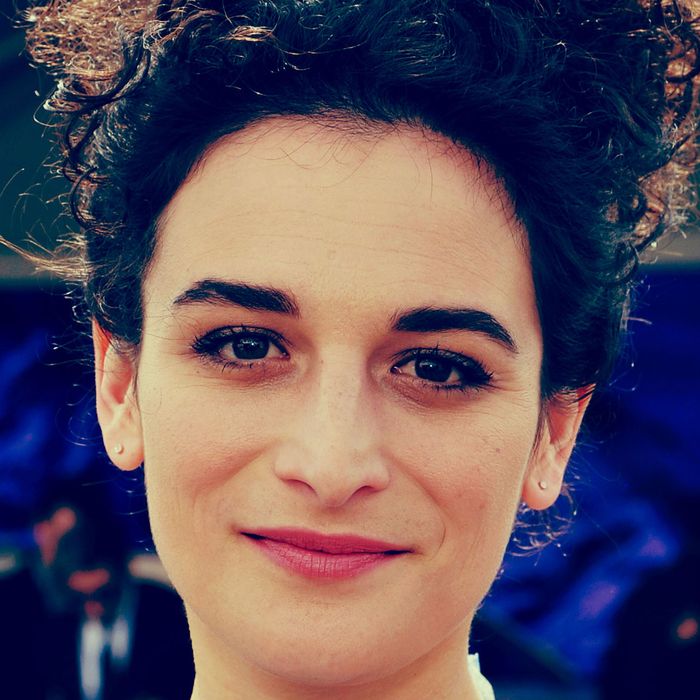 Jenny Slate.
Photo: 2017 Getty Images
You know when you saw those pictures of Jon Hamm and Jenny Slate leaving a movie theater together, and your celebrity-gossip Spidey senses started tingling and you thought excitedly to yourself: Gee, I wonder if those two are a thing? Bad news: You are doing the work of the patriarchy.
In a new Vanity Fair profile, Slate talked about how she despises having her personal life covered in the media, which happened an awful lot during her yearlong relationship with Captain America star Chris Evans. (Jenny — we're sorry).
"For me, it connects to a very deep-seated belief within a patriarchal system," she says. "If you're a woman, the system actually owns your private life; the system has an opinion on your decisions; the system has a verdict on how you have sex and who you have sex with, and anything in between. For me, I am not open to that."
Slate adds that she is absolutely not interested in using Twitter to clear up misconceptions about her personal life.
"No, I have more of an urge to get on Twitter and be like, 'I just pooped like Okja,' than to be like, 'Yes, it's true, I'm dating so-and-so.' How much of an asshole would I have to be to assume that anyone gives a shit, a true shit, that I say the information? What they like is the gossip. What they like is the uncertainty and conjecture and all of that. What I like is my privacy and to be able to just do whatever I fucking want and kiss whoever I want in my own time because I'm a woman in 2017."
In conclusion, if you like gossiping about Jenny Slate's personal life, you're basically as bad as those guys in The Handmaid's Tale.
"I'm also just really not open to being known as the woman dating so-and-so. I think that's four tiny steps away from being Offred," she concludes.
Tough, but fair.