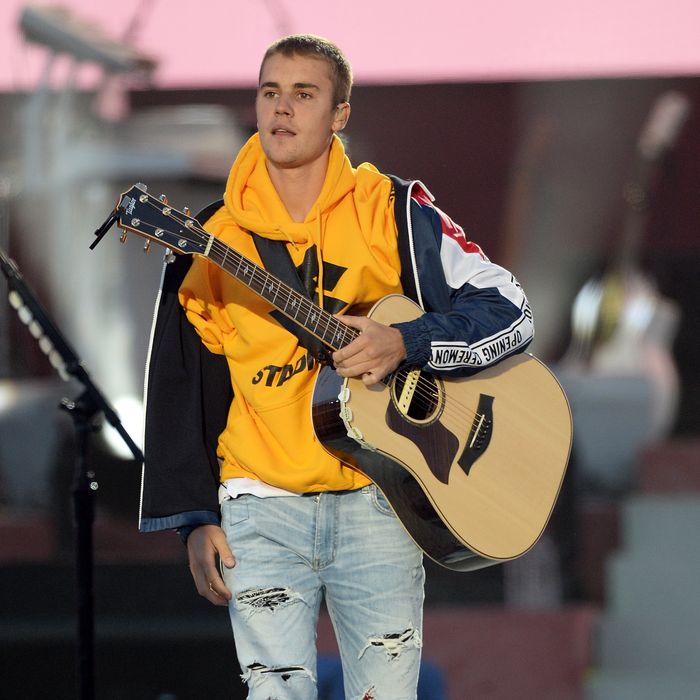 Justin Bieber.
Photo: Getty Images/Dave Hogan for One Love Manchest
Justin Bieber hit a 57-year-old paparazzo with his car last night in Beverly Hills, according to footage obtained by TMZ. The photographer was taken to the hospital with non-life-threatening injuries.
The singer, who recently cancelled his tour performances to ride bikes and reconvene with God, stayed at the scene until the investigation concluded. A source told People that Bieber was trying to get out of a church parking lot when he came across a group of photographers. The source said, "he tried to scare away the paparazzi but as he neared the group, he accidentally hit one of the photographers who was in his path."
Photos from the scene show Bieber getting out of his car to talk to the injured photographer on the ground.