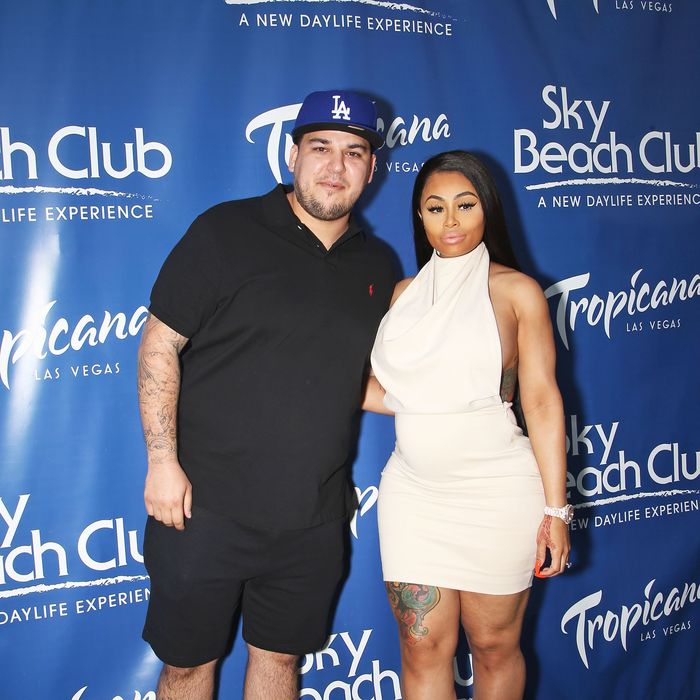 Rob Kardashian and Blac Chyna.
Photo: 2016 Gabe Ginsberg
The Kardashian family is reportedly worried about how the battle between Rob and Chyna will affect their daughter, Dream, in the future. TMZ reports the Kardashians believe it's dangerous for her to live with the parents while they are embroiled in this fight.
During Kardashian's online tirade against Blac Chyna, he at one point said that she had their child, Dream, out of "spite," to get back at her ex, Tyga.
"My daughter is the best thing that happened to me," Kardashian wrote on Instagram "and she will know that Chyna did this out of spite not love cuz she mad my little sister took her baby daddy."
Chyna's lawyer, Walter Mosley, told People he was exploring "all legal remedies and protections" for Chyna.