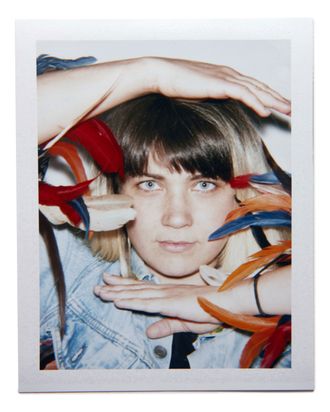 Katie Stout wears Dolce & Gabbana.
Photo: Lucas Michael
Soft stuffed chairs and rugs in the shape of lips and eyes are just some of the items in furniture designer Katie Stout's portfolio. "I like playing Telephone when I design," translating ideas across different genres, she says. Next up for her: a solo show in September at the Tribeca gallery R & Company, and a show in December with Nina Johnson in Miami. She'll also be in the Venice Biennale this year showing a rug she designed. Read on for her lightning-round answers to our interview questions.
If you could speak to animals, which animals would you want to talk to?
Ants. They're in my studio. It would be nice to have some company.
If you were a magazine, what magazine would you be?
Nest.
Sneakers or slippers?
Sneakers.
What's something your social-media followers don't know about you?
I feel like they have no idea what my body looks like. I'm like the opposite of those Instagram girls who get naked.
What was the last website you looked at?
Custompaintworkz.com, an airbrushing service. I was thinking it would be fun to have them paint a sexy girl onto this lumpy version of a girl I made, like contour my sculpture.
If you could be outfitted by one designer for the rest of your life, who would it be?
Henrik Vibskov.
What time is your alarm set for in the morning?
I don't think it is.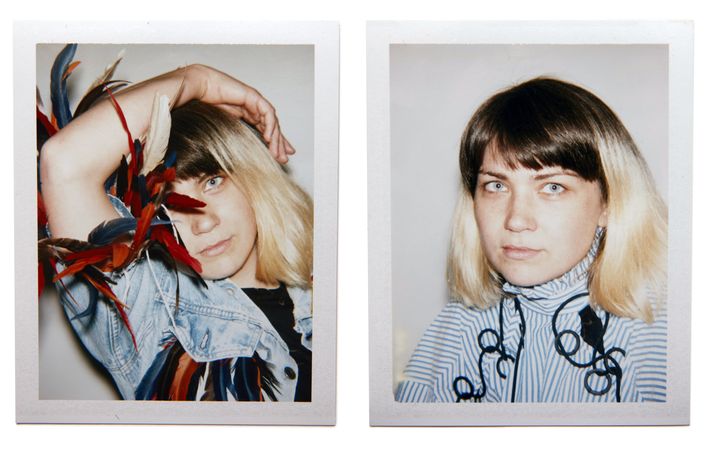 What do you eat for breakfast?
A bagel.
If you had only three things you could eat for the rest of your life what would they be?
Summer rolls from Falansai in Bushwick, salad, and breakfast burritos.
Fuck/Marry/Kill?
Kristen Stewart / A good reliable-seeming guy with a great head on his shoulders, who'd allow me to be sloppy, but it wouldn't be boring / Kellyanne Conway.
Person you wouldn't mind being trapped in an elevator with? Roberta Smith.
If you could tell Donald Trump one thing and make sure he would listen, what would it be?
Go to the doctor and get checked for syphilis, I guess?
If you were a color, what color would you be?
Pea green!
Katie wears Dolce & Gabbana denim jacket with feathers, $1,995 at 717 Fifth Ave.; 212-897-9653. Ellery Railroad top, $2,225 at ellery.com