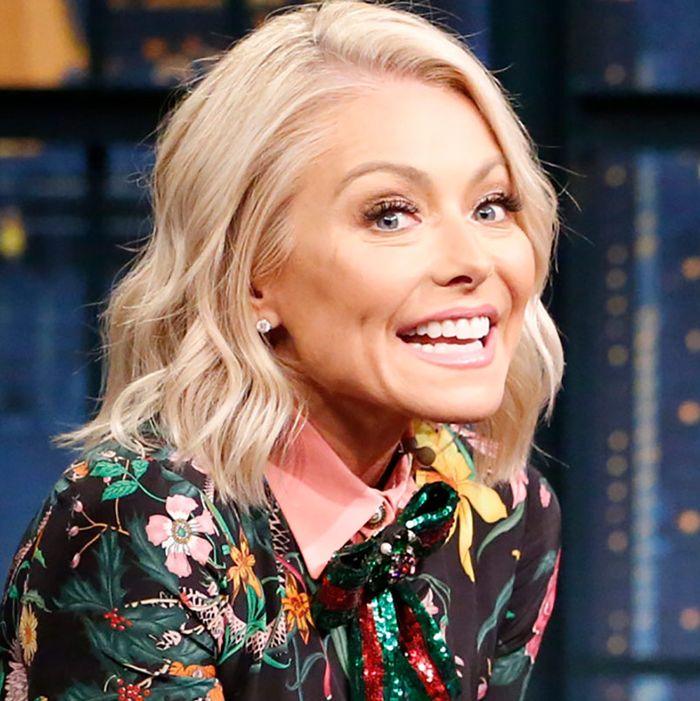 Kelly Ripa.
Photo: 2017 NBCUniversal Media, LLC/Getty Images
Kelly Ripa is a perky daytime-TV host beloved by millions. She had an excellent guest spot on Broad City that one time. She has a housewares line, apparently.
And so it is with a heavy heart that I must announce that she also truly let America down … by not being able to convince Donald Trump to not run for president over ten years ago.
During Ripa's recent appearance on Late Night With Seth Meyers, Meyers brought up the time Trump filled in as a guest host back in 2006. Ripa says he was "great as a co-host," but was already talking up his presidential dreams:
I remember actively having this conversation with him. He said, 'Everybody wants me to run for president.' And I said 'Who?!'




And he was like, 'Everybody because … all of my business dealings, I'm a negotiator.' And I said, 'But why would you want to do that? Why would you want to give up your life, which is so good? You're not gonna be able to go to Florida anymore. You're not gonna be able to golf every weekend.




And I was wrong. You can do that.
At least you tried, Kelly.