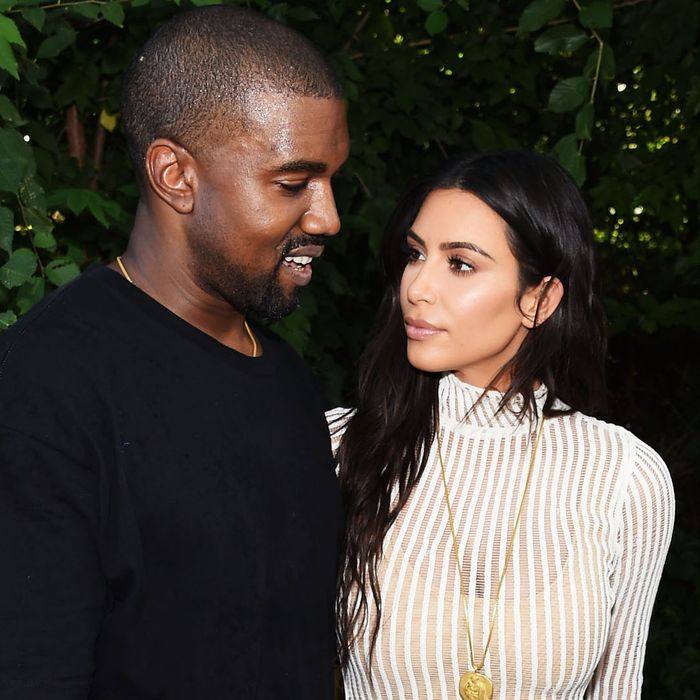 Kim Kardashian and Kanye West.
Photo: 2016 Getty Images
According to an exclusive report from Us Weekly, there will be a new Kardashian child come January 2018. Kim Kardashian has reportedly found a surrogate, after thoroughly documenting her fertility struggles and quest for a third child on Keeping Up With the Kardashians. The lucky surrogate, whom Us Weekly identifies as a "San Diego mom in her late 20s" is three months pregnant.
As previously reported by TMZ, Kardashian and her husband Kanye West will pay the surrogate $45,000, which doesn't seem like that much money, but who knows. According to Us Weekly, the woman is an experienced surrogate who came to the family through an agency.
Kardashian has yet to comment on the pregnancy, but she has been posting a lot of promotional Instagrams for her childrens' clothing line with West.