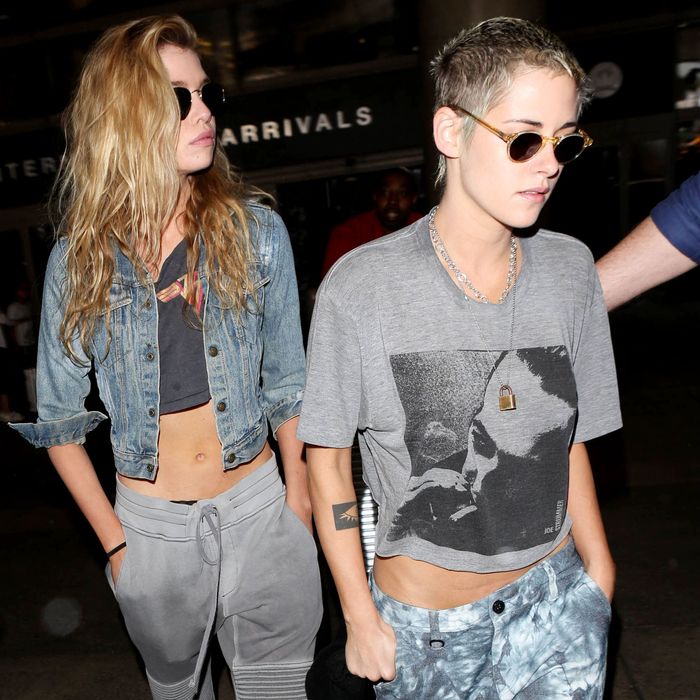 Stella Maxwell and Kristen Stewart.
Photo: 2017 Star Max/Getty Images
In the age of social media, celebrity wedding crashing has become something of a Thing. What kind of Thing? A kind of Thing that takes all the attention away from the happy couple and suggests the only reason you had a wedding in the first place was to celebrate some random famous person who wanted to drink for free.
Celebs, if you're reading this, stop crashing weddings. This isn't about you.
That is, unless you're Kristen Stewart, who crashed the matrimony of Kirsten and Kayleigh Jennings in Winnipeg this weekend, where the actress was in town filming a movie. According to Kirsten Jennings, Stewart and her girlfriend Stella Maxwell did not distract from the celebration at all, and in fact, "They looked just like two normal girls. They look a little Hollywood, but if we didn't know who they were, I don't know if I would have known."
Just one person's opinion, but Kristen Stewart seems like the only acceptable celebrity wedding crasher.