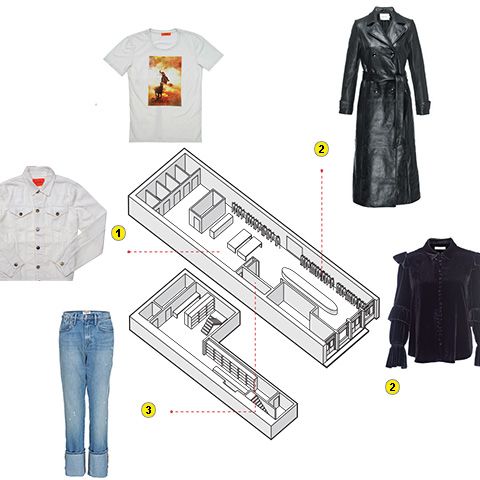 Photo: Courtesy of the Vendor
First Look
On September 1, L.A. denim destination Frame brings its wall of jeans — plus ruffled blouses and leather trenches — to Soho (51 Greene St.).
1. Men's: Ben Gorham x Frame lightly distressed white denim jacket ($345) and vintage-inspired tee screen-printed with a bucking bronco ($165).
2. Women's: Ruffled velvet blouse ($325) folded on a raw aluminum table; leather floor-length trench ($2,495) on a mannequin in a vitrine.
3. Denim wall: Oversize cuffed jeans ($245) and raw-hem skinny styles ($295) hung on a pale-blue, 13-foot wall.
2x2: Snazzy Bath Mats
Whether you're showering inside or outside.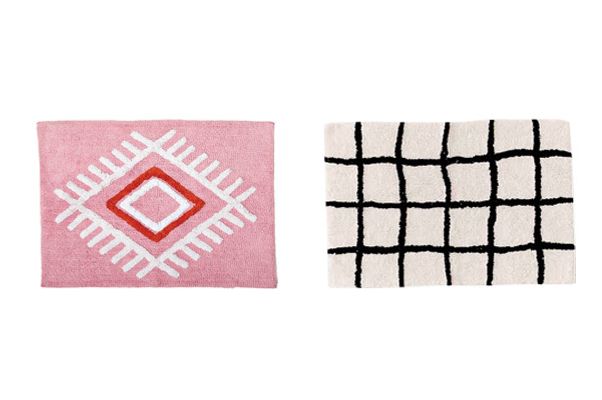 Under $50
Bright: Ama bath mat, $45 at aelfie.com.
Muted: Wonky Grid bath mat, $34 at urbanoutfitters.com.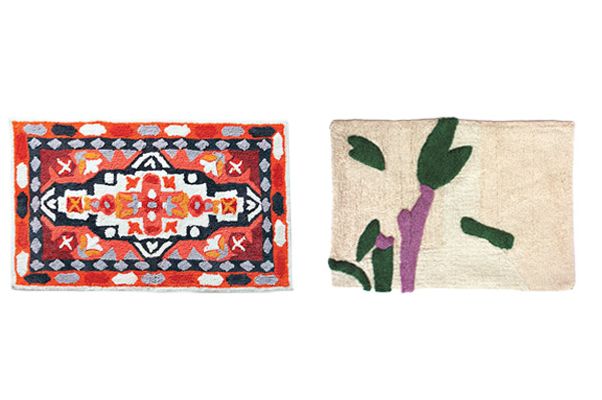 Over $50
Bright: Risa bath mat, $58 at anthropologie.com.
Muted: Patio bath mat, $60 at coldpicnic.com.
Find more bath mats here.
He Said, She Said
Podcaster Kristian Sorge and casting director Nichole Porges will open rare-records shop Limited to One (221 E. 10th St.) on July 29.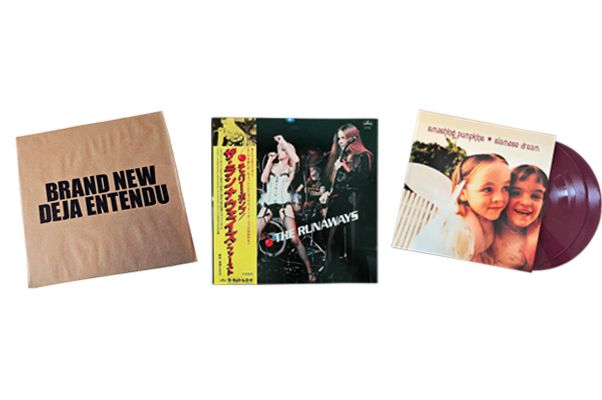 Kristian: "We want people to walk in and feel comfortable asking questions. Because we love talking to other record nerds."
Nichole: "We've been traveling for six months looking for very specific titles. We found a rare record with tracks from both the Selecter and the Specials ($40) in this kids' music shop 30 minutes outside of Tokyo. And this Japanese pressing of Nirvana's Bleach ($98) in Toronto in a shop hidden in the back of another shop."
Urban Export
Anita Dongre recently set up a Soho outpost of her Indian boutique Grassroot (484 Broome St.).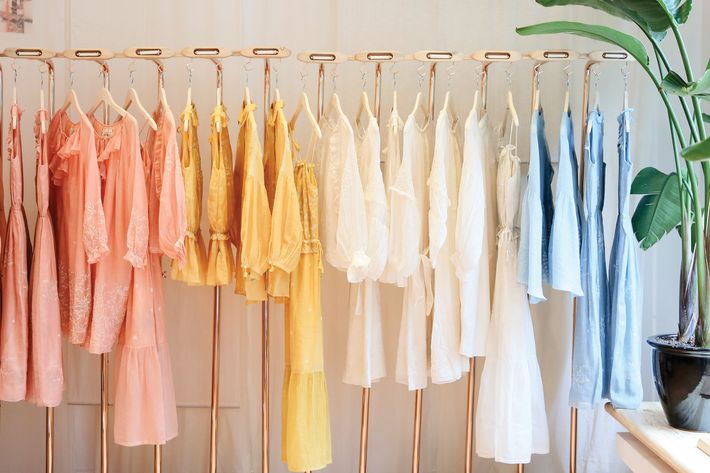 "Everything in the store is handwoven and embroidered by artisans from villages in India. I make tunics and kurtis for my wedding line, but for New York, contemporary clothes like our blue checked dress ($195) are the main thing. I've had a lot of women from the fashion industry shopping and buying. So that's the ultimate compliment. When Kate Middleton visited India last year, she wore my Gulrukh tunic dress ($237). It's been more than a year, and I still get orders on 'the Kate Middleton dress.' "
Ask a Shop Clerk
Designer Helena Dunn has opened a Rockaways pop-up (Beach 68th St.) for her women's surfwear line, Tuulikki NYC.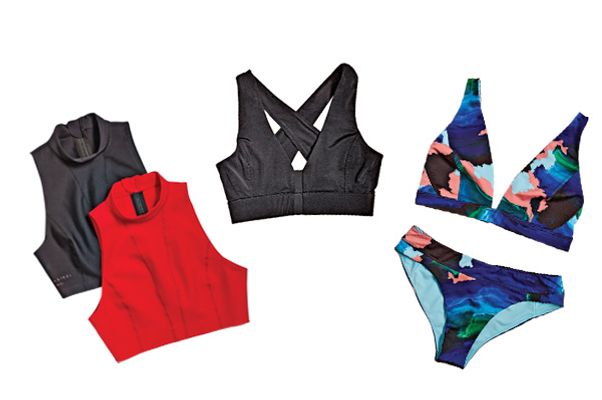 "Surfwear for women usually falls into two categories: bikinis or highly technical wet suits. Ours is in the middle. The crossed-back Brighton surf bikini (from $125) and the Riis surf suit with three-quarter sleeves (from $180) won't cause chafing, give you wedgies, or have your boobs falling out when you're being pounded by the waves."
Top Five
Brooklyn Flea (100 Sixth Ave.) debuted in Soho this summer with new vendors, among them mid-century design hub Van Der Most Modern. The Netherlands-born owner, Gijs van der Most, picks his favorite Dutch school map and drafting table.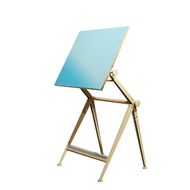 "Dutch students used to take drawing lessons on these Reply drafting tables ($1,200) — they were ubiquitous. It is an iconic piece, evocative of childhood."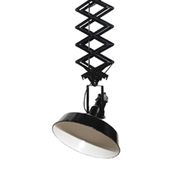 "This pendant light ($1,350) is from the former East Germany. It folds like an accordion — you can push it and pull it depending on how low you want it to hang."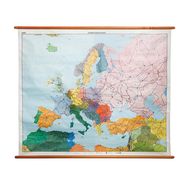 "I found these maps ($495) of Europe in a former schoolhouse in the Netherlands that still had some supplies lying around. I plan to keep one for myself."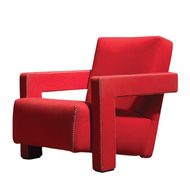 "This Gerrit Rietveld chair ($2,500) embodies a style known as De Stijl, which used Mondrian-esque primary geometry and colors."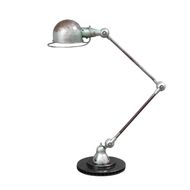 "A machinist from Lyon, unhappy with the lighting in his workshop, designed this Standard lamp ($650) in 1950 to replace it. It's indestructable."
*This article appears in the July 24, 2017, issue of New York Magazine.