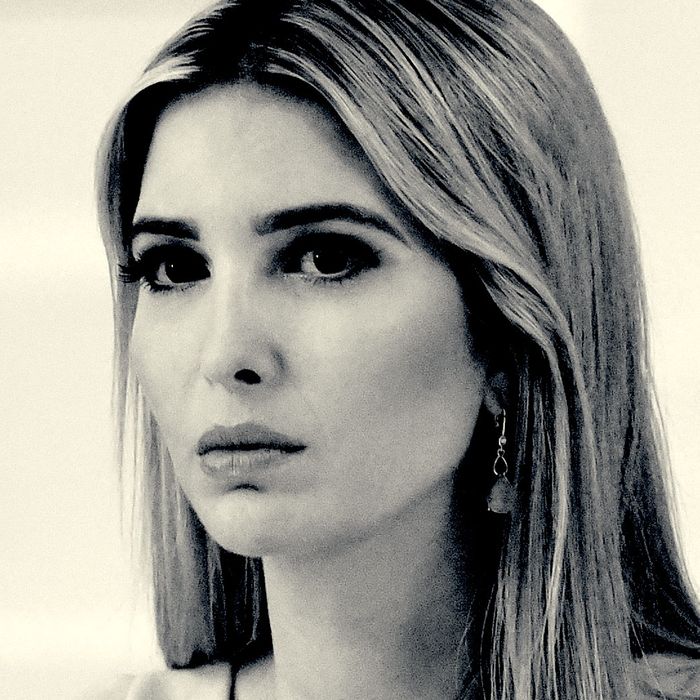 Democrats are asking the FBI to investigate Ivanka.
Photo: 2017 Getty Images
On Wednesday, more than 20 Democratic lawmakers sent a letter to the acting director of the FBI asking him to review Ivanka Trump's security forms to see if she disclosed meetings her husband and brother took with foreign agents. "Under the law … she's also responsible to disclose the foreign contacts of her spouse and her siblings," Representative Don Beyer told Yahoo. "So, did she make an effort to disclose the things that Jared Kushner had done, or Donald Trump Jr.?"
Beyer is specifically referring to a piece of paperwork called Standard Form 86 (SF-86), which asked Ivanka whether she or "any member of [her] immediate family" had "any contact" with a "foreign government, its establishment … or its representatives" in the past seven years. If she didn't detail the meetings her husband and Don Jr. took with Russian contacts, Beyer said, "at the very least [her] security clearance should be revoked."
Kushner originally failed to disclose several meetings, but he managed to keep his security clearance by going back and updating his form with more than 100 foreign contacts.
"We are concerned that Ivanka Trump may have engaged in similar deception," the letter reads. "The high standard to which we hold public servants, particularly senior advisers to the president of the United States, requires that these questions be raised, and promptly answered."
But even if Ivanka is found to have improperly filled out the form, Beyer says the only person who can actually revoke her security clearance is the president. And as a West Wing veteran once noted to Vanity Fair, "You aren't going to fire your daughter."