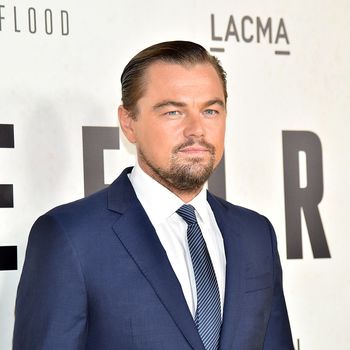 Leo DiCaprio
Photo: Mike Windle/Getty Images
Leo DiCaprio, actor and noted master of disguise, is going eco-friendly for his foundation's Saint-Tropez gala. He is reportedly (and valiantly) not taking his private jet to the French beach but will instead be flying commercial.
DiCaprio has previously been criticized for taking private planes to collect environmental awards. This year, the gala will also feature a more eco-conscious pescatarian menu for the usual crowd of models, actors, and Pussy Posse members. Last year, the gala raised $45 million to support environmental research.
Anyone want to take bets on his commercial-airline incognito look?