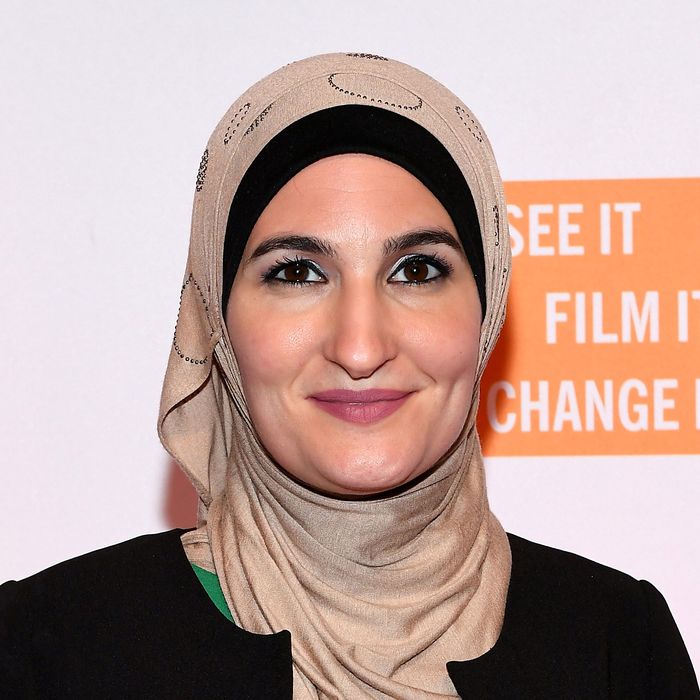 Linda Sarsour.
Photo: 2017 Getty Images
Muslim activist Linda Sarsour, one of the primary organizers of the Women's March, used the term "jihad" during an impassioned speech about resisting oppression at the annual Islamic Society of North America convention last weekend, drawing anger and fear from conservatives.
"A word of truth in front of a tyrant ruler or leader, that is the best form of jihad,'" Sarsour said, quoting a story from Islamic scripture.
"I hope that … when we stand up to those who oppress our communities, that Allah accepts from us that as a form of jihad, that we are struggling against tyrants and rulers not only abroad in the Middle East or on the other side of the world, but here in these United States of America, where you have fascists and white supremacists and Islamophobes reigning in the White House," Sarsour said in her speech.
Jihad literally translates to "struggle" or "striving." It has many meanings in the Islamic faith, but can rarely mean an act of violence.
Conservative news outlets such as Brietbart, the Daily Wire, and Conservative Review wrote that Sarsour was calling for a "holy war" against the Trump administration. Donald Trump Jr. tweeted "Who in the @DNC will denounce this activist and democrat leader calling for Jihad again trump?"
Sarsour told the Washington Post in response, "For people to out of nowhere claim that I would be calling for some sort of violence against the president is absolutely ludicrous. That's just not who I am. That's never been who I am."
Supporters of Sarsour have been tweeting #MyJihad and #IStandWithLinda in solidarity.
Sarsour tweeted in response to criticism that her work was "CRYSTAL CLEAR as an activist rooted in Kingian non-violence."