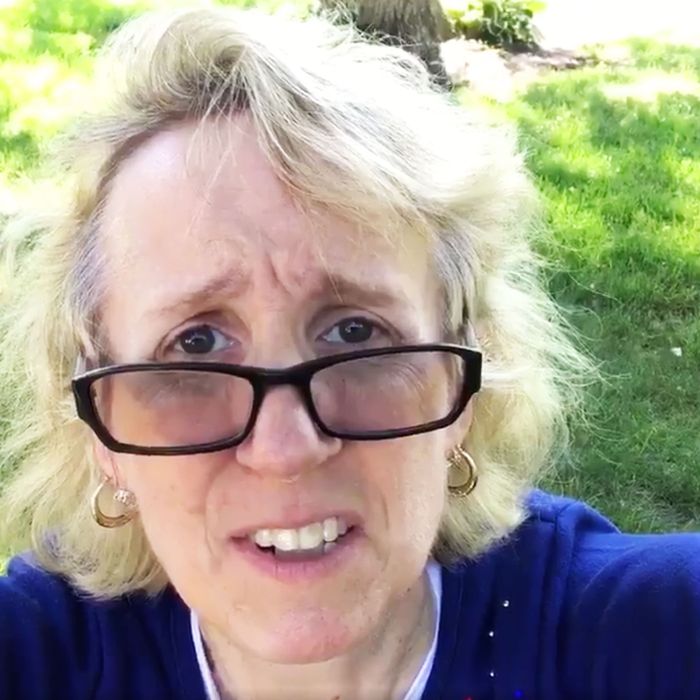 Lisa D CT.
Photo: Lisa D CT/Twitter
Barely two days after President Trump took to Twitter to announce his (wholly unconstitutional) ban of transgender personnel in the military, one suburban hero has emerged to bring us some levity and a strong Northeastern accent.
Lisa Donn, a Twitter user whose bio says that the death of her father and brother three days apart drove her to follow her dream of getting into comedy, addresses 45 as "douche l'orange," "toots," and "fat ass" all in one video railing against the president's transgender military ban.
And if you thought Lisa D CT would back down from the MAGA masses trolling her for her opinions, you're wrong. Lisa has spent the past 24 hours sharing haters' tweets with her signature catchphrase.
Lisa, thank you for all you do. Douche l'orange … peace out!