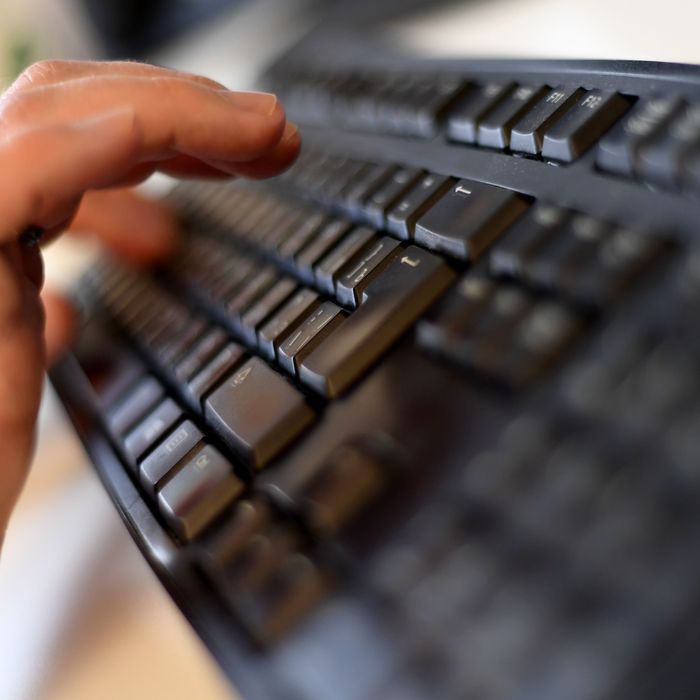 Photo: KIRILL KUDRYAVTSEV/AFP/Getty Images
In March, an anonymous blog post published on the Japanese site Hatena accused Anis Uzzaman, CEO of Fenox Venture Capital, of sexual harassment. On Thursday, Uzzaman filed a lawsuit claiming that the post had been written by the male CEO of a rival company, pretending to be a female victim in order to damage Fenox's reputation.
According to the suit, the blog post, titled "I was sexually taken advantage of by a Silicon Valley VC," was reportedly traced to the IP address of Brandon Katayama Hill. Hill is the CEO of Btrax, a branding and marketing agency that competes with Fenox. When The Guardian reached out to Hill, he denied having authored the blog, and claimed more than 50 people had access to his Wi-Fi, though he declined to name them.
The blog post was published weeks before Startup World Cup, a start-up competition Fenox launched in Japan, which was in direct competition with Btrax's start-up competition called Japan Night.
Though the blog post does not name Uzzaman, according to the complaint, he is easily identifiable as one of the only non-Japanese, "dark-skinned" leaders of a VC firm in Japan, who is fluent in the language. In the blog, the author says "she" met Uzzaman at a start-up event, where he pressured "her" to go to his hotel. When "she" refused, he reportedly said: "You are going to lose the biggest opportunity if you do not come."
"A lot of people from Japan, including students, and many very cute girls come to him, and he takes advantage of them," the post claimed.
Uzzaman's lawyers say Hill was trying to take advantage of the increased attention being paid to sexual harassment in Silicon Valley following the accusations of sexual discrimination at Uber.
"To have these false accusations come particularly in this climate when there's this growing awareness of a problem that does exist, it's damaging," Uzzaman's attorney told The Guardian. "It's also an insult to true victims of sexual harassment … It makes people question the veracity of true victims, which is harmful."