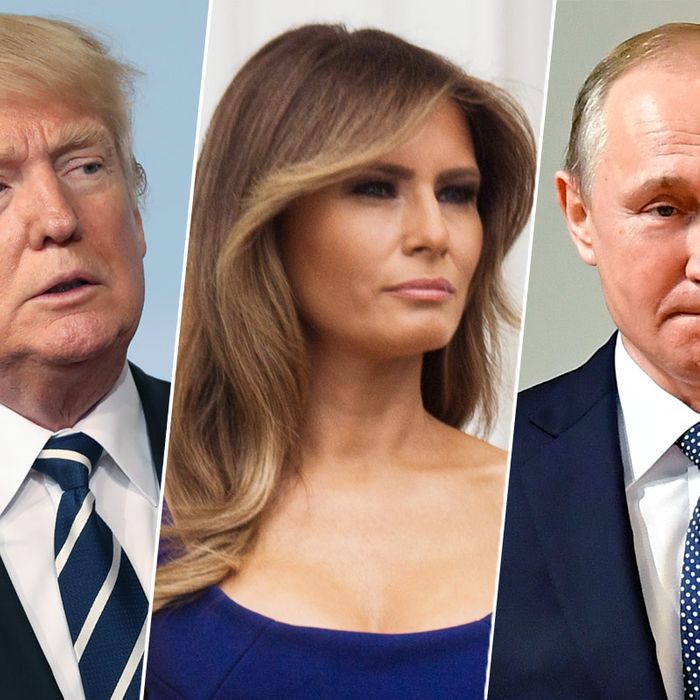 Trump, Trump, Putin.
Photo: Getty Images
Melania Trump seems to be having quite the trip to the G20 summit so far: After being trapped in her hotel room earlier on Friday because of protests outside, the First Lady finally managed to get out, only to be summoned to try to break up a meeting between her husband and Russian president Vladimir Putin.
The two had their first official sitdown since Trump took office, during which Putin denied that Russia meddled in the 2016 election and Trump apparently bought it. It was slated to take 30 minutes, but ended up lasting over two hours. Explaining the length of the meeting after the fact, Secretary of State Rex Tillerson told reporters that they tried several tactics to put an end to the hang.
"Several times I had to remind the president, people were sticking their heads in the door," Tillerson said, per the Washington Examiner. "They even sent in the First Lady at one point to see if she could get us out of there, and that didn't work either … We went another hour after she came in to see us, so clearly she failed."
Only one more day in Hamburg, Melania.