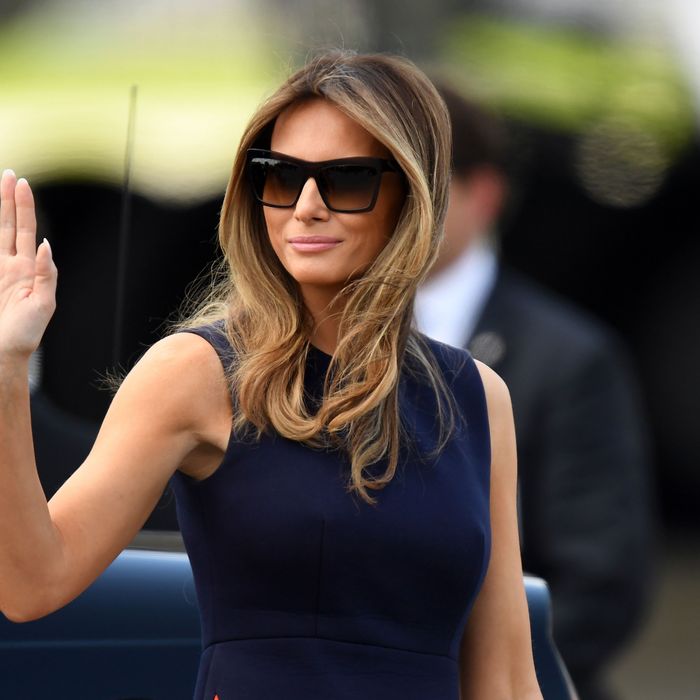 Melania Trump.
Photo: Gallo Images/Getty Images
As long as there are G20 summits, there will be G20-summit protests. This year's opposition even has a notable guest — New York City mayor Bill de Blasio — traveling to Hamburg to join their ranks. And while they haven't yet succeeded in dismantling capitalism, they have accomplished something else: They've made it so that First Lady Melania Trump cannot leave her hotel room.
Melania was slated to spend a day hanging out with fellow G20 spouses but her spokesperson, Stephanie Grisham, told press that, "Hamburg police couldn't provide clearance for us to leave." (This news comes after reports that the Trumps had difficulty finding a hotel in the first place.)
Melania, for her part, commented publicly with the following tweet:
According to CNN, "The spouses of G20 leaders are scheduled to tour a climate-change center in Hamburg and take a river cruise while the world leaders attend the summit." Melania presumably spent the day hitting the hotel minibar and checking out the pay-per-view options instead.