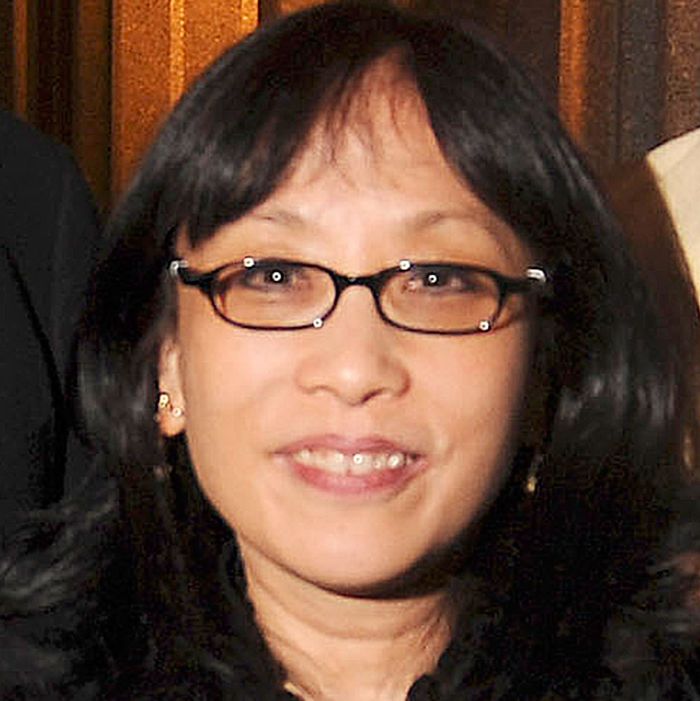 Michiko Kakutani.
Photo: Patrick McMullan/Getty Images
The effect of reading the book straight through is like going on a very long bus ride over a very bumpy road, sitting next to a garrulous raconteur who never takes a nap and never pauses for breath, and who seems to have no internal editor or censor in his head. There are moments when you're blown away by your traveling companion's energy and candor, and moments when you're utterly benumbed by his self-absorption, his defensiveness, his capacity for wacky mumbo jumbo.
Indeed "The Second Plane" is such a weak, risible and often objectionable volume that the reader finishes it convinced that Mr. Amis should stick to writing fiction and literary criticism, as he's thoroughly discredited himself with these essays as any sort of political or social commentator.
In his new memoir, "The Discomfort Zone," Mr. Franzen turns his unforgiving eye on himself and succeeds in giving us an odious self-portrait of the artist as a young jackass: petulant, pompous, obsessive, selfish and overwhelmingly self-absorbed.
"A Long Way Down" is utterly devoid of the wonderfully acute observations of pop culture that made the author's debut novel, "High Fidelity" (1995), such a rollicking delight to read, and it is equally devoid of the sorts of savvy social and psychological insights that fueled his impassioned soccer memoir, "Fever Pitch" (1994). Instead, this cringe-making excuse for a novel takes the sappy contrivances of his 2001 book, "How to Be Good," to an embarrassing new low.
Jack's "melancholic logorrhea" might yield some useful therapeutic results, but in terms of storytelling, it makes for a tedious, self-indulgent and cruelly eye-glazing read.
The real problem with "NW" has less to do with ambition than with vision, energy and generosity of spirit … the people in this book are more stereotypes than individuals, more ham-handed cartoons than emotionally detailed human beings. Its narrative feels at once perfunctory, jerry-built and weirdly contrived.
Its characters are collections of generic traits, their fates clumsily stage-managed by the author to underscore philosophic points he has made many times before.
The book, which weighs in at more than 950 pages, is sloppy, self-indulgent and often eye-crossingly dull — the sound of one man prattling away, not for the reader, but for himself and some distant recording angel of history.
For most of us, art is supposed to do something more than simply mirror the confusions of the world. Worse, "Wind-Up Bird" often seems so messy that its refusal of closure feels less like an artistic choice than simple laziness, a reluctance on the part of the author to run his manuscript through the typewriter (or computer) one last time.
It's not just that many of Ms. Sittenfeld's characters often seem more like the Kardashians (if the Kardashians lived in Cincinnati) than Austen heroines, but that the entire tone of this novel feels off: The layered satire and irony in "Pride and Prejudice" have been replaced here with high-decibel mockery, just as Austen's sense of irony has been supplanted by sophomoric jokes.