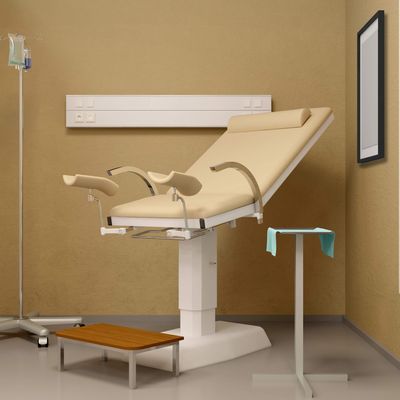 Photo: kelllll/Getty Images/iStockphoto
While the Trump administration continues to push forward an agenda that harms women's health — from global abortion restrictions to attempting to fully defund Planned Parenthood — another impending crisis in the U.S. poses a threat to women and their families: the potential shortage of obstetricians and gynecologists across the country.
According to a report from Doximity, a leading social network for physicians, the majority of the current OB/GYN workforce in the country is nearing or at retirement age — and there are an inadequate amount of younger physicians specializing in the practice. As a result, the number of OB/GYNs in the U.S. will likely soon decline, and those remaining may struggle to keep up with demands for women's health care.
Currently, the average age of OB/GYNs in the U.S. is 51, which the report says is "concerning," since most of them will start to retire around age 59. But the average age varies across the country, ranging from around 53 in Pittsburgh to 49 in Houston. On top of that, the average OB/GYN in the U.S. currently handles 105 live births per year — a figure that goes up to 248 per year in Riverside, California, and down to just 58 each year in Hartford, Connecticut. In areas where physicians already have a heavy workload, the local workforce could be "significantly challenged" as more OB/GYNs retire.
To highlight the areas of most concern, Doximity analyzed the workloads and ages of practicing physicians across the country and determined the top-ten metropolitan areas at risk of an OB/GYN shortage in the U.S. They include Las Vegas; Orlando; Los Angeles; Miami; Riverside, California; Detroit; Memphis; Salt Lake City; St. Louis; and Buffalo, New York.
"It's impossible to understate the importance of OB/GYNs to women's health in the United States," Doximity founder Dr. Nate Gross said in a statement. "From maternity care to screening for cancer and critical primary and preventive care, OB/GYN specialists are at the frontline of women's health care. Understanding potential OB/GYN shortages is a key starting point in addressing the problem, and our data shows that we have a growing risk in cities across the country."