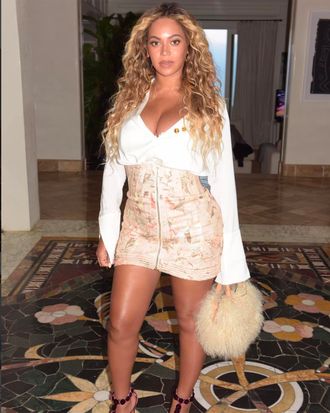 Photo: Instagram / @Beyonce
Sometimes to "wake up like this," you have to do a little bit before going to bed. So, a month after giving birth to twins, Rumi and Sir, Beyoncé is already back at it.
According to E!, the star is still working her way up to "extreme diet and exercise" and will "hit the gym hard soon." But in the meantime, she is casually stopping by various L.A. SoulCycles with Jay-Z — who apparently also really loves spinning.
The pair, who were spotted kissing after a recent gym class, have reportedly been focusing on their marriage. Jay-Z recently confessed in the video "Footnotes for 4:44," that saving his relationship was one of the hardest things he's ever done. "We just got to a place where in order for this to work, this can't be fake," he said. "Not one ounce. I'm not saying it wasn't uncomfortable because obviously it was."