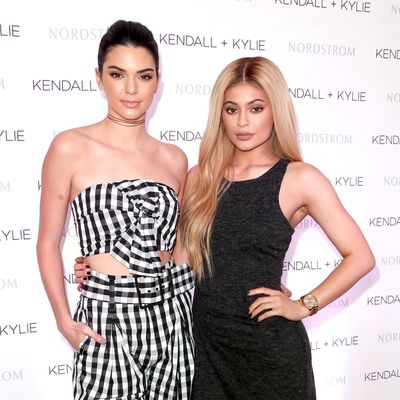 Kendall Jenner and Kylie Jenner.
Photo: Frederick M. Brown/Getty Images
The Jennerses' notorious "vintage" band shirts of their faces on top of music legends such as Tupac and Notorious B.I.G. apparently weren't selling well before they were pulled from the collection.
In response to a lawsuit filed by photographer Michael Miller, the Kendall + Kylie brand released a statement saying that only two Tupac shirts had sold. Miller took the photos of Tupac that Kendall and Kylie put their initials and Instagrams over.
Per AP, the label also called Miller's lawsuit "baseless" and said they obtained the images from a licensed vendor.
So only two people wanted to spend $125 to profit off black culture. Interesting.