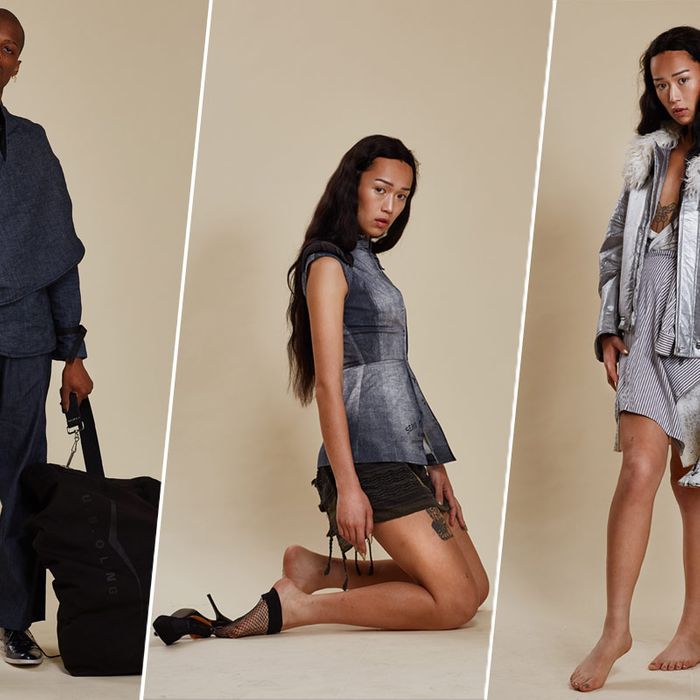 Die-hard fashion nerds have a few searches saved on their eBay accounts and they likely include some of the following keywords: '90s Helmut Lang, vintage Margiela, and Nicolas Ghesquière Balenciaga. If you're one of those people, then you're going to go crazy over Opening Ceremony's latest venture. They partnered up with Byronesque, the contemporary-vintage fashion authority, on a pop-up that kicks off tomorrow at their NYC shop and runs until July 23.
Called #FASHIONPORN, because it's about the most fetishized, hard-to-find items, the partnership is a follow-up to Byronesque's highly successful Paris Fashion Week vintage pop-up. Sourced from collectors across the globe, there will be over 300 men's and women's pieces. Extra special, hard-to-find items like Helmut Lang's horsehair heels circa 2004, Raf Simons's New Order/Peter Saville parka from fall 2003, and stuff from Nicolas Ghesquière's time at Balenciaga will be available for purchase by appointment only through Byronesque's shopping app.
And since you can't talk about '90s designer fashion without mentioning Margiela, there will also be a hidden space devoted to the designer. It'll feature iconic styles like the Glove Top from spring 2001 or the Semi Couture Apron from Spring 1997. You'll need to head up to the third floor and follow the Tabi footprints to find it.
Given how rare and well-preserved everything is, prices are not exactly affordable. But if you've been trawling eBay for that holy-grail item, this could be your chance to finally get your hands on it. And if you're just looking to browse some iconic fashion history, here's your chance. Before the pop-up opens tomorrow, scroll ahead to preview the items.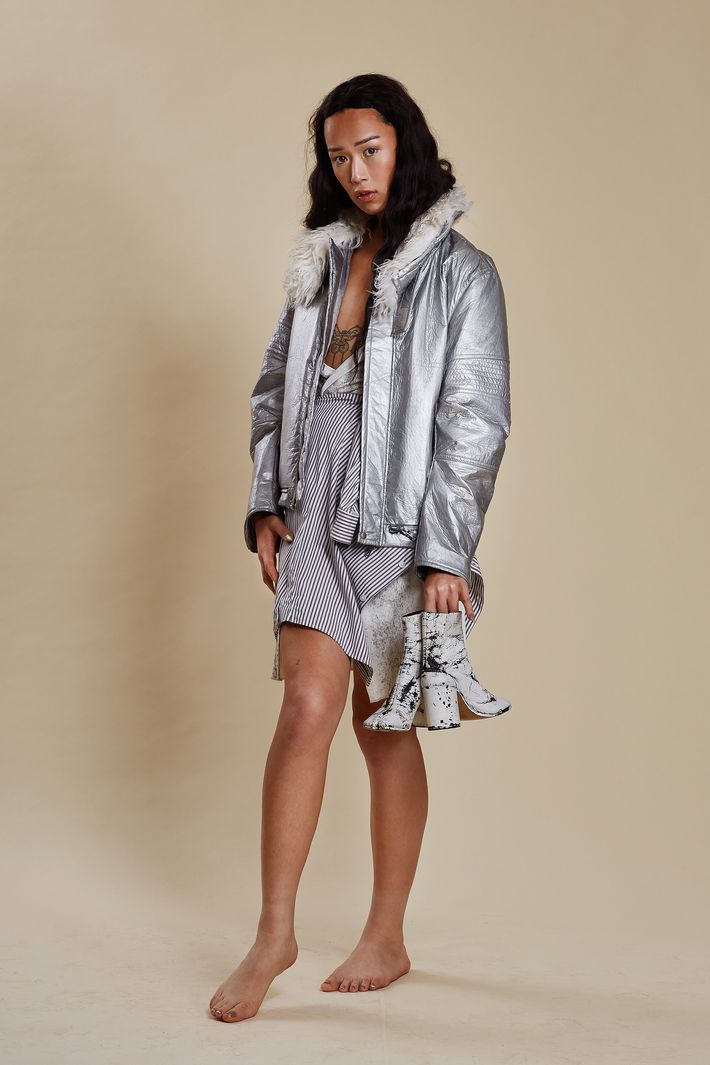 Helmut Lang Astro coat, $3,000; Margiela cardigan, Margiela shirt (worn as skirt), Margiela Tabi boots, $2,950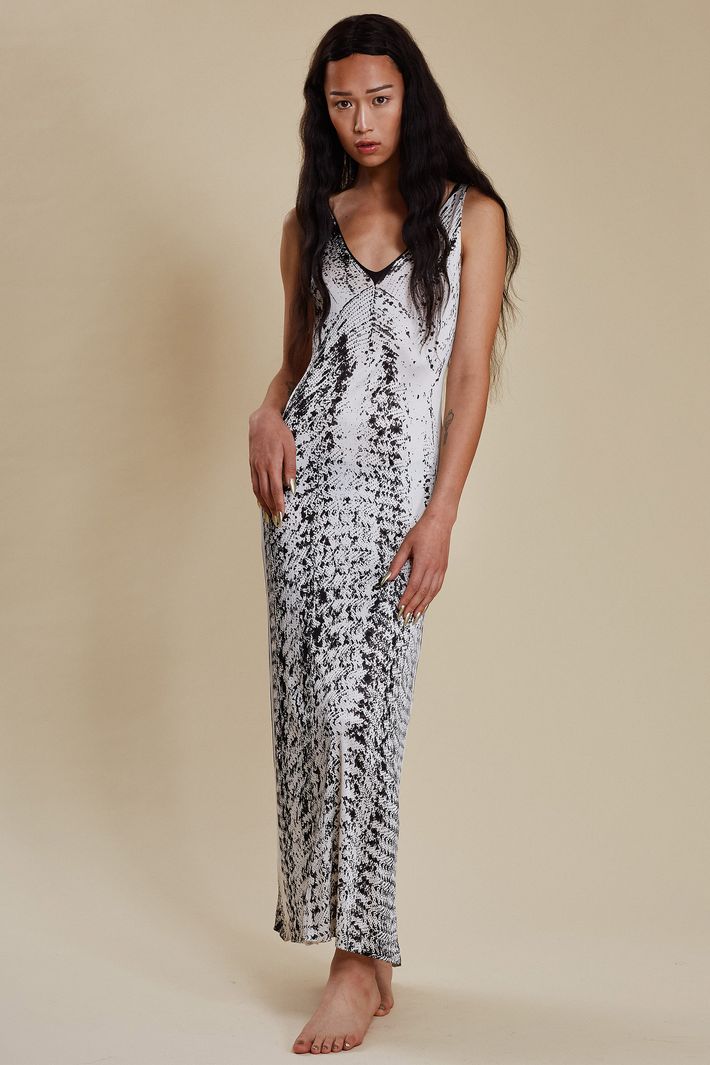 Margiela dress, $1,500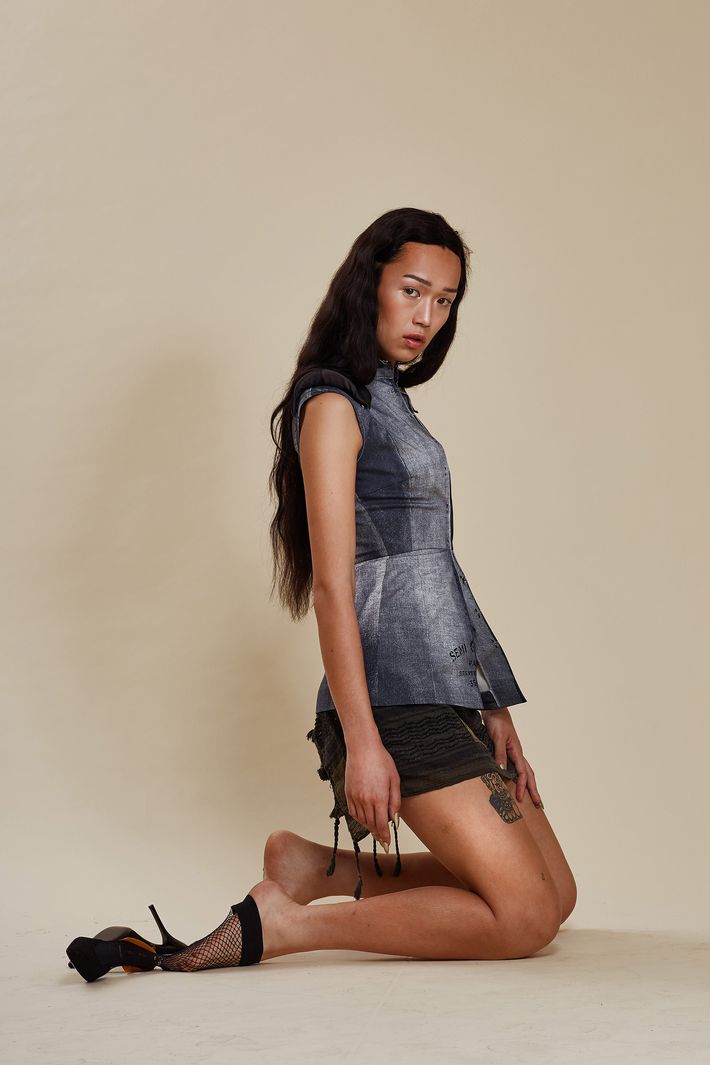 Margiela Semi Couture top, $3,950; Raf Simons scarf (worn as skirt), $1,550; Helmut Lang fishnet pumps, $1,500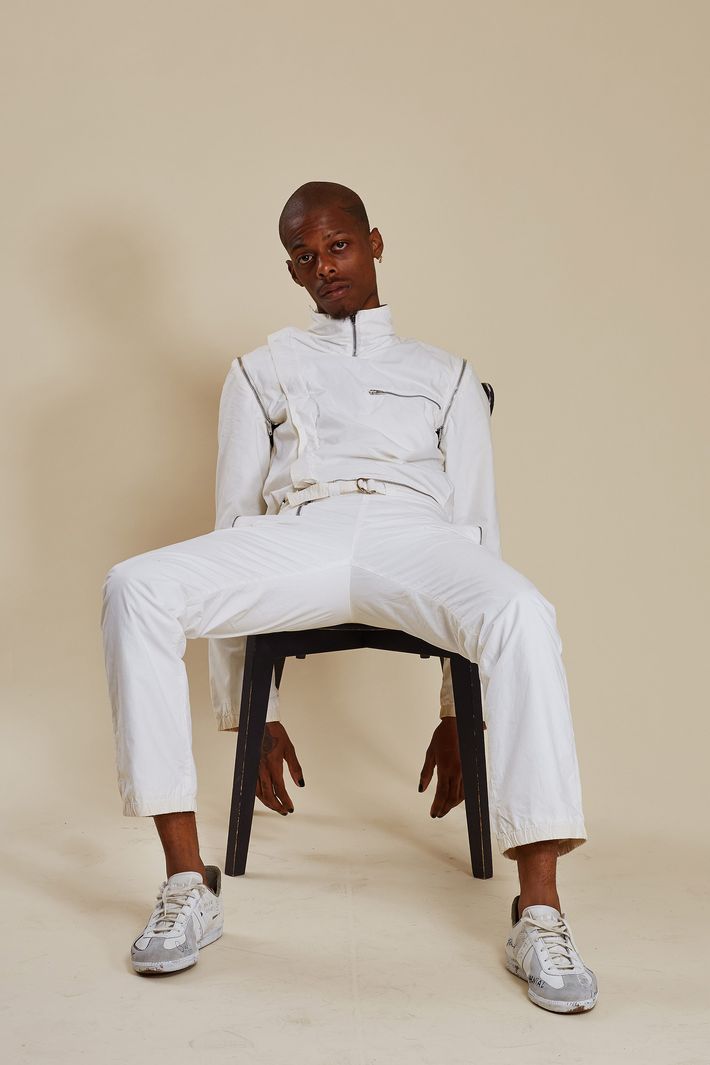 Raf Simons boiler suit, $3,150; Margiela shoes, $2,900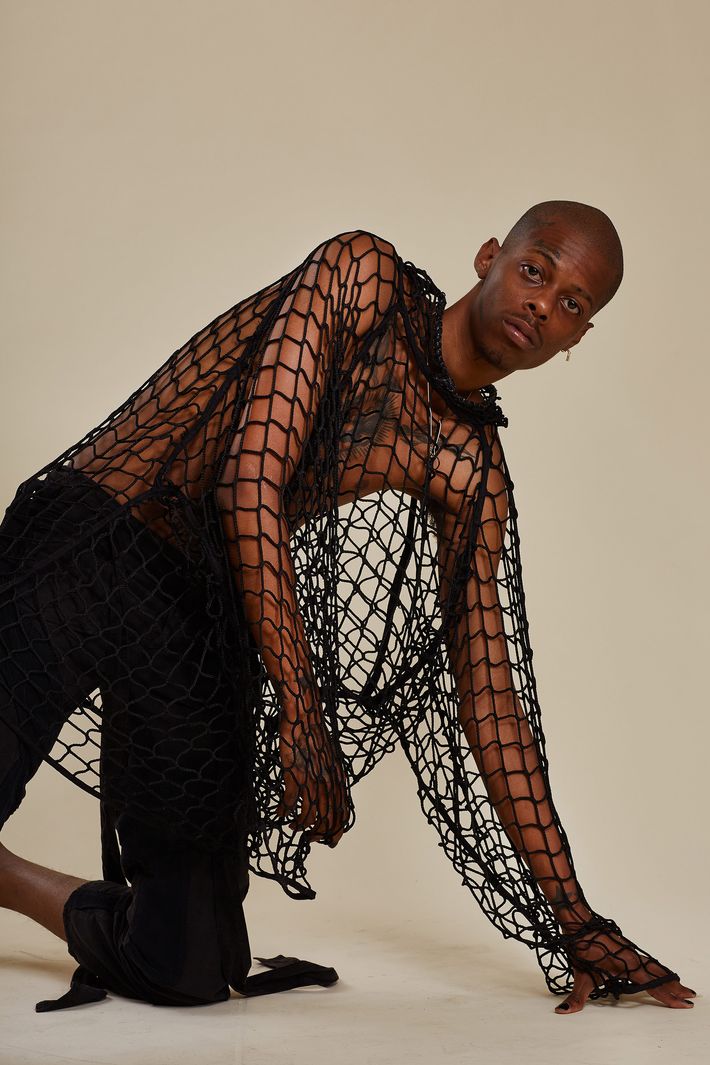 Raf Simons net top, $3,870; Balenciaga pants, price upon request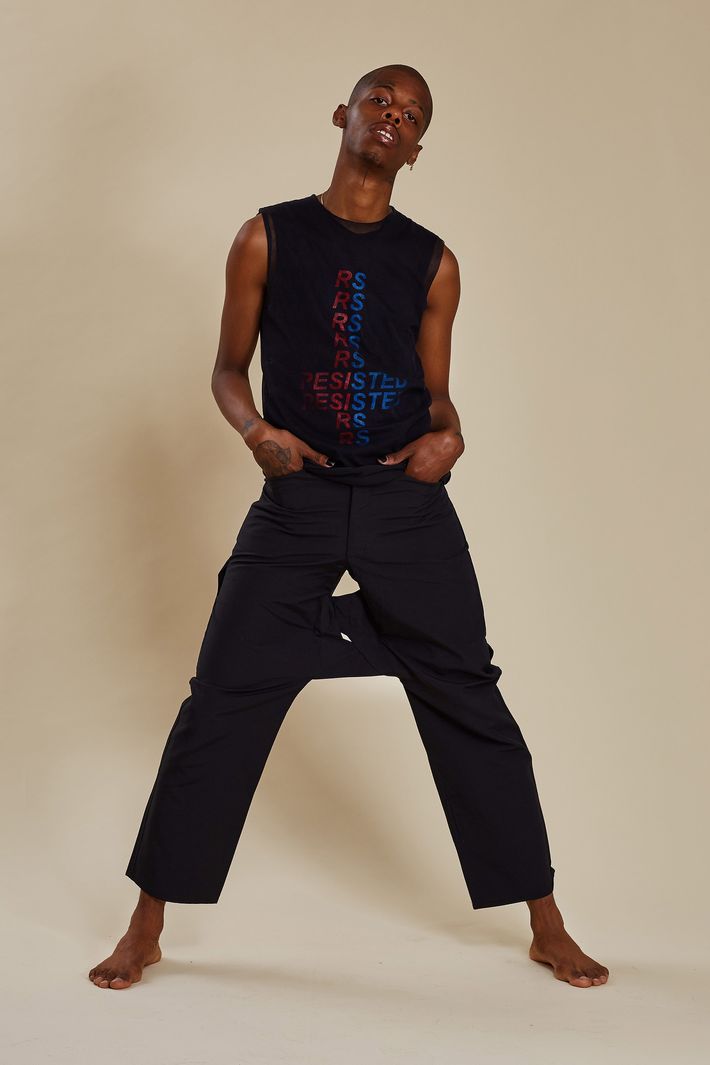 Raf Simons top, $450; Vexed Generation pants, $450
Vexed Generation jacket, $600; Vexed Generation pants, $450; Helmut Lang shoes, $905; Helmut Lang bag, $880
Opening Ceremony x Byronesque #FASHIONPORN pop-up, July 8 to July 23 at 35 Howard Street