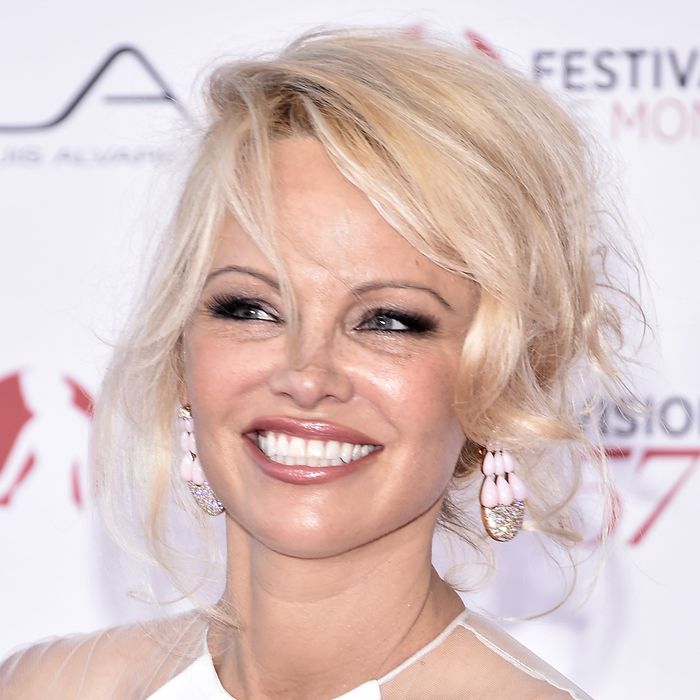 Pamela Anderson.
Photo: Pascal Le Segretain/Getty Images
On July 4, former Baywatch star and Julian Assange's maybe-sort-of girlfriend, Pamela Anderson, announced she would be opening a vegan restaurant in St. Tropez with French chef Christophe Leroy. She wrote in her blog post that she is "very focused on the aphrodisiac qualities of a plant based diet," and she hopes to "make people fall in love with each other and compassionate eating." Now it seems the people of St. Tropez will have to continue suffering through meat and sexual frustration. In a blog post on July 12, Anderson wrote that she is backing out of the project.
This was a labor of love for the Animals-

to showcase a sexy vegan experience in my favorite village- 

St Tropez.

It did not meet expectations or agreements-
She added that she "cannot condone the mistreatment of staff — or complete lack of respect."
In June, Anderson invited French president Emmanuel Macron and his wife to dine with her on her restaurant's opening day so they could discuss Julian Assange's situation, and possibly renegotiate his asylum. Now that the sexy vegan restaurant and/or political hotspot isn't happening, it looks like Assange will be staying put in the Ecuadorian Embassy in London, where he has been living for over five years.