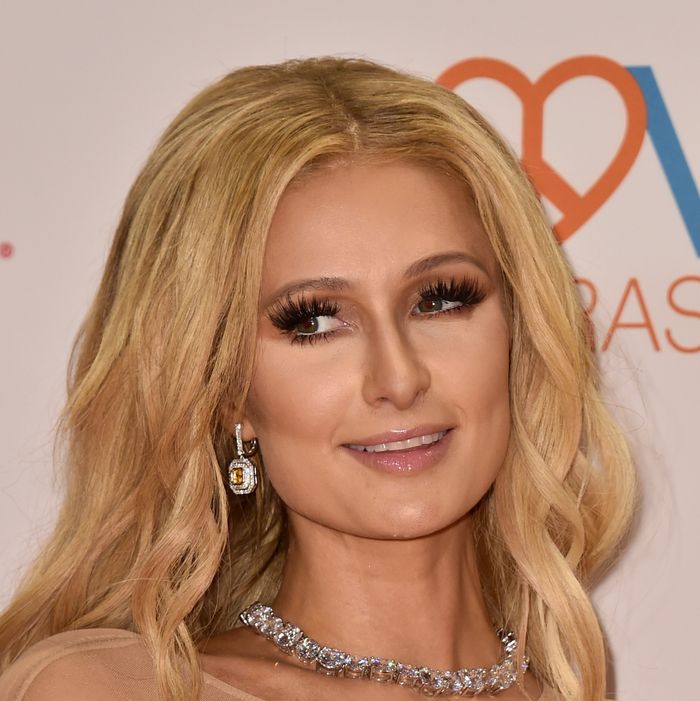 Paris Hilton.
Photo: Alberto E. Rodriguez/Getty Images
Paris Hilton, Kim Kardashian's former employer, noted beats-based philanthropist, and small-town farming's greatest success story, has announced her return to the musical arts with a new single 'Summer Reign'.
Hilton previewed the song in an Instagram post for her 23rd (!!) perfume, Rosé Rush. In the brief clip, the Ibiza-based DJ sing-talks over a "cascade of synths" as she spins around and runs her fingers through her hair in slow motion. The lyrics, which have been described as "uncomplicated", include "When it feels this good, I come alive," and "When it feels this good, welcome to my summer reign!"
This is not, of course, Hilton's first foray into music. She released a self-titled album in 2006, that included two No. 1's on Billboard's Dance Club Songs chart ("Stars are Blind" and "Turn It Up") but she has not released any new work since her 2015 single "High Off My Love", featuring Birdman.
Although there is no official release date for "Summer Reign" yet, you can enjoy 29 seconds of it in her Instagram post below.