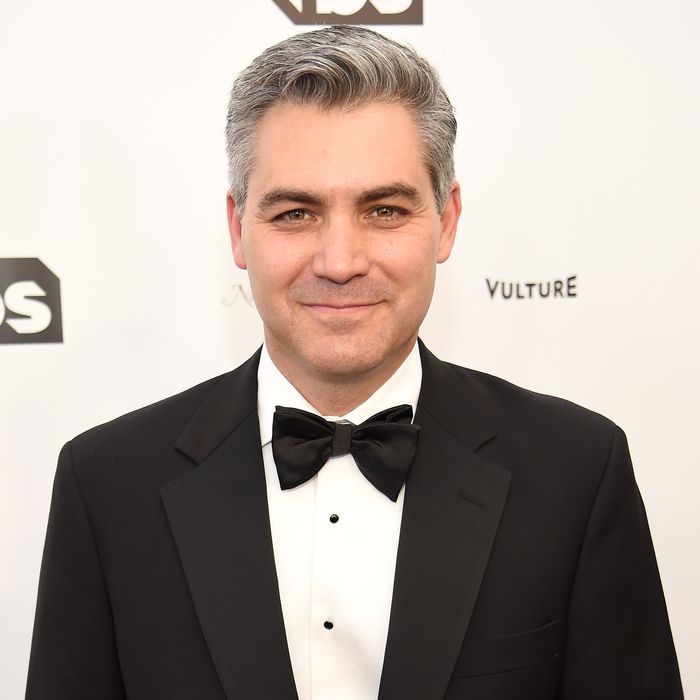 Hot dad Jim Acosta.
Photo: Dimitrios Kambouris/Getty Images for TBS
Just when you thought the bitter divides in our country had become too deep, the partisan attacks too vicious, Washington has now been unified by one powerful, inalienable truth: Jim Acosta, senior White House correspondent for CNN, is a sex god.
According to Page Six, since splitting from his wife of 24 years earlier this year, the "handsome Cuban-American" has been "embracing the single life in Washington D.C.," and women have been "flocking to [him]." Oh là là!
"A friend lives in his building and [has seen] him with different women," one White House colleague said.
Other sources revealed that Acosta was "quite popular on the recent presidential trip to Saudi Arabia," which makes sense, because who could resist getting a little riled up after seeing that orb in action.
Even the president, it seems, is not immune to Acosta's charms. During a press conference last year, the president interrupted one of Acosta's questions to say: "Excuse me, excuse me, I've watched you on TV. You're a real beauty," a phrase which sounded sarcastic at the time, but in light of Acosta's emergence as a veritable Beltway Casanova, may have have been more earnest than previously imagined.
Does this mean Acosta will formally unseat Anderson Cooper as CNN's premier silver fox? Will John King be forced to hand over his beloved touchscreens to a man with more pepper in his salt-and-pepper hair? Will Jeff Zucker ever release Wolf Blitzer from the soundstage where he keeps him chained 24 hours a day, seven days a week? Only time will tell.