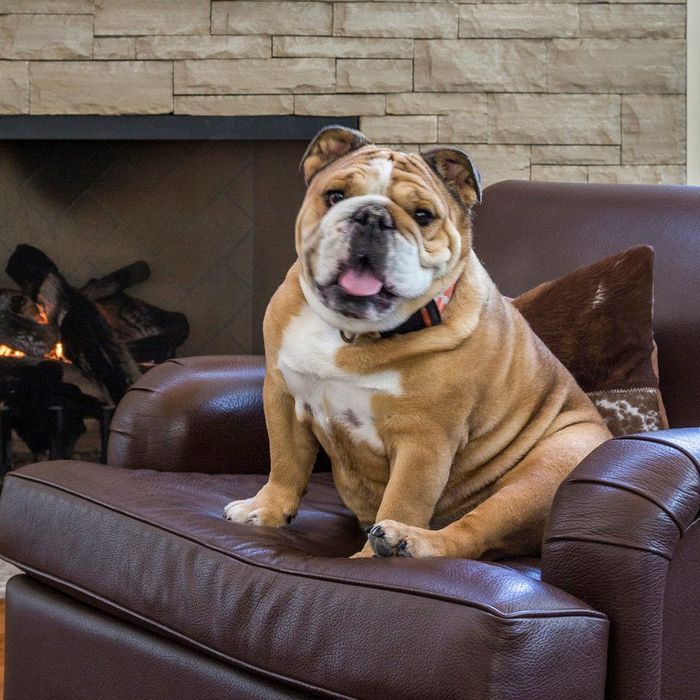 A bulldog named Roxy at Carmel Valley Ranch resort in California.
Photo: From Dog Decor by Sara Essex Bradley; copyright © 2017; published by Glitterati Incorporated
From Park Avenue penthouses to midcentury-modern abodes nestled in the Hollywood Hills, man's best friend can be a stylish home's most valuable asset. Interior design photographer Sara Essex Bradley captured dogs in beautifully decorated interiors for her new book Dog Décor: Canines Living Large, published by Glitterati, which brings to life the adage: "If you want the best seat in the house, move the dog."
Throughout her career documenting coveted spaces, mostly in New Orleans, Essex Bradley says she found that dogs, those ever-forgiven ruiners of fine fabrics, seemed to always fit in with a homeowner's décor. She photographed a bulldog named Roxy, who serves as the unofficial concierge of the rustic-chic Carmel Valley Ranch resort in California; Momus, a Doberman who lies regally atop an oriental rug in the apartment of a New Orleans restaurant owner; and Brother, a white Whippet who rests in a midcentury chaise, surrounded by designer Tara Shaw's samples and Italian 18th-century furniture. Other dogs include a black English Cocker Spaniel named Gus, a "furniture snob" who settles onto a fur throw against all-white interiors, and Ringo the Dachshund, named for his mop-top hairdo, who lives in a mod home complete with psychedelic flower-patterned chairs and a red Lippa table.
"I'm surprised by how often it appears that the space may have been designed to 'match' the dog living in it," Essex Bradley writes in the book's introduction. "I hope these portraits will not provoke smiles merely because the dogs are so adorable, but will inspire great environments — both in terms of love and design — for every dog."
If you buy something through our links, New York may earn an affiliate commission.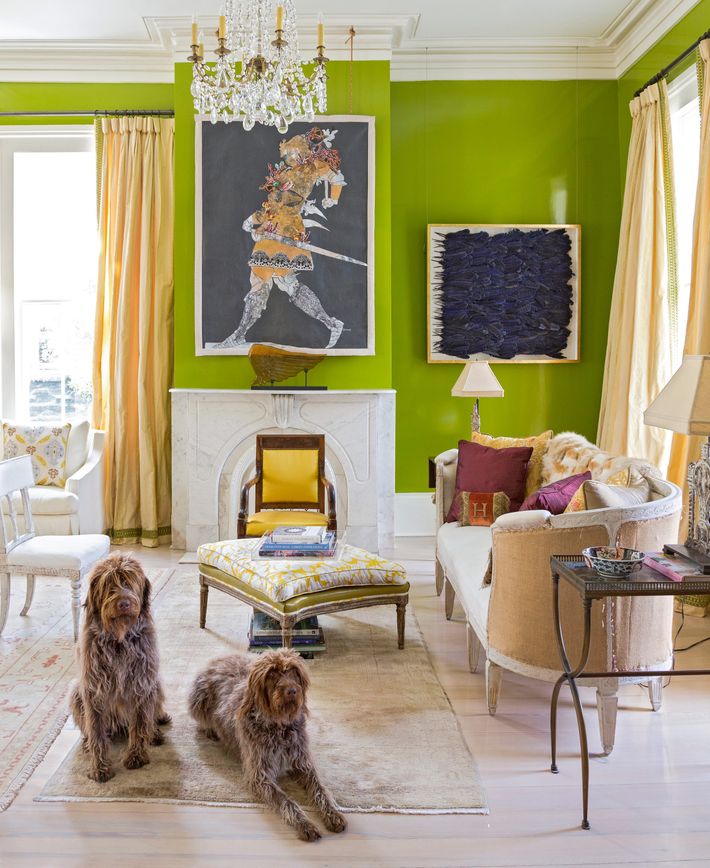 Coco and Dulce.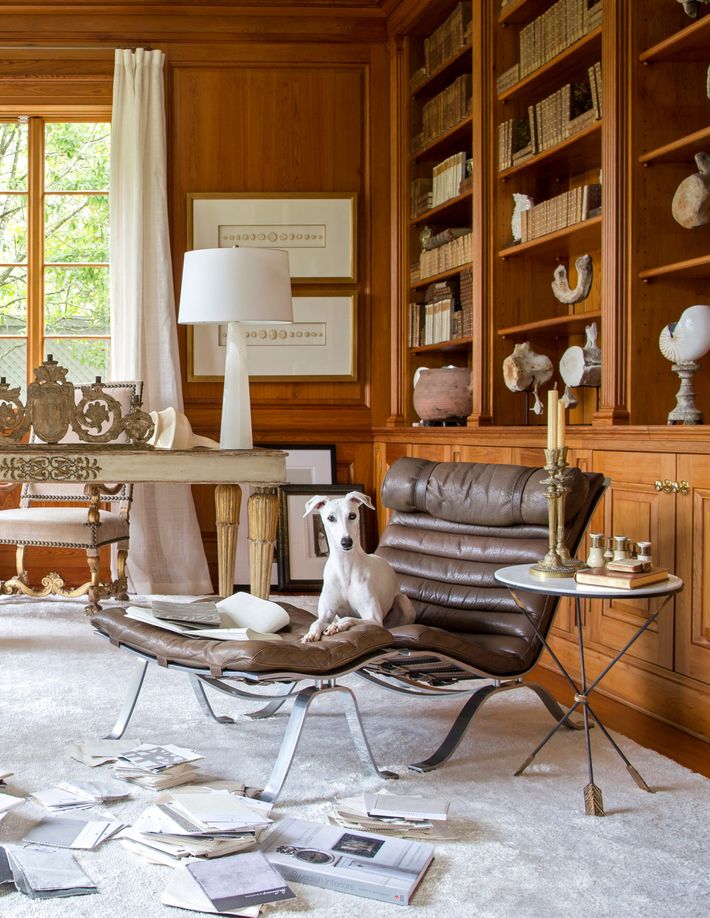 Brother.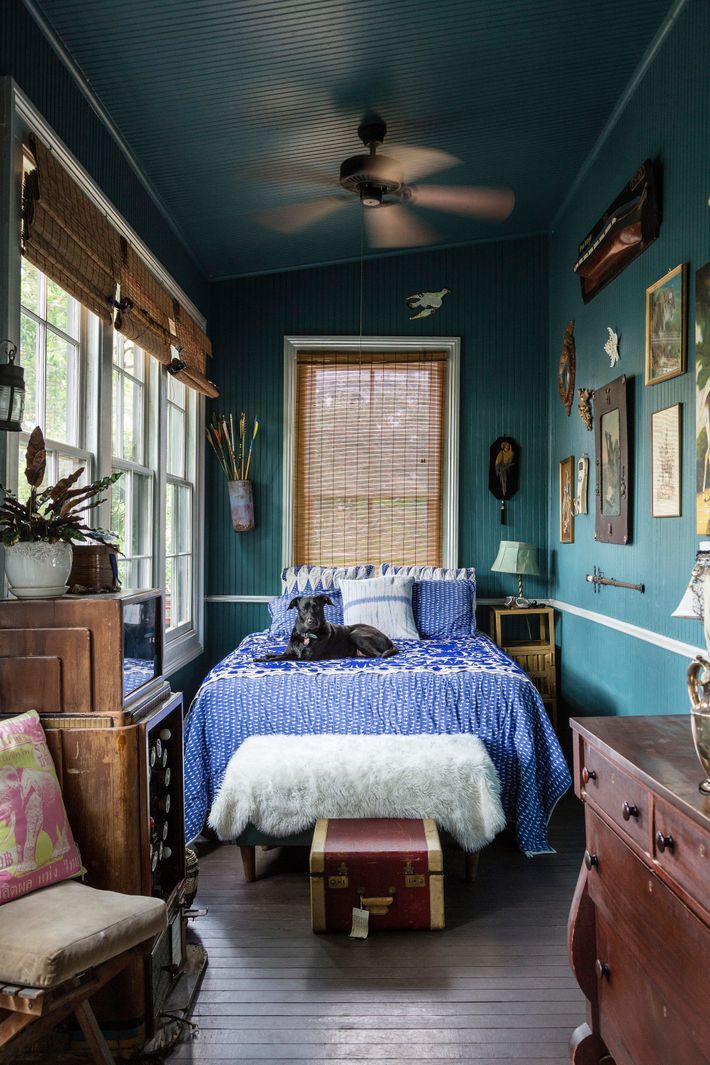 Birdie.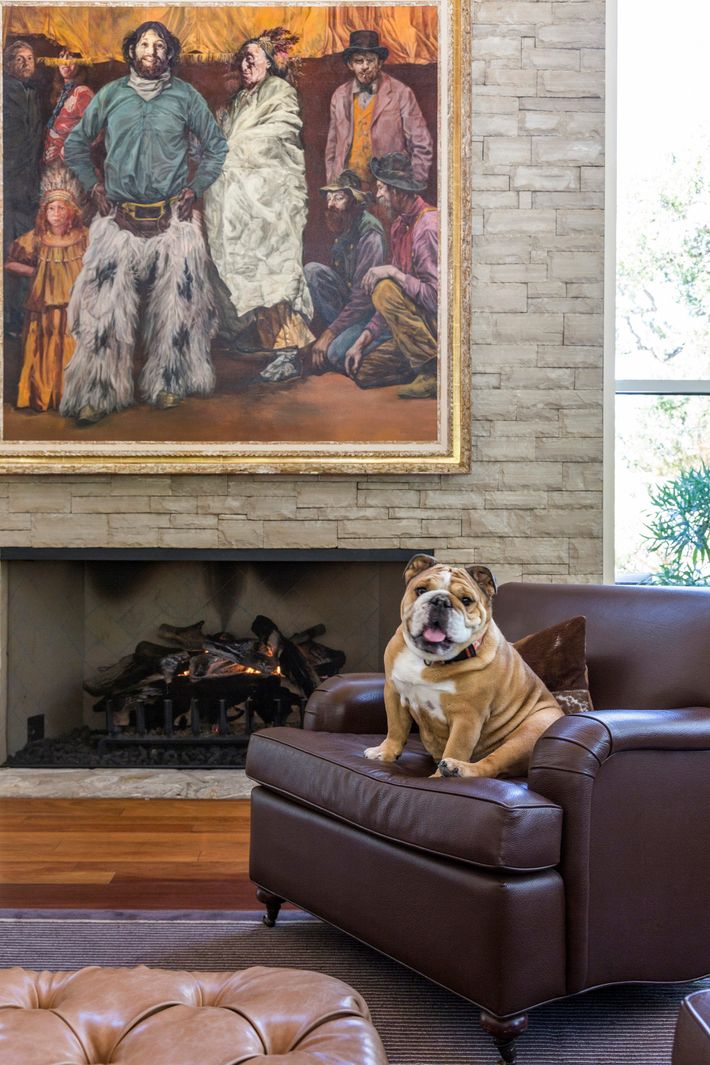 Roxy.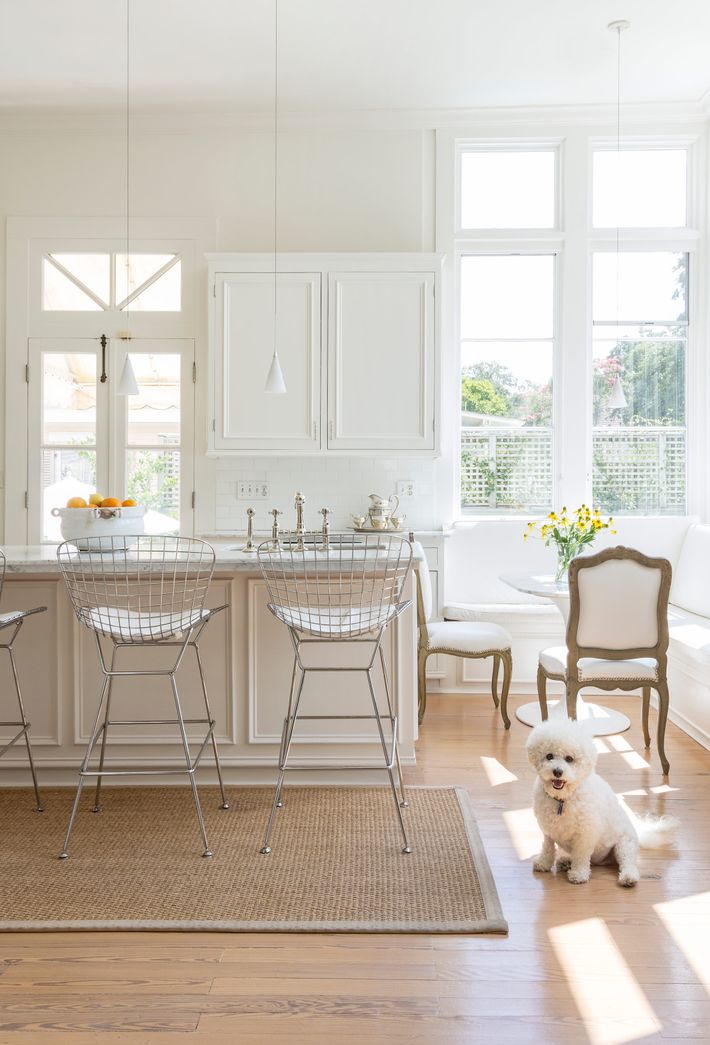 Louis.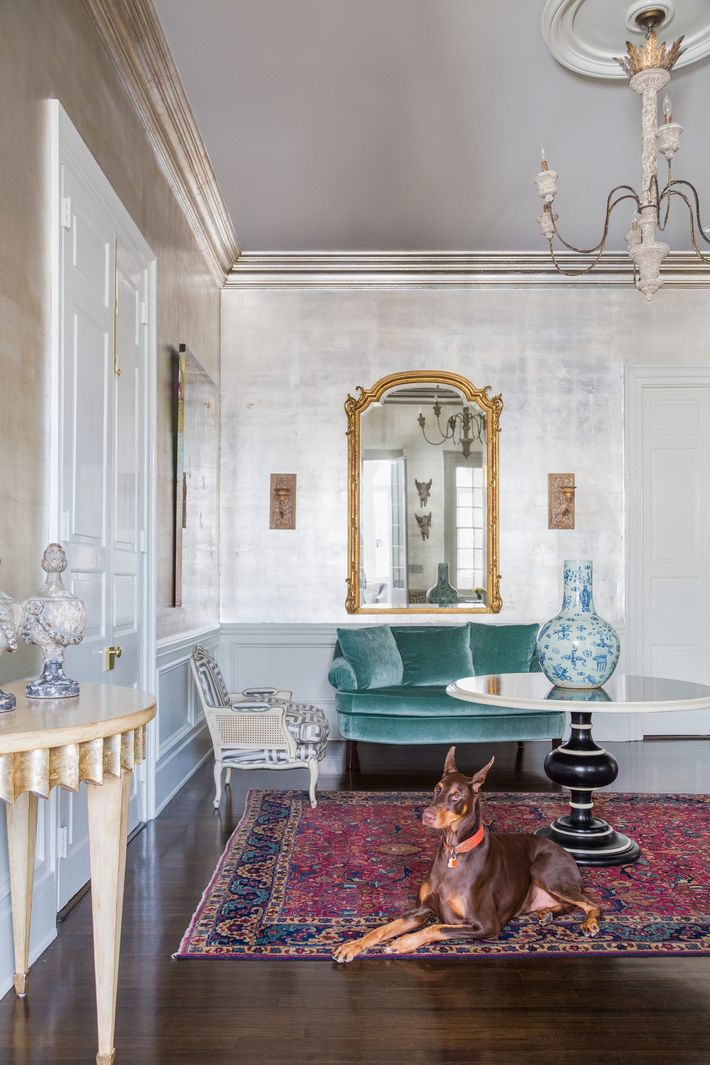 Momus.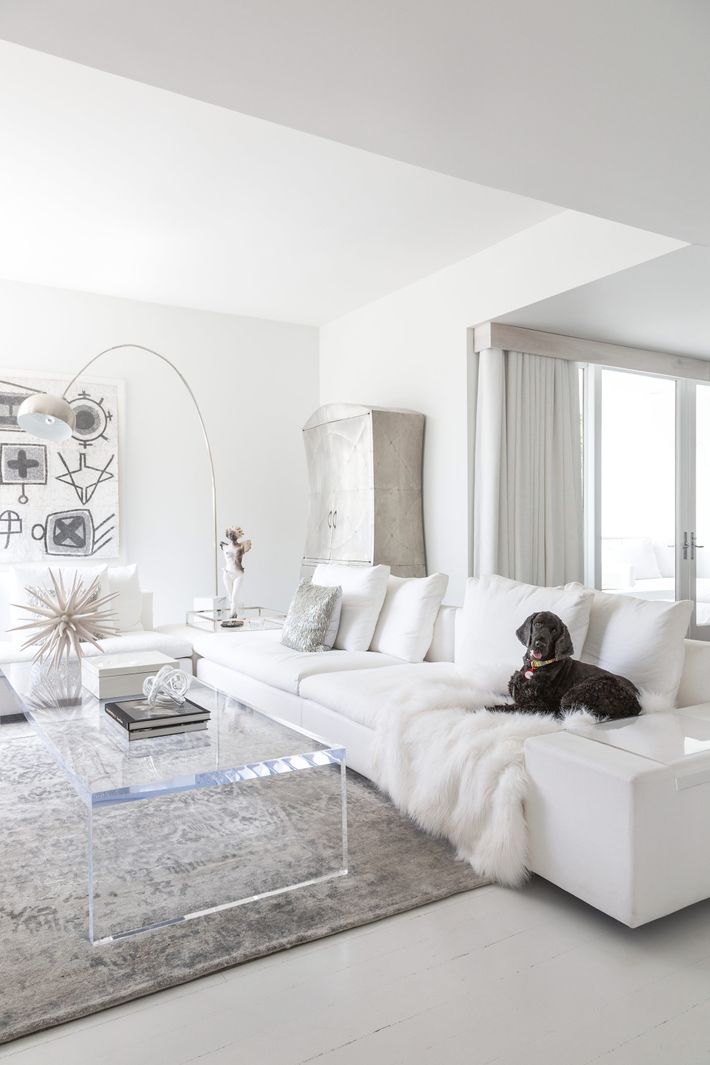 Gus.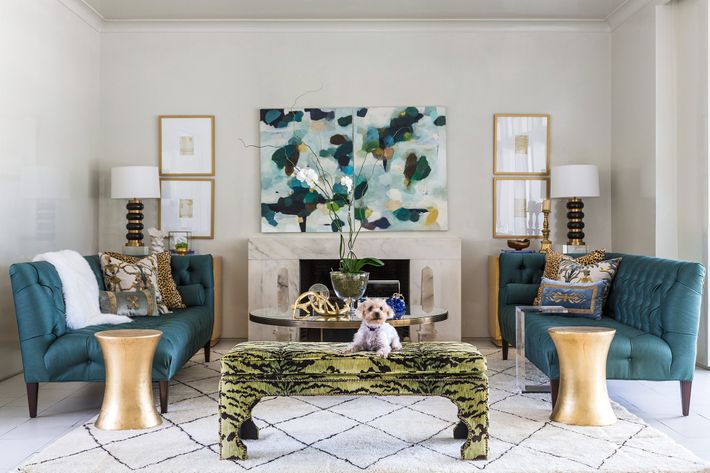 Jade.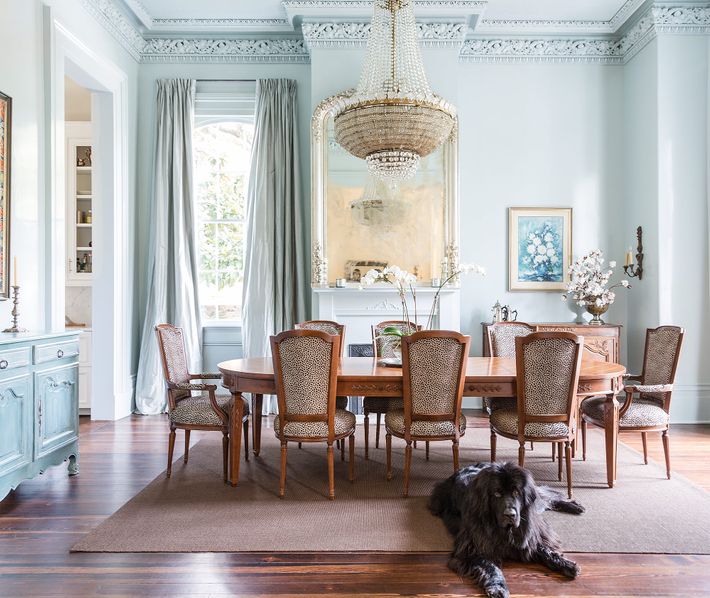 Bourdreaux.