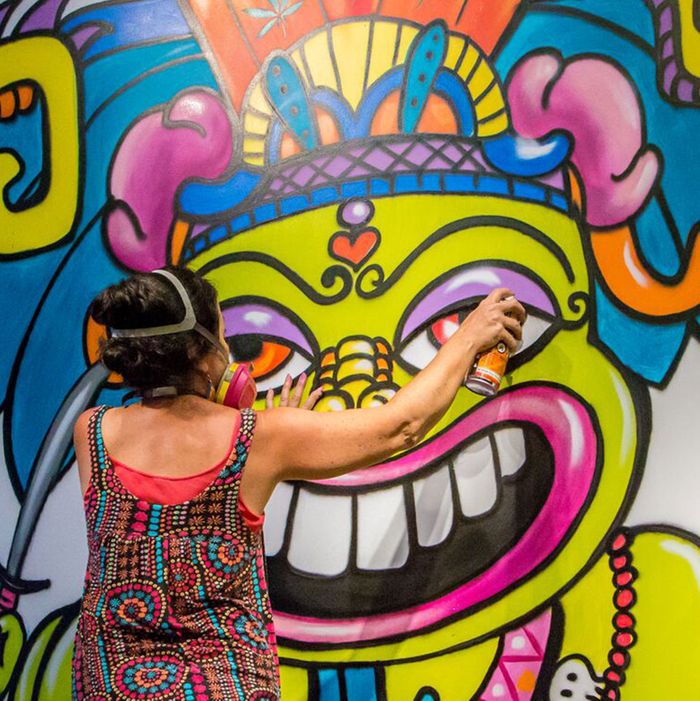 Graffiti meets gallery art in a new show at Pen and Brush, a New York institution dedicated to promoting female artists. Works by the city's leading women street artists are featured in the recently opened exhibition "Graffiti Summer Vacation," which invited street-art gurus to cover the gallery's walls. Joining the artwork, Pen and Brush is hosting a series of workshops focused on politics, feminism, and poetry in efforts to amplify a diverse set of female voices.
The show's featured artists include Lady Pink (known as "the first lady of graffiti" for her involvement in the early '80s subway-graffiti scene), Josephine Barreiro, Michela Martello, and Anna Walinska. Expect floor-to-ceiling spray-paintings of Mayan goddesses and brick fem-bots, which fill the spare space with explosions of color.
The accompanying reading series and writing workshops are led by local writers; each discussion is guided by a text by a contemporary female author. The next weekly workshop, on July 27 at Pen and Brush's Flatiron space, is led by poet and educator Marissa Anne Ayala. She will ask attendees to consider the politics of oppression, protest, and voice, guided by the critical text Citizen by Claudia Rankine. The event is open to writers, activists, and artists seeking to engage with the power of protest via the arts.
"Graffiti Summer Vacation" is on view until August 5 at Pen and Brush in New York City.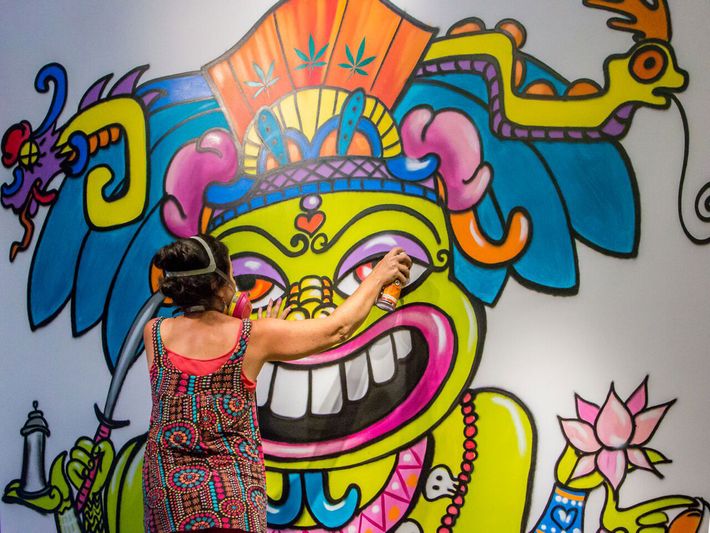 Lady Pink, Mayan Goddess (2017)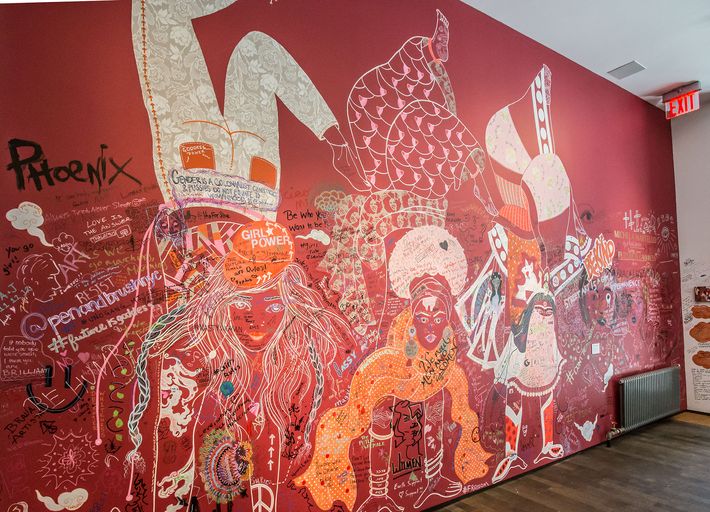 Michela Martello, Graffiti Goddesses (2017)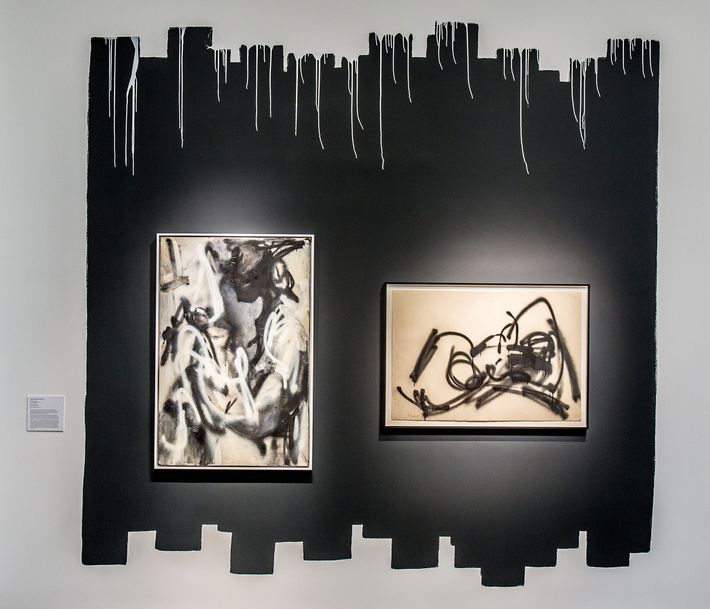 Anna Walinska,  Mother & Child, 1959 and  Study of a Nude, 1959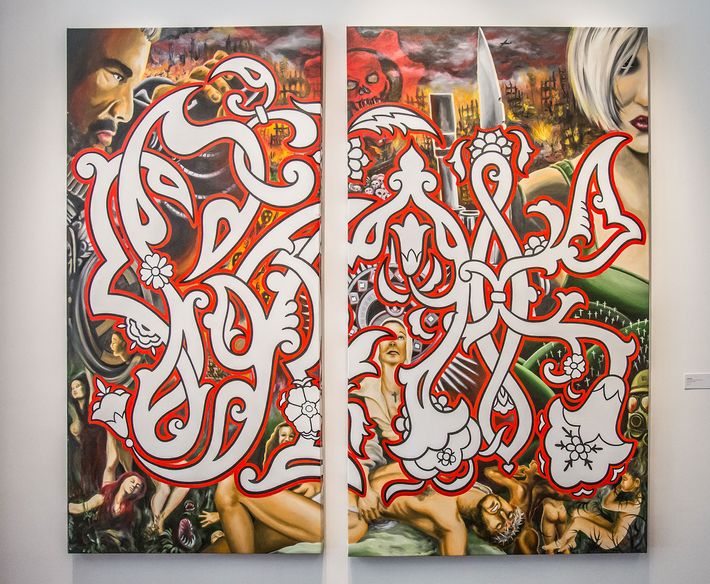 Lady Pink, War, What is it Good For? (2011)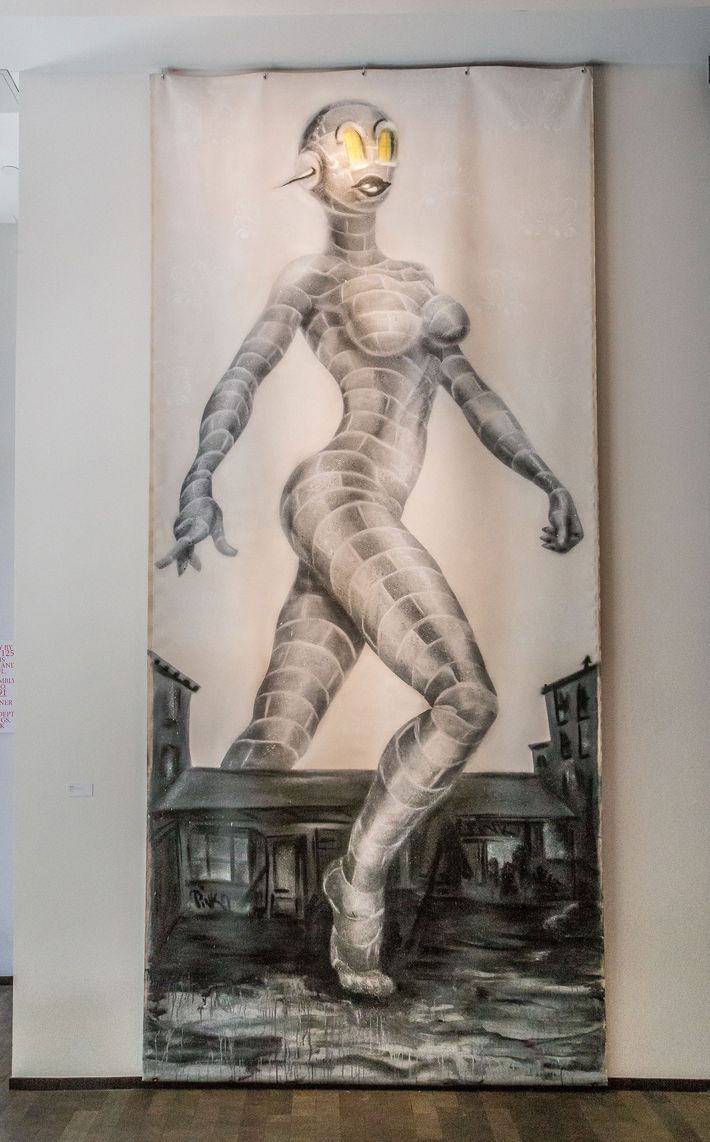 Lady Pink, She's a Brickhouse (2005)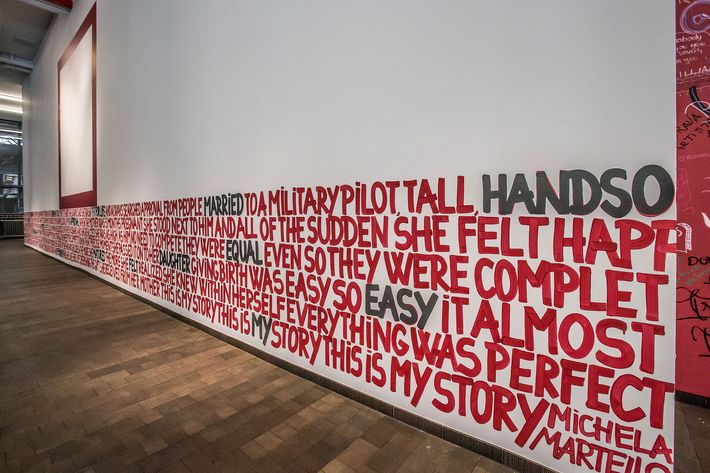 Michela Martello