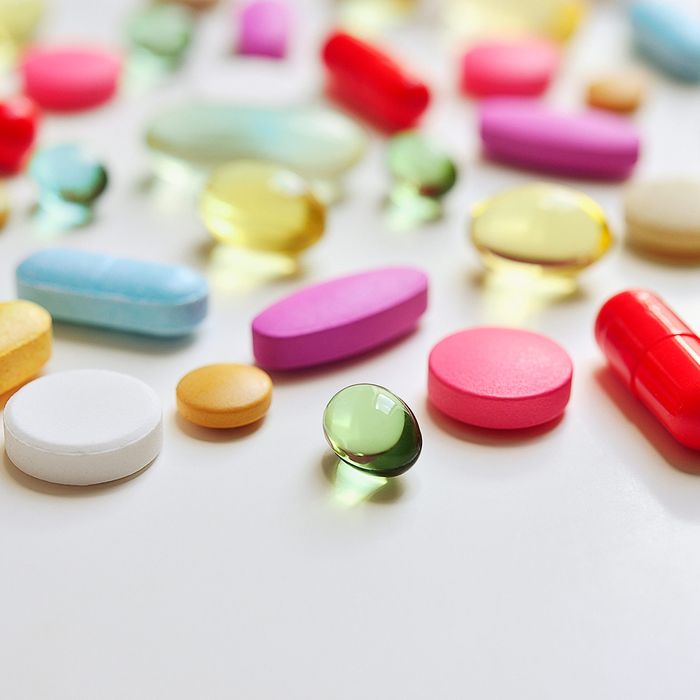 Calls to poison control centers in the U.S. about exposure to dietary supplements increased nearly 50 percent between 2005 and 2012, according to a new study. The majority of those calls, however, related to incidents affecting children under the age of 6.
As CNN reports, a new study published in the Journal of Medical Toxicology analyzed data from the National Poison Data System, which is where poison control centers submit information about their calls. The researchers found that between 2000 and 2012, poison control centers received 274,998 calls about dietary-supplement exposures — which means there was an average of one call coming in every 24 minutes.
For the study, dietary supplements were defined as products that supplement the diet, including vitamins, minerals, herbs, botanicals, amino acids, and homeopathic agents, as well as any concentrates, extracts, metabolites, and constituents of those ingredients, CNN notes. Most of the reported symptoms of exposure entailed tachycardia (a rapid heart rate), vomiting, dizziness, nausea, irritability, and drowsiness.
Overall, 70 percent of the reported exposures occurred in children younger than 6 years old — and 99 percent of those exposures were "unintentional." However, only 4.5 percent of all reported supplement exposures led to serious medical outcomes, though most of those occurred in young children. Additionally, 34 people died from exposure to dietary supplements during the study period — six from ma huang or ephedra, three from homeopathic agents, and one from yohimbe, CNN reports.
Study author Henry Spiller, director of Central Ohio Poison Control, told CNN that kids most commonly end up ingesting supplements when a parent mixes them up with other medication, or when they find the pills around the house. Parents should be aware that most supplements don't have child-resistant packaging and should therefore consider whether it's worth even having them in their home, according to Jeanette Trella, the managing director of the Poison Control Center at the Children's Hospital of Philadelphia. "It should be considered whether the potential benefit of taking the supplement really outweighs the risk of your child accidentally ingesting something they shouldn't and becoming sick," Trella told CNN.