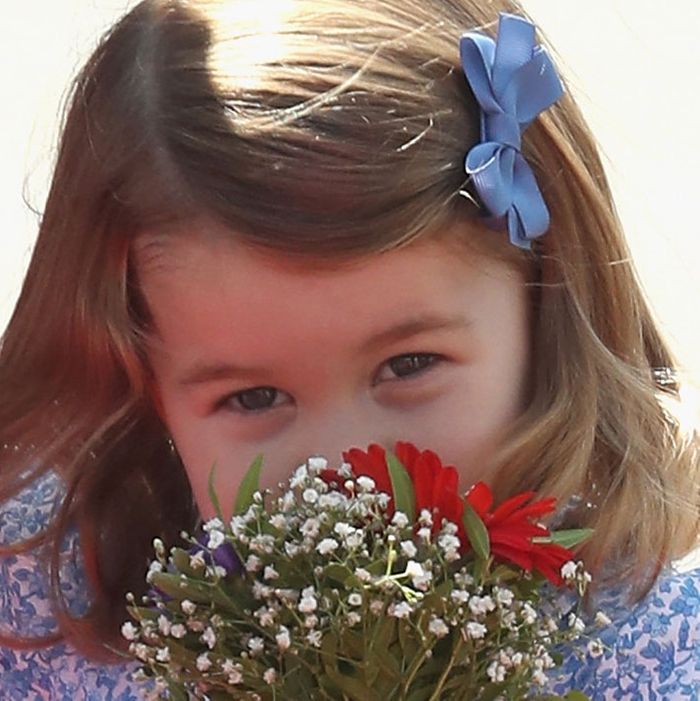 Princess Charlotte, flowers, and diplomacy.
Photo: 2017 Getty Images
On Wednesday, Princess Charlotte touched down in Germany on a royal visit with her parents, the Duke and Duchess of Cambridge, and her brother, Prince George. Shortly after exiting a private plane, and while being carried in her mother's arms, the 2-year-old proved she is a natural at this whole diplomacy thing by giving her first-ever diplomatic handshake.
The princess was seen on video gracefully shaking the hand of a defense attaché on the tarmac while also holding onto a bouquet of flowers. But of course, there's no way to know if this would have gone as well had the person tried to give the young royal a high five instead.