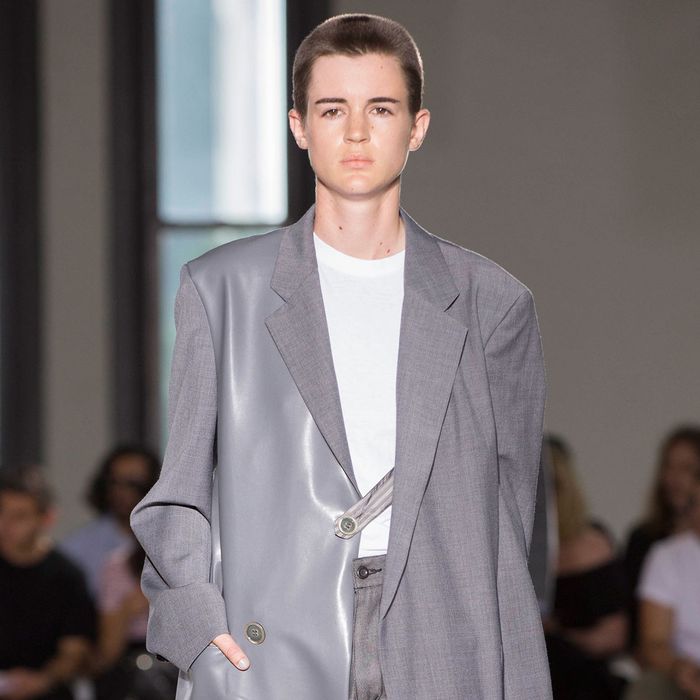 The spring 2018 N.Hollywood runway show in New York.
Photo: Courtesy of N.Hoolywood
I first heard of Kyle McCoy last fall thanks to Instagram's creepy "discover" algorithm, which somehow knew that I only followed other queers, ballet dancers, and tattoo artists. Since she's someone who fits into one of those categories, it suggested I might like to follow her, and I was like, "sure."
Since then, thanks to a stint on Season 23 of America's Next Top Model, her profile has risen significantly. And on Tuesday night, she popped up on the N.Hoolywood* runway for New York Fashion Week: Men's.
Gender has long been a fairly fluid concept in the fashion world, and if McCoy does continue to model menswear, she wouldn't be the first queer woman to do so. After she left ANTM, she told Entertainment Weekly that the show, "in many ways, forced [me] to embrace a femininity that didn't connect with my character or my look." This dope overcoat situation seems like the perfect solution.
*This post has been updated to reflect that the designer's name is N.Hollywood.