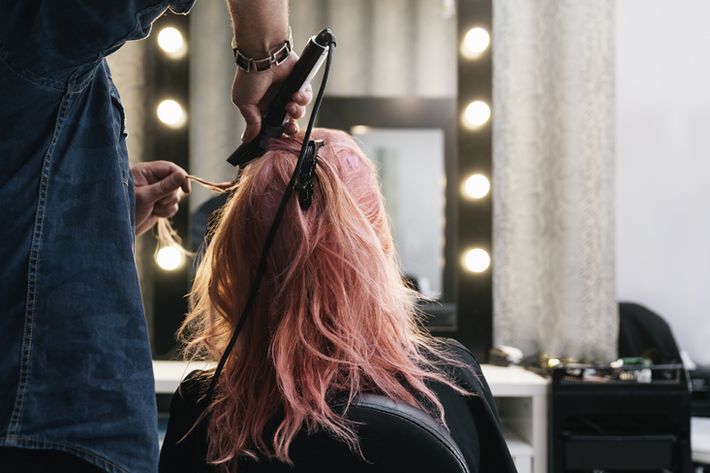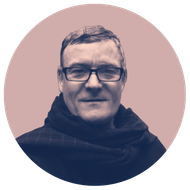 Hair supervisor Anthony Wilson is well-known in the industry for his backstage work at the Oscars and Grammys (including this past show). He's won two Emmys for his talents, which also include styling for scripted television and film. In addition to his role at CBS's new Man With a Plan, starring Matt LeBlanc, Wilson's been a salon stylist for 25 years. (He got into entertainment via a chance gig filling in on a Broadway show in 1981.)
As he prepares to man the hair-station helm at the upcoming Academy Awards, the Cut tapped Wilson's behind-the-scenes expertise on all things hair, starting with his go-to product brand, HASK. (He's been using their keratin conditioners on the CBS sitcom's Diana Maria Riva to treat her fried ends, he says.) Read on for more of Wilson's veteran hair wisdom.
What's different about doing hair for the screen versus real life?
Television and film is the craft side of it. You have to please the director, the writers, the networks, the producers. Once you have a character's look storyboarded, you sit down with the actor, and everybody has an opinion about how they should look. You're the first person they see in the morning before they have to go out and say their lines, so we have to make them feel comfortable. You have to have that personal relationship, but at the same time you're pleasing so many more people than the person in your chair.
You've worked on period projects like Mad Men and the Pirates of the Caribbean franchise. What kind of work does that involve?
What's great about today is you have access to so much information and you can immediately print up what you want to achieve. For Pirates, we could research all the different periods — your Spanish Armada, your English, your Turkish [references]. We used to have to spend days researching that stuff at the library. And you would Xerox these horrible black and white photos and try to pitch that to a director or an actor. But it's like any business: Surround yourself with the best or the up-and-coming and talented and you get so much creative input to come up with this stuff.
What are some of the Hollywood 'magic tricks' you use on set?
I mean, all hair is an illusion. We've been using extensions for a while now. The black community used extensions extensively back in the '40s and '50s in braiding, and it wasn't until like the late '70s, '80s that salons really picked up on what a great resource this is for a little more hair or to change the texture and give it some hold. Fine hair will tend to drop, so giving extensions a little wave or curl will actually help hold the other style.
What does a hair supervisor do at an awards show?
Every year you have new producers pitching to the Academy. They show us the sets, what performances we're going to have. One year we had to reconstruct a scene in Chicago, which was great fun. One year it was Marie Antoinette. The choreographer and costume designer work out the looks. It's our job to produce exactly what the directors and designers want, and to make it come off effortlessly. We'll have quick changes where 30 people come off and we'll have two minutes to get them into the next look. That's where the timing and experience from working in theaters and doing live shows comes in. This year, we have 28 hair and makeup artists. We'll have a dress rehearsal and put everyone in the hair and makeup and see how we can make it better or if we've hit the mark. That's the supervisor's job.
Are there go-to products you rely on in that kind of scenario?
Dry shampoo makes the changes so much easier. If the hair is too plastered down with pomade, you can't work with it. So you have to be on your game as far as what you're going to start with, like a dance routine. We're going to start out light, and end with this and go a little heavier. But sometimes you don't have the time, so you have to be concerned with, what's our next move going to be? You don't want too much spray or product, but how is it going to hold? They're up there doing flips, head-spins. Some dancers will have wigs sewn right into their hair, or we'll use hairpieces that can be pinned on and taken off very quickly to move them into their next look.
Do you also have experience creating red-carpet hairstyles?
Before there was the red carpet preshow, we used to do almost all the actors that were going to be onstage. Every presenter, the five that were going to be receiving the awards, up until the mid-'90s. And then it became a great cottage industry, which gave so many hair, makeup, and clothes stylists and photographers so much work. The half-hour preshow for the Oscars created a billion-dollar industry overnight. And now all the award shows follow.
What is your take on the red carpet trends we're seeing now?
For the Oscars, I like a glamorous look. Seeing women over 40 with their hair down is really beautiful. It's nice to see they can feel glamorous. I'm really liking classic, old Hollywood glamour with an infusion of the modern — sort of finger waved with some hair down or all pulled up, yet you'll get loose waves. I don't like a hairstyle that makes the person look dated, or makes them look frumpy when they're beautiful. Hairstyling is all about taking inner beauty and projecting it outwards.
How can the average person maintain her hairstyle all night? And how do we get our hair to look as healthy as celebrities'?
You want to lock in a strong base, so you don't want to be rushed. Know your hair structure or type. If you tend to lose a curl, keep your hands out of them. If you leave it alone, it should stay. You can ask for a little spray, not a lot. Dry shampoo is fantastic; you can work easily with it and rework it. When dressing the hair, I like a very light oil, like HASK's macadamia oil, to help control it and give it a beautiful glossy finish. Less is more — you can always put in more, but if you have too much, it can weigh your style down. Or, you can dust it with a little dry shampoo for a matte finish.
This is paid content produced for an advertiser by New York Brand Studio. The editorial staff of The Cut did not play a role in its creation.