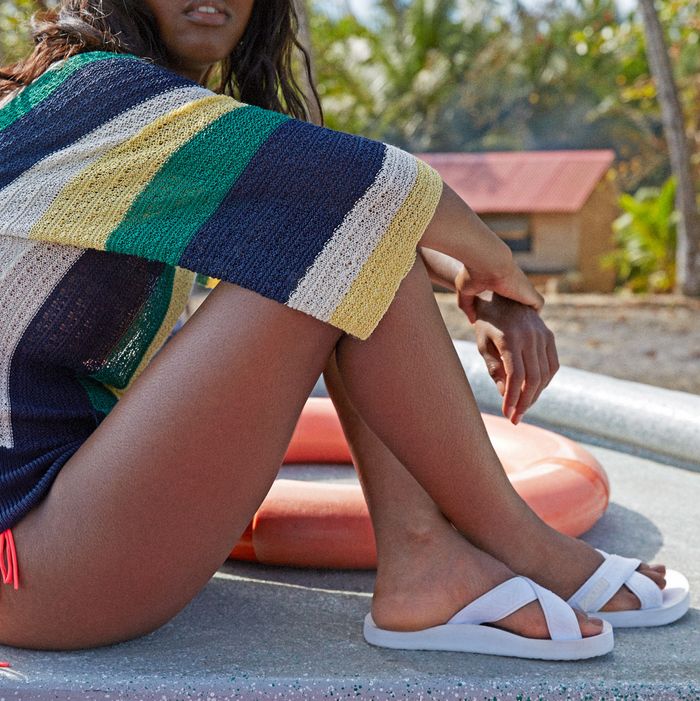 Reef white crossover sandals.
Photo: Courtesy of Reef
Is anybody even wearing pretty sandals anymore? Shoes of the 2000s, resplendent with glitter clips and even — god forbid — platforms, are long gone. Long live the ugly-yet-fashionable shoe. But if you're over Birkenstocks, either because you're a #rebel or you haven't been wearing them long enough, allow Reef to fill the void.
The brand is reviving its most popular 1980s styles: white crossover sandals and double-strapped convertibles. After a quick refresh of the silhouette and materials, voilà! To continue the nostalgia, they've released a vintage ad campaign, hinting that the best way to wear Reefs is complete with blue skies, sandy beaches, and polka-dot buttkinis. Or you know, for pairing with a maxi dress on a hot city night. Whatever floats your boat — that's the brand's whole ethos.