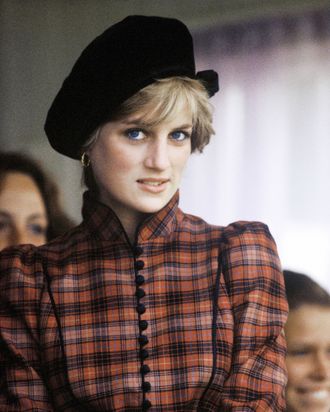 Princess Diana.
Photo: Anwar Hussein/WireImage
"In a world torn by conflict and blame, there's still a yawning gap, a public wound that continues to speak to her absence," writes journalist Tina Brown in the introduction of Remembering Diana: A Life in Photographs, out August 1 from National Geographic. "So deep was the bond of compassion she forged with her admirers that her death in August 1997 at the age of 36 was a universal bereavement — one that no one who experienced those days will ever forget."
The book commemorates the iconic life of Diana, Princess of Wales, 20 years after her death. A series of quotes appears alongside the photographs, which show snapshots of her childhood spent diving into her family's pool at Park House, and pictures of the "People's Princess" waving to the paparazzi en route to charity galas. One section details her wedding to Prince Charles, titled "Inside the Fairy Tale," and shows images of Diana walking up the steps of St. Paul's Cathedral in her ivory-taffeta-and-antique-lace gown by David and Elizabeth Emanuel, the 25-foot train trailing behind her.
"I didn't have any idea what I let myself in for," Diana said. "One day, I was going to work on a Number 9 bus, and the next, I was a princess." Though she was part of an aristocratic family with strong ties to the throne, she lived an alienated childhood after her parents' separation and suffered from feelings of intellectual inferiority from never having attended college. To the public, her rise to fame as a royal made her life seem like a dream.
But she was also troubled by fame and tensions within the royal family, and quickly became the target of tabloids around the world. In a famously candid interview with BBC's Panorama in 1995, Diana described her struggles with depression, bulimia, and her marriage, which ended in a groundbreaking divorce in 1996. Before the arrival of social media, Princess Di helped usher in the crumbling of England's ivory tower, a figure of modernity who defied class-bound constrictions.
In 2007, Tina Brown asked then–Prime Minister Tony Blair what, if anything, Diana's life had signified. A new way to be royal? "No," he replied without hesitation. "A new way to be British."
If you buy something through our links, New York may earn an affiliate commission.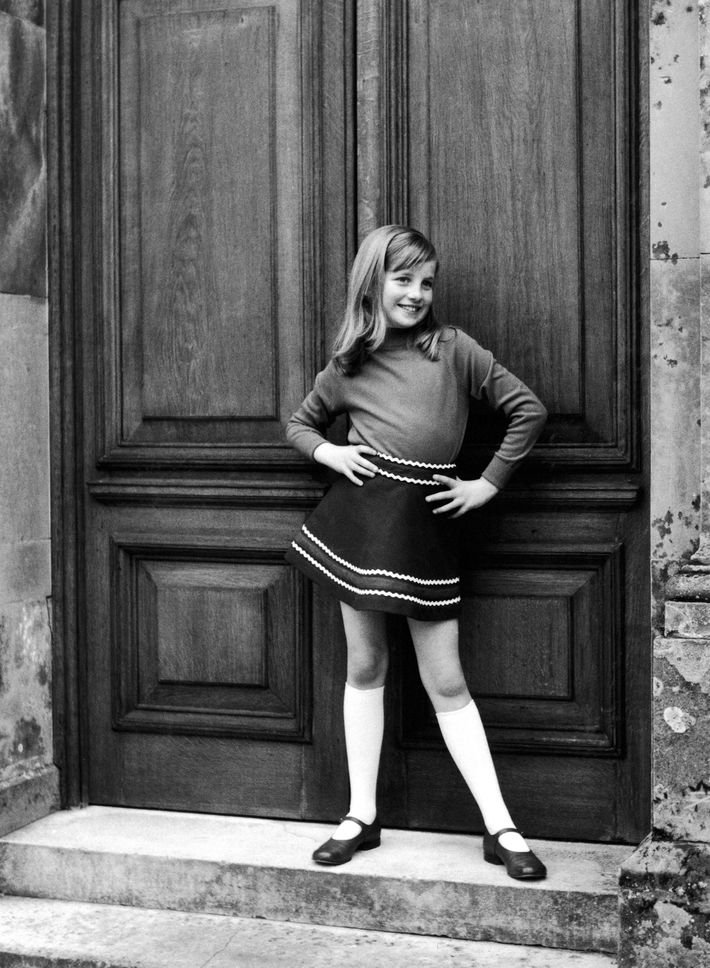 Diana poses in a family photo, circa 1967-1969.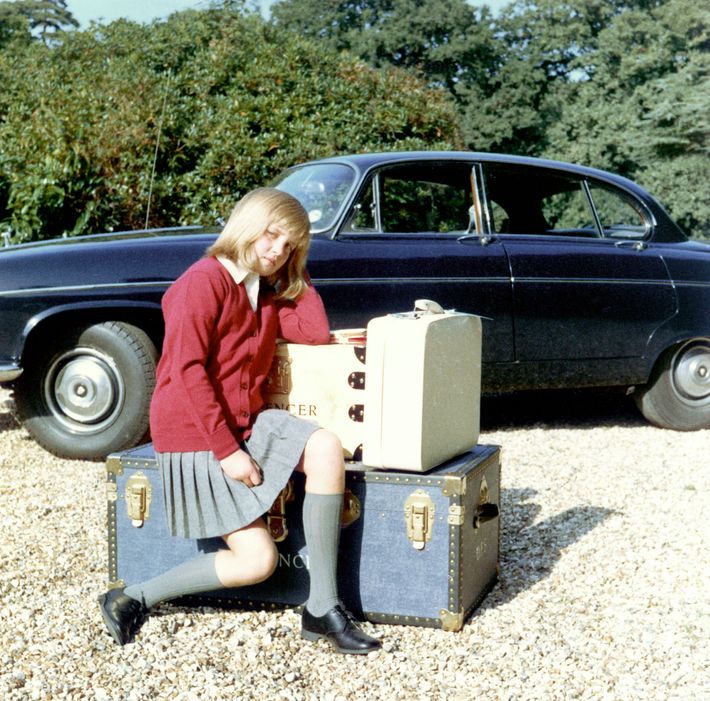 Diana sits on her suitcases as she prepares to go to boarding school at Riddlesworth Hall in 1970.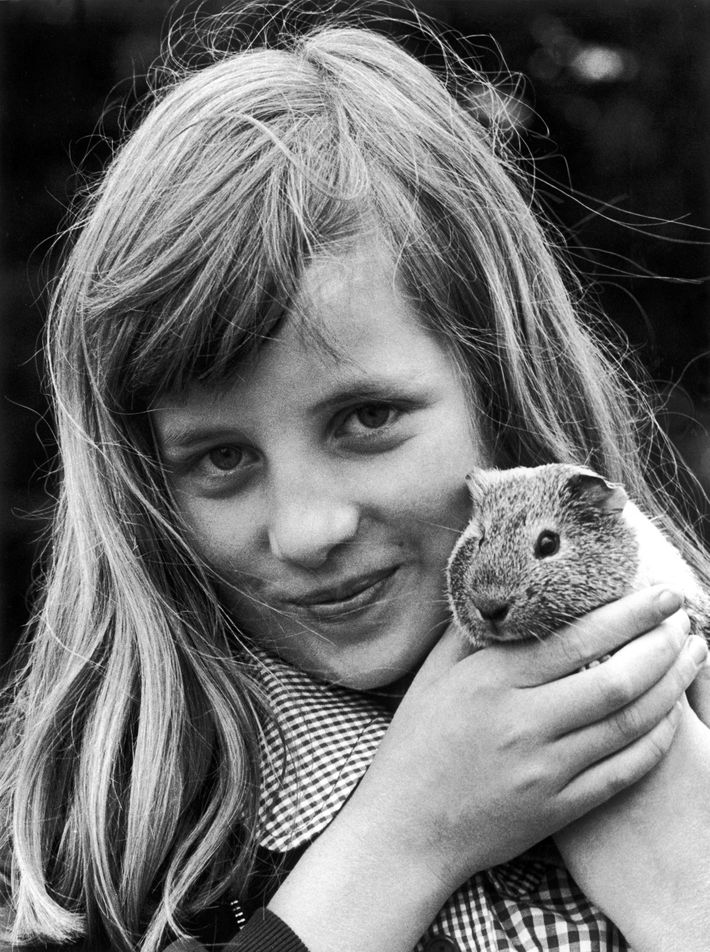 Diana holds her pet guinea pig during a 1972 pet show in Sandringham.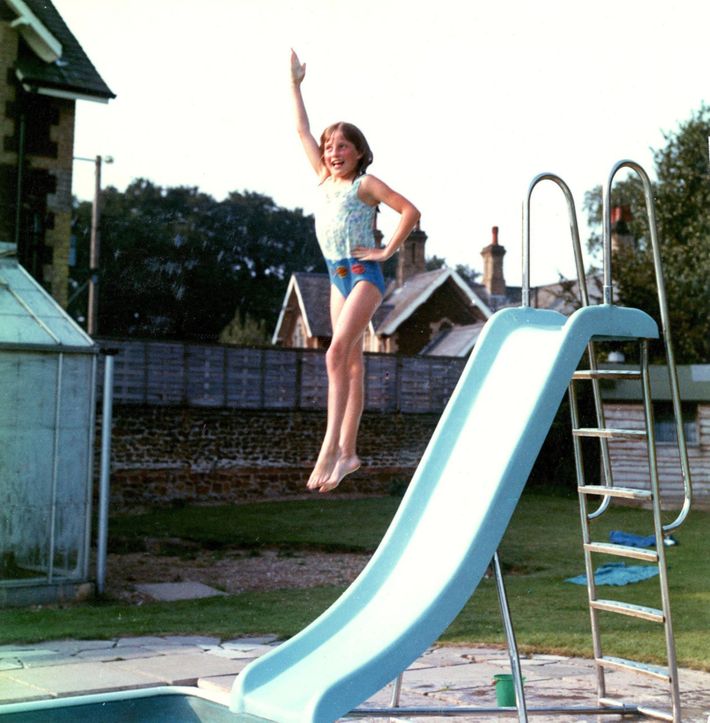 Jumping off a slide into the family's pool at Park House.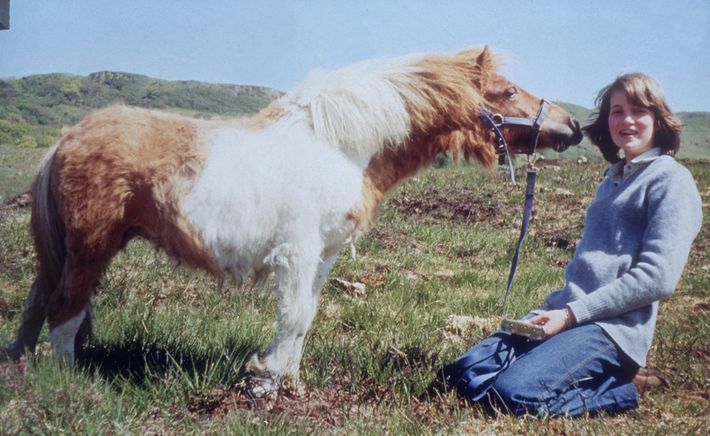 Diana at age 14 with her pet Shetland pony Soufflé on the Isle of Seil, off Scotland's west coast, in 1974.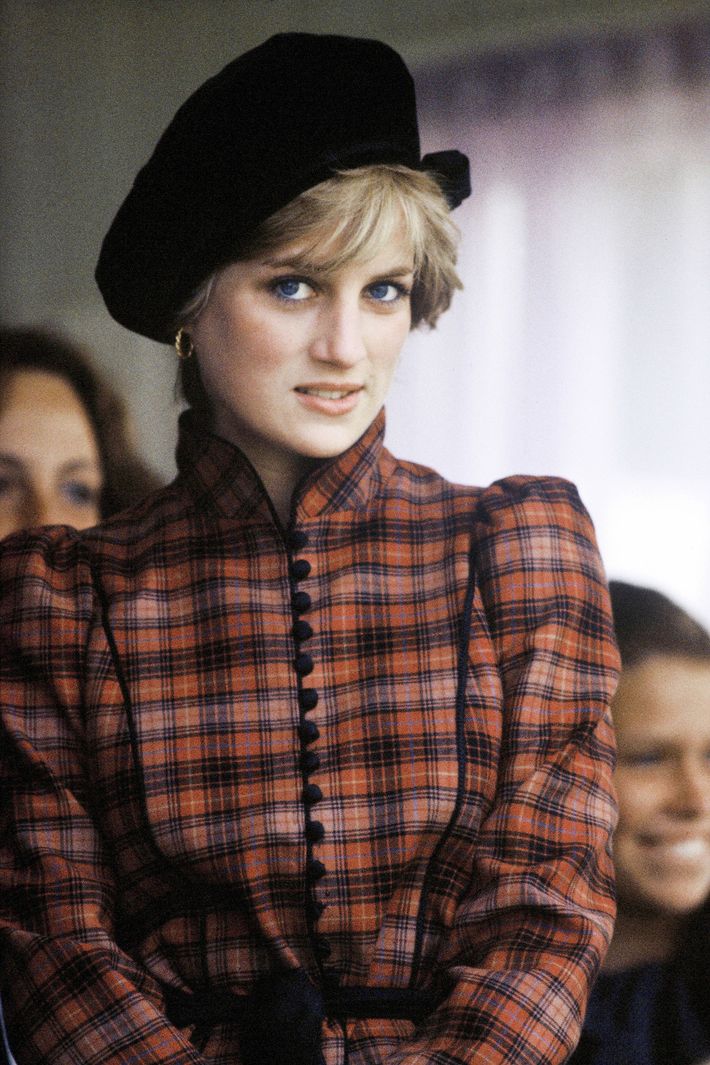 Dressed in plaid at the Braemar Highland Games in Scotland in 1982.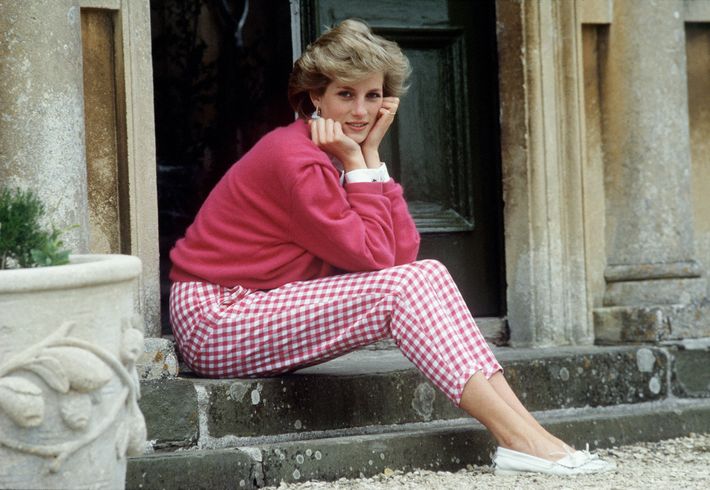 At the Highgrove manor house in 1986.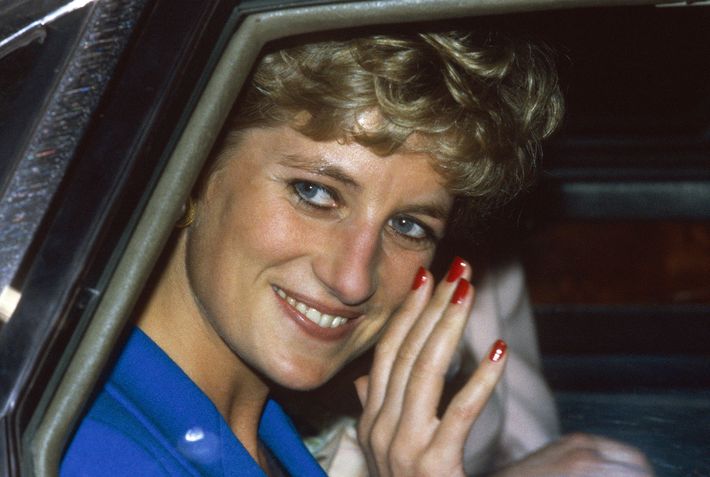 In France in 1994 for the second International Night of Childhood, waving to the paparazzi from a car.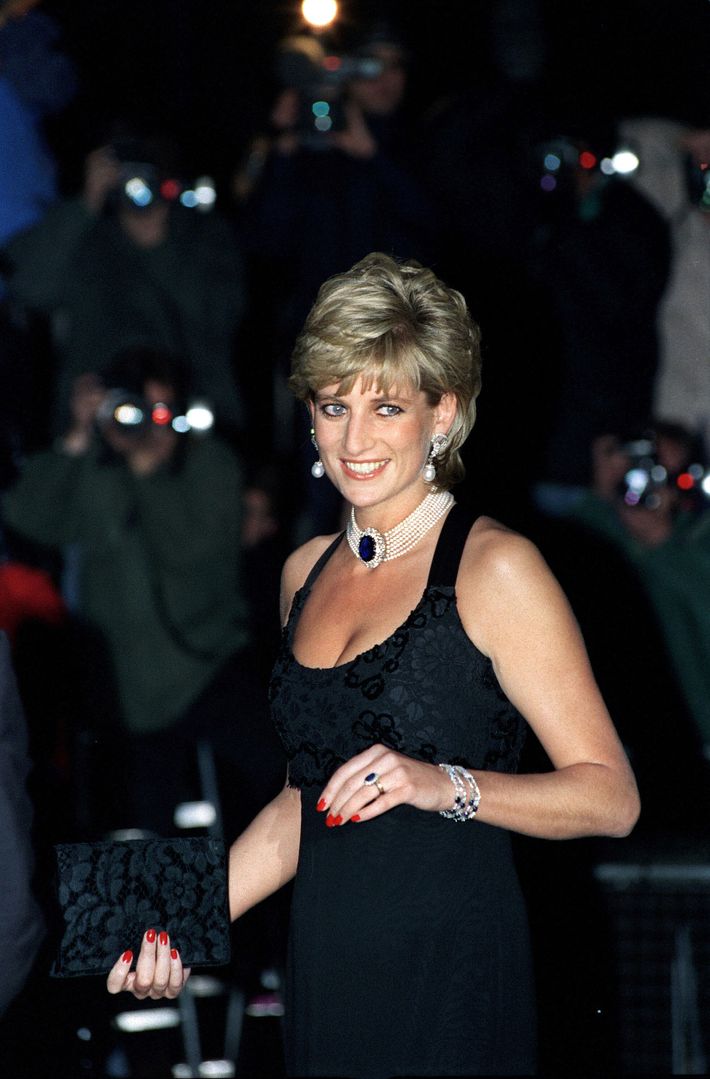 Diana attends a gala charity dinner for cancer research at London's Bridgewater House in November 1995, the same day as her candid BBC Panorama interview aired.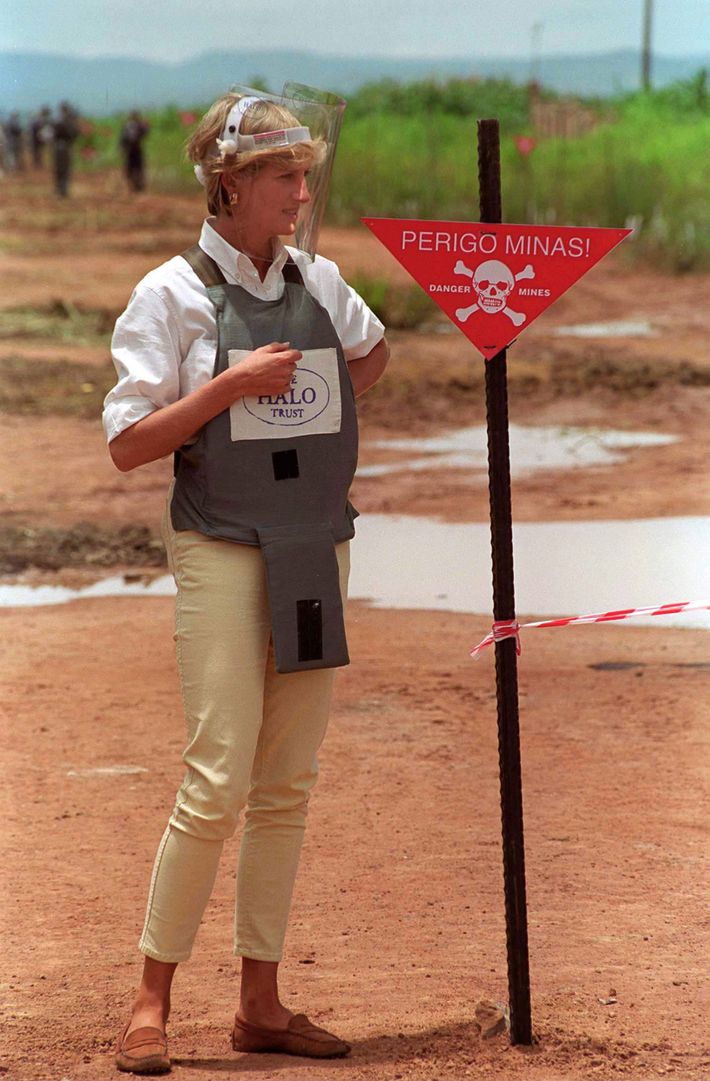 Diana walking through an active minefield in Angola in 1997 on behalf of the charity HALO Trust.