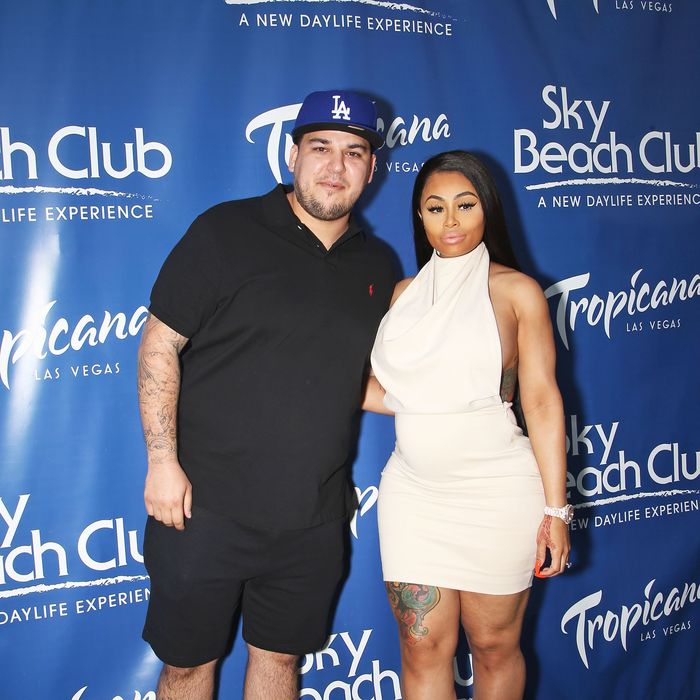 Rob Kardashian and Blac Chyna.
Photo: 2016 Gabe Ginsberg
Rob Kardashian has reportedly apologized to his family for sharing nude photos of his ex, Blac Chyna, without her consent.
Per TMZ, Rob spoke with his sisters and his mom, and said that he regrets his decision to publicly shame Chyna. He also denied he had ever physically abused Chyna.
Last Wednesday, Kardashian went on an online tirade, sharing nude photos of Chyna, accusing her of cheating on him with multiple men, and having their daughter, Dream, out of spite. Chyna has since been granted a temporary domestic-violence restraining order against Kardashian.
In an interview with Good Morning America, Chyna also said she had not heard from anyone in the Kardashian family since the incident. The source told TMZ that the family has stayed quiet through the public drama to protect Dream.
Chyna's co-counsel William Mosely told People that they are working on a co-parenting solution because Rob is a "fantastic father."
"But he really is a great dad. He's just obsessed with his ex — that's where the problem lies."