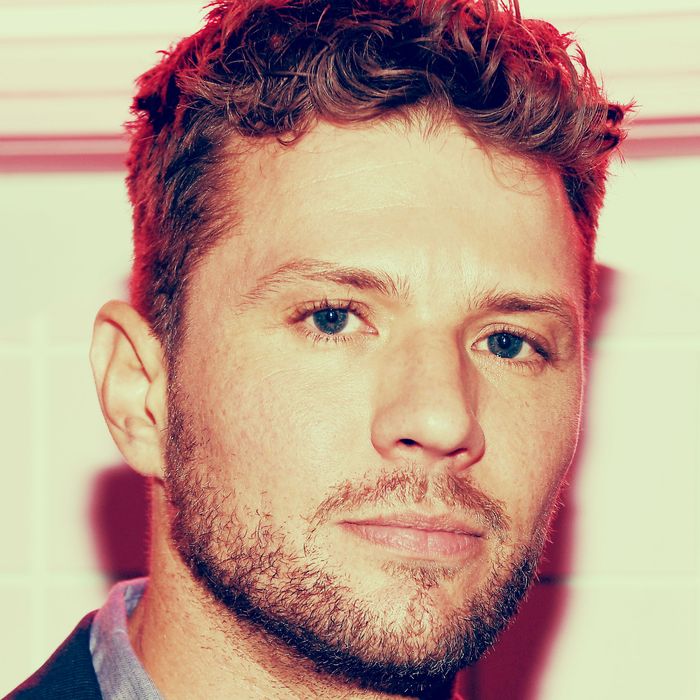 R. Peezy.
Photo: 2016 Getty Images
Ryan Phillippe's forever-fine ass is back out in the streets, doing tireless press for his new movie, Wish Upon. He stopped by Sway in the Morning to catch up, promote his projects, and talk hip-hop, which is the "music of his life."
At first, Phillippe maintains his cool. He's just a dad, you know, but he's got knowledge. He's got his baseball cap brim pulled down low. He's flashing his arm tats underneath that fresh white tee. He's talking to Sway about rap without sounding like a total dingleberry, saying things like, "He's about to blow, he's about to blow" and referencing that new Savage and that new Kendrick, that Remy verse, with only a trace of the standard, "I'm a white, middle-aged guy talking about hip-hop" patois.
But then it's time for the traditional moment when Sway forces his guests to drop a freestyle over a beat. It's a big deal — Donald Glover, Vince Staples, Logic, even Shia LaBeouf (not kidding) have sat in front of the mic and dominated. How will Ryan Phillippe a.k.a. R. Peezy, a.k.a. Pretty Boy 1999, fare?
Well, he pulled out his iPhone, and rapped some prepared lyrics that included a reference to Cruel Intentions (good), a threat to "take away your girl and do some things that [he] won't mention" (okay but mention the things, please), a brag about not driving a Hummer (okay, fine, the environment is important), and then calls himself "Daddy," but in reference to actual fatherhood, not in the sex way (unforgivable).
Some people have called this "surprisingly dope." Phillippe himself called it "garbage." I'm going with "unsurprisingly similar to that guy who always raps 'Forgot About Dre' at karaoke," but I'm no rap critic. Here's the video: Judge for yourself. Is this R. Peezy's 8 Mile moment?