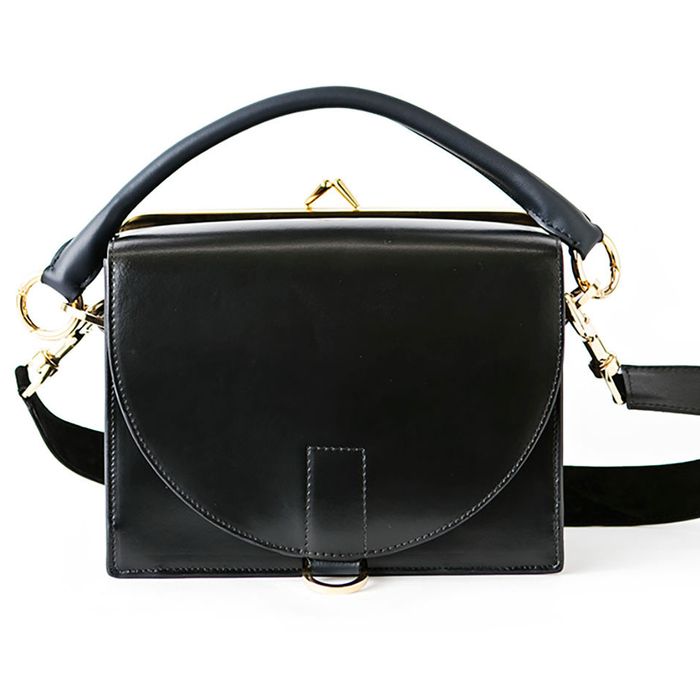 Almost two years ago, I was in Paris on vacation and spent far too much money on a Céline leather bag. It was beautiful and exceedingly fragile, and I nearly had a heart attack anytime it was scratched or if a drop of water hit it. Then I discovered the best leather-protecting spray and I've since used the bag religiously. Nothing has captured my heart quite as much as my deep-red saddle style did — until the other night when, while browsing Bergdorf Goodman for work purposes, I felt that tingle again.
The bag in question wasn't made by your usual suspects. It didn't feature a French or Italian luxury name with a legacy of making leather goods. Instead, it was by Sacai, a Japanese brand I've developed an unhealthy obsession with over the past few years. I scour the internet obsessively, looking for the best deal on their pieces. In my closet, I've already amassed two pleated skorts, a colorful billowy top, and a weird jacket-meets-shirt hybrid. Friends make it a point to send me links whenever they find something on deep discount. It seemed inevitable that I would wind up wanting a Sacai bag.
Of course much like their skorts, this bag features two very different sides. There's the smooth, structured satchel face with a simple leather flap that seals at the bottom. Then you flip it around to see that it has the same metal frame and enclosures that you'd find on a coin purse. It's the type of bag you'd expect on a quirky, artsy old lady who has plenty of disposable income. And really, that's exactly whom I aspire to be.
If you buy something through our links, New York may earn an affiliate commission.