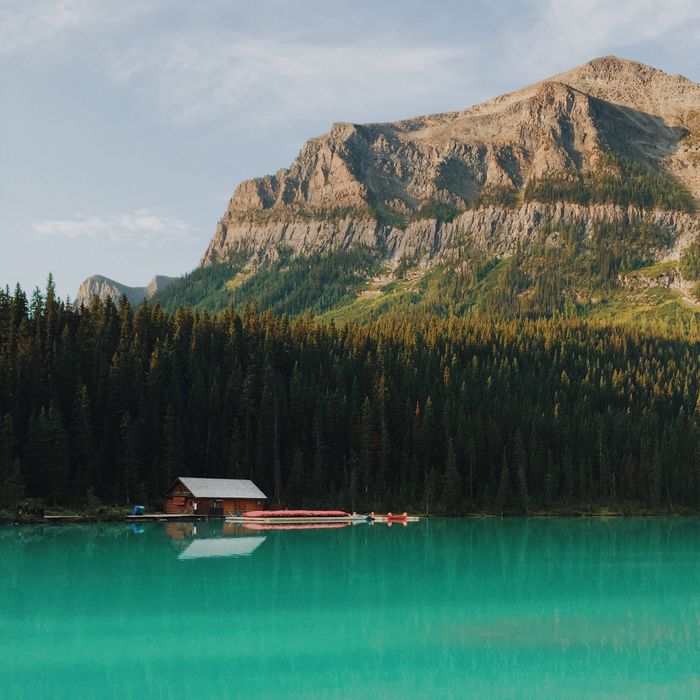 You call tell from her travel blog Miles and Miles that photographer Sarah Murphy has a background in visual art. Her experience studying textile design at RISD has strongly influenced the way she views texture and color.
This past weekend, Murphy took over the Cut's Instagram with photos of a recent trip to rural Canada, where she and her partner Stefaan du Pont lived mainly out of their truck. "To us, there is no better way to experience a place," she said. "It's crucial to be able to turn down that mysterious dirt road and, if you're lucky, it will lead you to magical swimming hole or private campsite overlooking an expansive landscape below."
They were left soggy after hiking in damp conditions. They were attacked by the notorious black flies of the Canadian Rockies. They hiked until their legs were numb. "But we were happy. There's just something about Canada, its wild, untouched allure that keeps me coming back time and time again."
Scroll down to see Murphy's highly detailed, texture-heavy vision of the wild Canadian landscape.