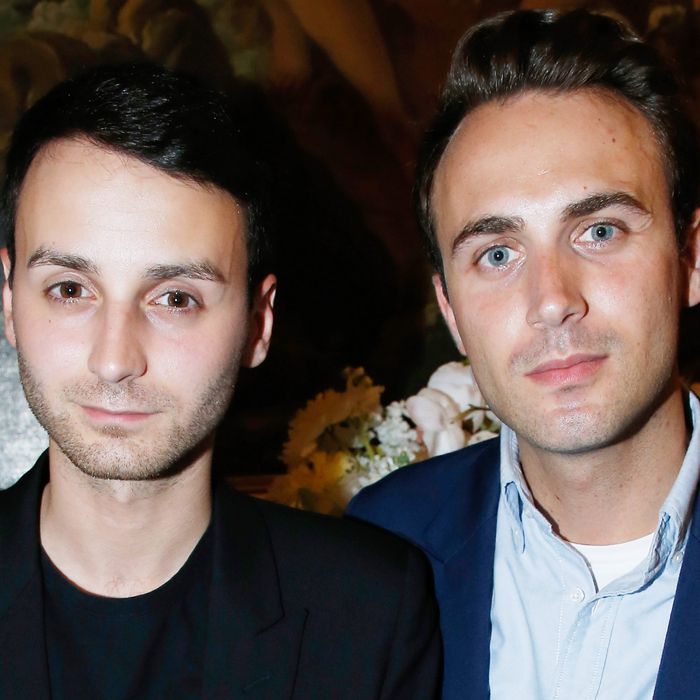 Arnaud Vaillant and Sébastien Meyer.
Photo: 2017 Bertrand Rindoff Petroff/Getty Images
The mod French brand Courrèges is about to lose its artistic and creative directors, Sébastien Meyer and Arnaud Vaillant. The design duo have helmed Courrèges since September 2015. Courrèges president Francois le Menaheze will be leading the brand in the interim.
Courrèges is known for its mod-futuristic aesthetic (as in, they'd probably style Judy Jetson if she were not fictional). Its founder, André Courrèges, is famously credited as creating go-go boots and miniskirts. Meyer and Vaillant brought the brand back to Paris Fashion Week after a long and notable absence in 2015.