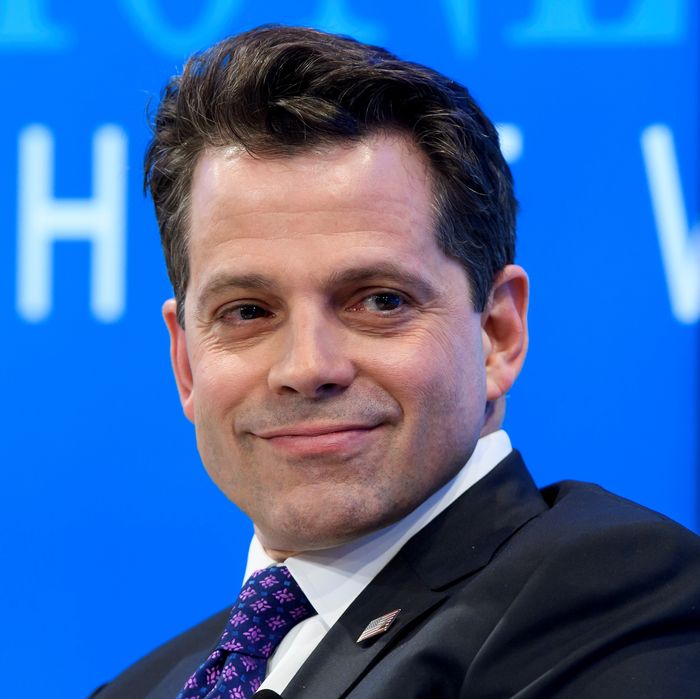 Hair and makeup connoisseur.
Photo: FABRICE COFFRINI/AFP/Getty Images
The new White House communications director is continuing the administration's grand tradition of making unsolicited comments about how women look.
In an interview with CNN's Jake Tapper, Anthony Scaramucci spoke about Sarah Huckabee Sanders's job as press secretary, comparing her to an Olympic athlete that he would train.
"For Sarah Huckabee, I want to do everything I can to make her better at that podium. I think she's phenomenal there now. But like every athlete that is training for the Olympics, every day we have to make ourselves incrementally better."
How exactly can she make herself incrementally better? Scaramucci directly followed with, "The only thing I ask Sarah, Sarah, if you're watching, I love the hair and makeup person that we had on Friday, so I'd like to continue to use the hair and makeup person."
Scaramucci wrote on Twitter later that he was referring to the people who do his own hair and makeup for press briefings.
#humor!