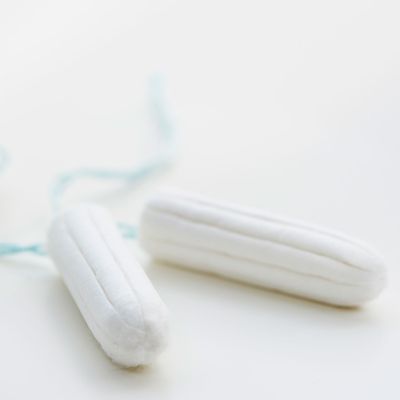 Tampons.
Photo: Getty Images
The Scottish government on Tuesday launched a pilot program to hand out free sanitary products to low-income women and girls, taking steps to become the first country to provide necessary sanitary protection to those in need, the Scotsman reports.
Through a six-month initiative operated by the Community Food Initiatives North East, the government will distribute tampons and pads to women and girls at high schools and charities in six areas of Aberdeen. The Scottish government reportedly gave the group £10,000 to provide the products to 1,000 women for the project. According to the Scotsman, the government will use the results to help inform future policies to potentially provide the products for free across Scotland.
A spokesperson for the Scottish government told the Scotsman, "The pilot will ensure access to sanitary products for local women in seven regeneration areas of the city, and inform the future approach to the issue across Scotland." But Monica Lennon, a member of the Scottish parliament who currently has a bill proposal to supply free sanitary products to all women in Scotland, thinks there's still much more to be done.
"A pilot scheme is a welcome step in the right direction, but we must go much further to help women and girls across the country who are facing a monthly struggle to access the products they need," she told the Scotsman.